FROM ROLAND AVENUE
Like many of you, I suspect, I recently received from Spotify my personalized 2020 Wrapped, a detailed accounting of the songs, artists, and albums I listened to most this year. There were no real surprises on my list, in which Levon Helm's version of "Tennessee Jed" grabbed the top spot; The Revivalists, who played the last live show I saw this year, took a few places in my top 20; and John Prine's (may he R.I.P.) "Sweet Revenge" came in at No. 12. More exciting to me, however, was the list of "Missed Hits" that Spotify also provided — songs they think that "I will not want to miss." And, you know what? Spotify was right. I've been happily listening to these recommendations, finding new songs and artists that will definitely make their way into my best of 2021 list. Thank you, algorithmic intelligence!
And, as we start to close out this year and look ahead to the next, Spotify's Missed Hits feels like a perfect metaphor and theme for this newsletter. So, whatever was on your best of 2020 list, I hope you find all the hits you missed in 2021!
Before we turn the calendar to the new year, however, please read on for great stories of Gilman giving thanks, the dilemma of social media, Gilman connections in the business world, a very long walk — and run — in the woods, and much more.
Wishing you and yours a happy holiday season and a healthy new year! Until next time, stay safe and be well.

Nathaniel Badder '94
Director of Alumni Relations & Outreach

GIVING THANKS
The pandemic has upended this school year in many ways, but just as in the past, Gilman gave thanks. At this year's Thanksgiving Convocation, a live/video hybrid delivered over Zoom, students and faculty alike explained what Thanksgiving means to them. From friends and family to food and football, we all have something for which to be thankful… including the beloved Turkey Tango! And, we hope that you found time during the long holiday weekend to celebrate what matters most to you. Click here to enjoy the show.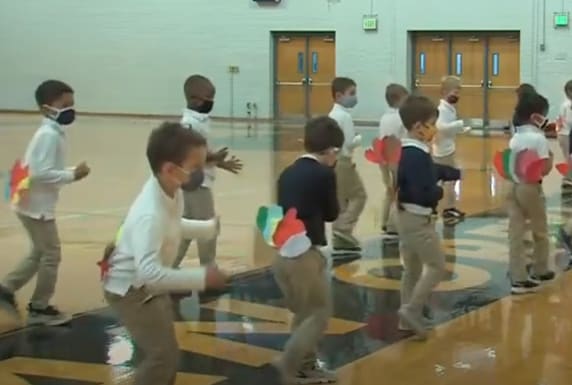 FOUNDERS' DINNER
Each year, Gilman recognizes its most loyal supporters with a festive celebration called the Founders' Society Dinner. In addition to honoring these special individuals, this event helps to remind us all why institutions like Gilman are so important in today's complex and ever-evolving world. This year, the pandemic prevented us from bringing together several hundred alumni, parents, and friends in person. But, we didn't want to miss the opportunity to thank these special individuals. So, we invited a trio of remarkable alumni — Victor Abiamiri '03, Stewart Finney '77, and Arif Joshi '94 — to talk on video about their personal experiences, how Gilman impacted their lives, and what lessons they carry with them to this day. Now, we want to share that video with you. Click here to hear, in their words, what it means to "Be Gilman".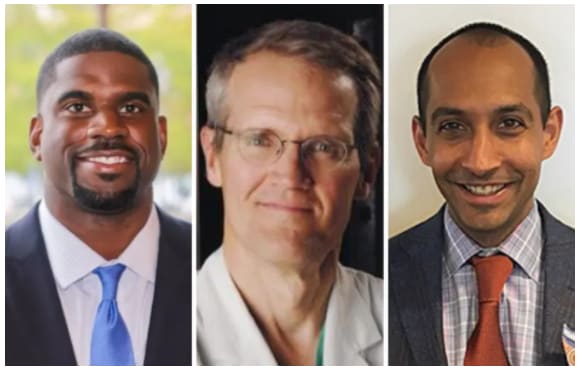 As we approach the end of the year, we ask that you consider joining these loyal supporters — and the many hundreds more — by making a gift to The Gilman Fund. During these extraordinary times, your support has never been more vital!
You may give online (gilman.edu/onlinegiving), by Venmo (@GilmanSchool), or by mailing a check to the Development Office (5407 Roland Avenue, Baltimore, MD 21210).
Thank you for your support!
SEIBERT EXPLAINS THE SOCIAL DILEMMA
Social media has fundamentally changed the way we live our lives. It has impacted how we get our news, how we communicate with one another, and many other aspects of everyday life. And, as the new film, "The Social Dilemma," shows its viewers, this uptick in usage does not come without consequences, some of which are unexpected but others that, more troublingly, are entirely planned.
On Friday, November 20, Jeff Seibert '04, founder of Digits and former senior director of product at Twitter who is featured in the film, joined Upper School students, teachers, alumni, and parents for a conversation about making the movie, the issues at the heart of it, and possible long-term solutions. Jeff answered questions about participating in a potentially contentious project, the technical side of how social media sites capture your data, the downside of an ad-supported business model, the dangers of seeing only one side of an issue, and more. Watch a recording of the conversation.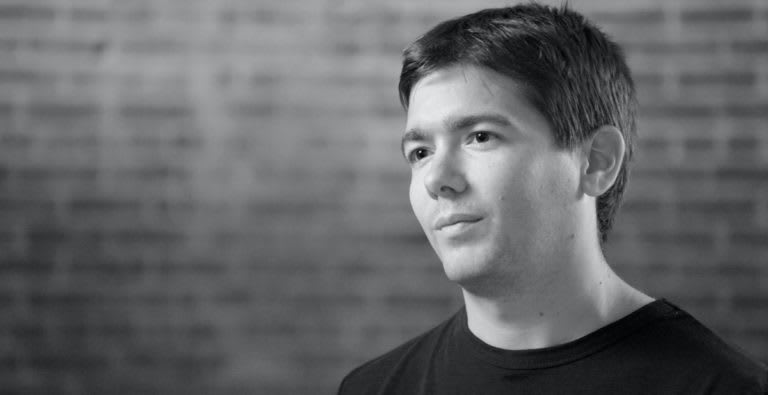 THREE DECADES, TWO SERVICE ACADEMIES, ONE GILMAN
Brendan Aronson '08, Andrew Mighty '10, and J.D. Kameen '10 presented their company, Paintru, to potential funders in a business pitch competition at the PenFed Bank headquarters in Washington D.C. on Thursday, November 5. The three Gilman and U.S. Naval Academy graduates shared the business plan for their company, a startup that transforms photographs into works of art by connecting customers with artists via an online platform. During the pitch, the former Greyhounds noted that they found early success in business by leaning on lessons learned during their time at a high school in Maryland, where character, humility, and honesty were regularly emphasized.
After the pitch, they were approached by PenFed Foundation President John "Mick" Nicholson, Jr. '75, a retired United States Army four-star general. Gen. Nicholson greeted the trio and commended them on the Paintru idea, but also noted how interesting it was that they had mentioned their high school experience. He told the young men that although he had attended the superior service academy in West Point (armed forces humor), he, too, credits much of his success to his high school in Maryland. It didn't take long for the group to realize that all four were graduates of Gilman School; Kameen and Nicholson even played the same position in football under Coach Alex Sotir! Although the young entrepreneurs and the general's experience on Roland Avenue were separated by more than 30 years, this moment served as a telling reminder that Gilman's continued efforts to instill core values in its students pays dividends long after they walk across the graduation stage.
And, if you're wondering, PenFed did invest in Paintru and closed out their funding round!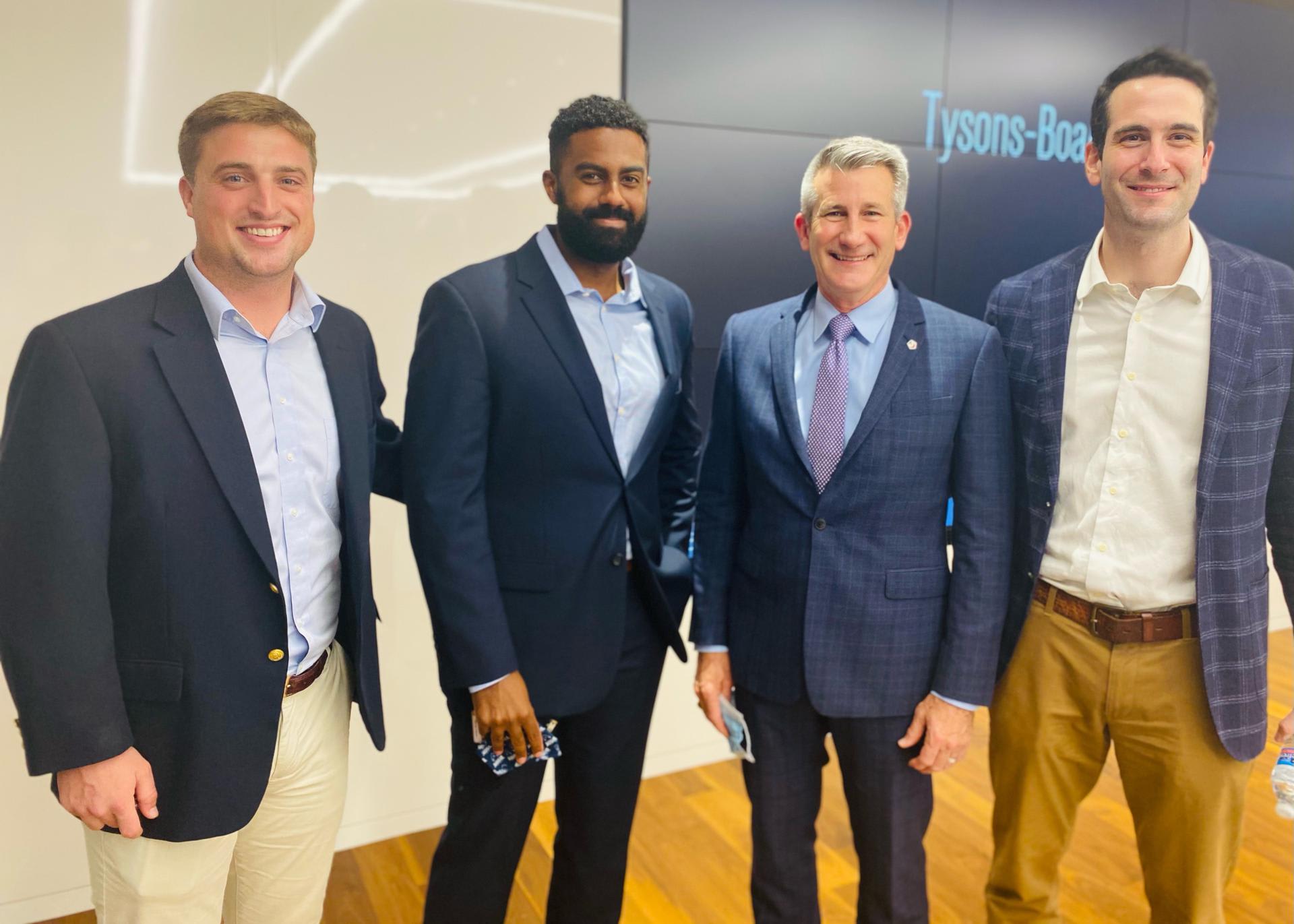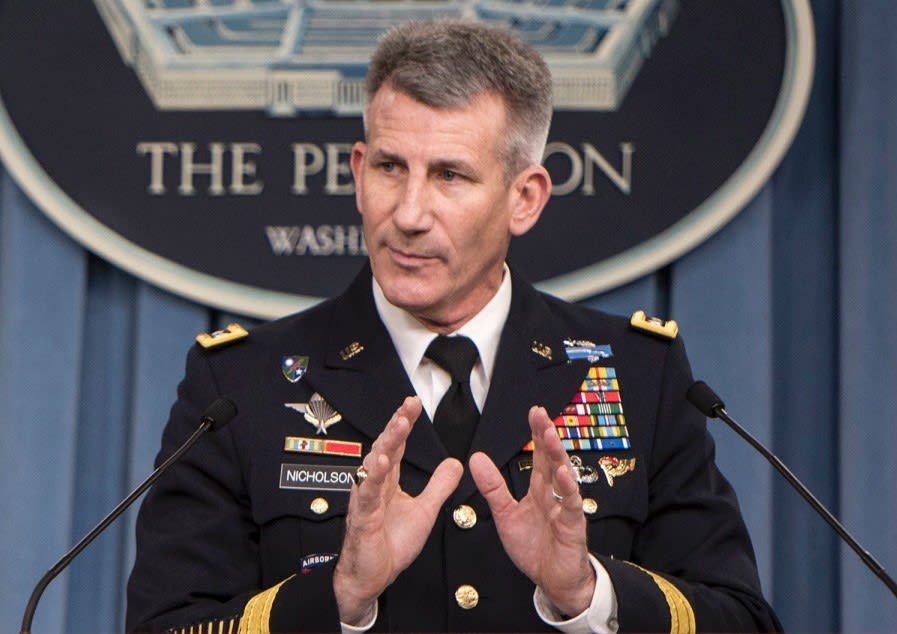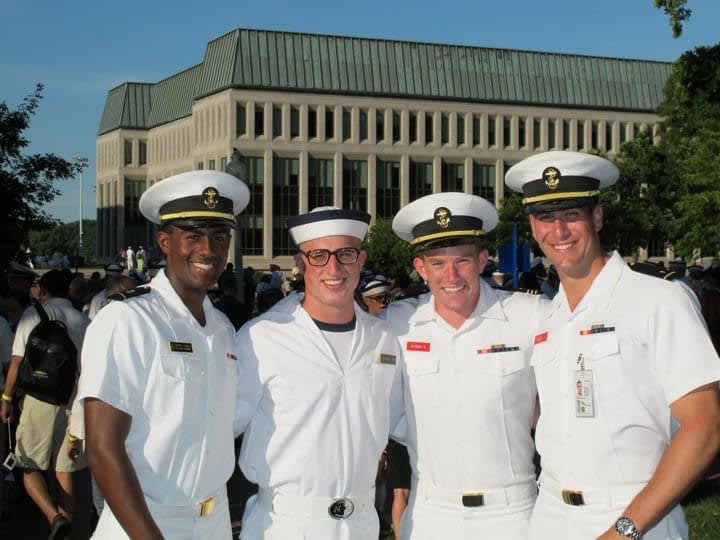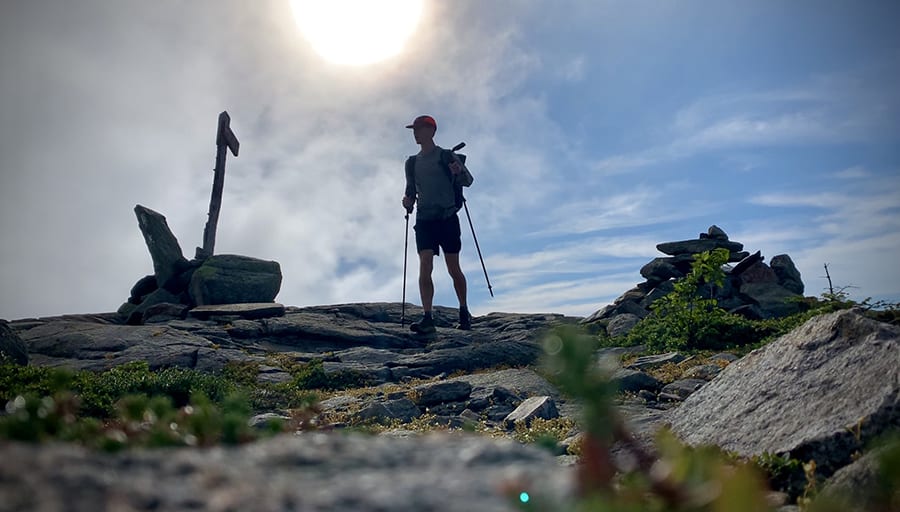 On Wednesday, November 4, Tom Diehl '16 climbed to the top of Springer Mountain in Georgia. This 3,700-foot summit would have been a crowning achievement on its own, but, on this day, it also marked the end of a 2,200-mile journey. Tom had just completed a thru-hike of the Appalachian Trail. He began his journey on July 12, 116 days earlier, at Maine's highest point, Mount Katahdin. Along the way, he encountered bears and blisters, travails and trail angels, hurricanes and hunger, and much more. You can see dozens of pictures and videos from his daily journal through this incredible journey on Instagram.

His original plan was for his dad, Rick Diehl '81, to pick him up in Georgia and drive him home. But during his final week on trail, Tom made some last-minute plans for one more adventure before heading home. On Saturday, November 7, he laced up his shoes and a much smaller backpack, and toed the starting line at the Rim to River 100, West Virginia's first 100-mile trail ultra marathon. Twenty-nine hours, 45 minutes, and 25 seconds later, he crossed the finish line!

Now home, he is relishing in the delights of sleeping in a bed and eating hot home-cooked meals while looking for a place to put his degree in architecture from the University of Maryland to work at a firm that does urban planning, conservation and environmental work, and/or design work.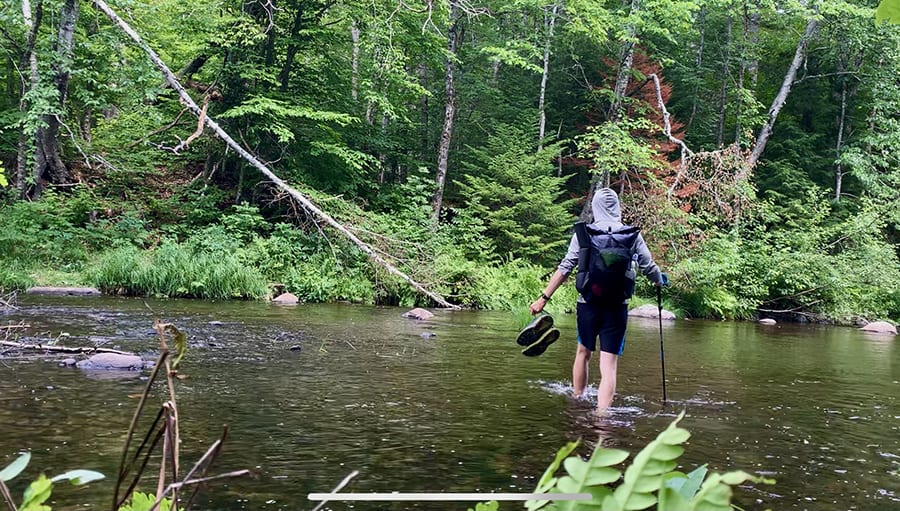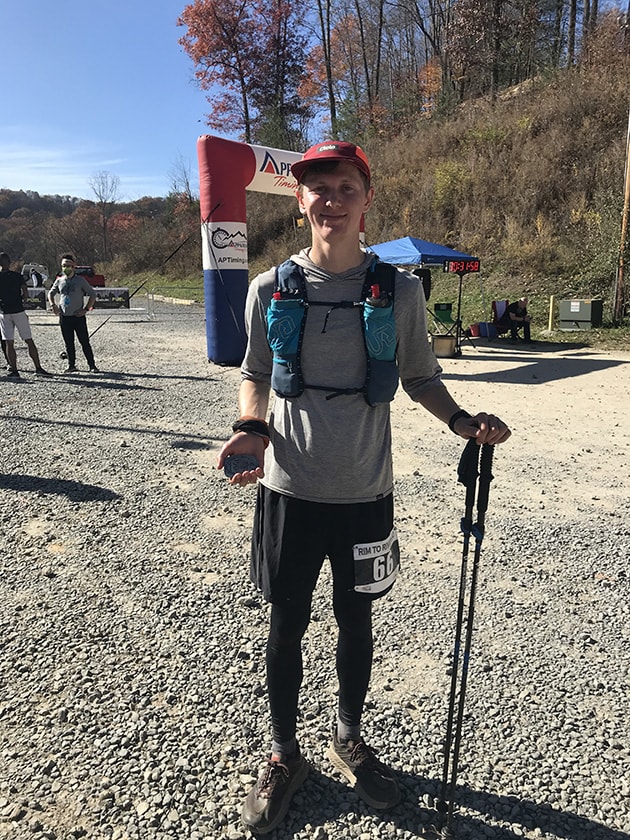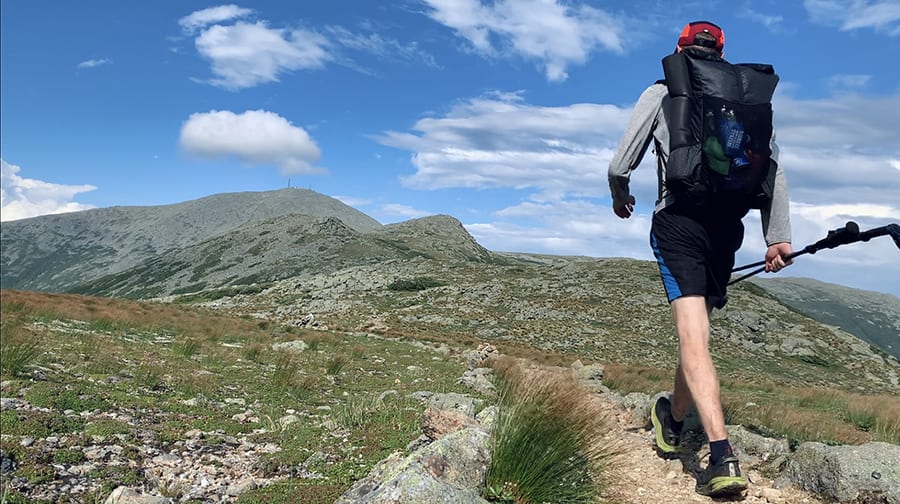 GILMAN IN THE SNOW
Each year, we enlist Art Department Chair Karl Connolly to help us find a student artist to create Gilman's holiday card. This year, Karl pointed us to Benson Harlan '21. Says Karl, "Working mainly in watercolor and oil, Benson typically paints what he knows. He enjoys finding those peripheral views in his everyday life, the kinds of things most folks might not notice. Be it a simple street sign, a few chairs on a front lawn, or a mundane morning view of an intersection as seen from the car window, Benson draws our attention to the surprisingly beautiful stuff of everyday life. He was the perfect artist for this year's card." As usual, Mr. Connolly's assessment was spot-on, and you can see Benson's fantastic work below.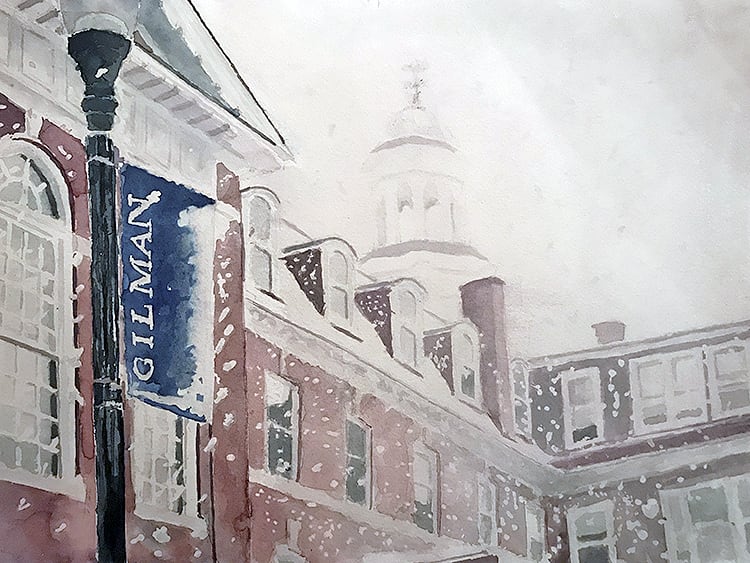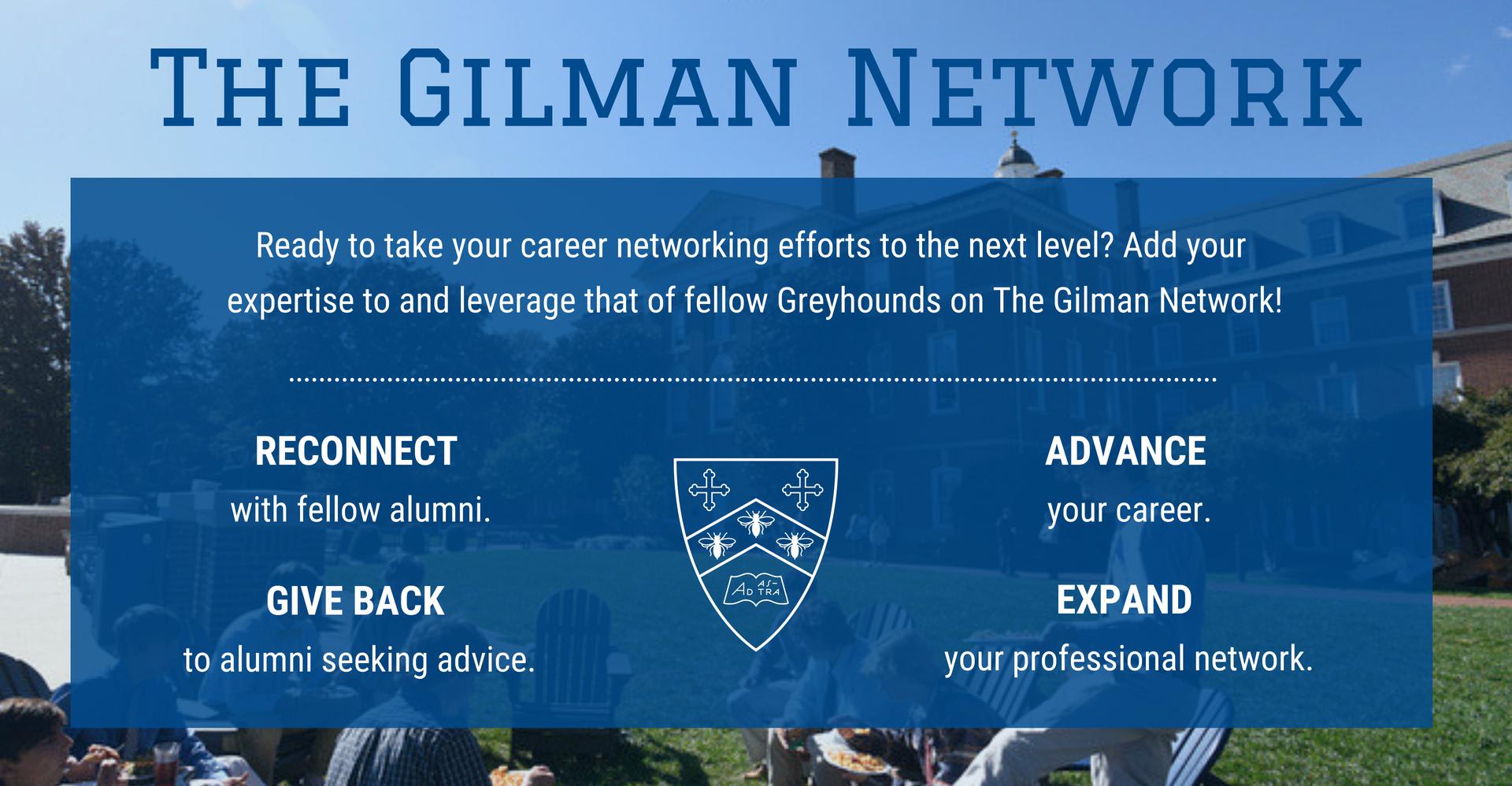 WHAT'S THE BUZZ?
Seven Gilman alumni are named to Baltimore Mayor-Elect Brandon Scott's transition team. Steph Jackson '80 is appointed head of T. Rowe Price Investment Management. Garrett Weinstein '14 launches CareFull app. Read these stories and more Buzz Worthy news.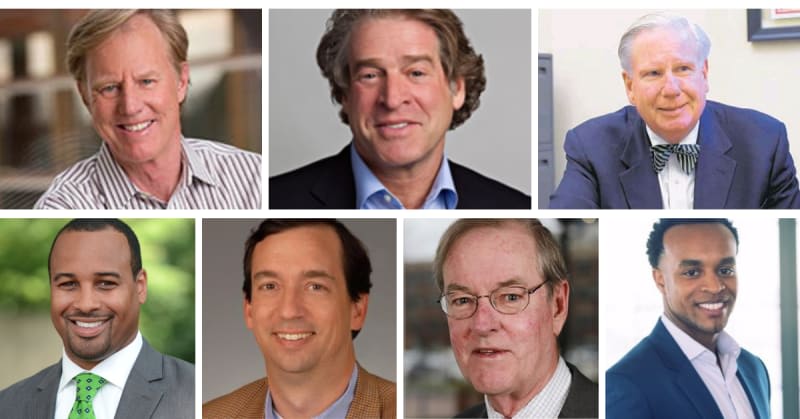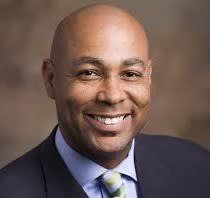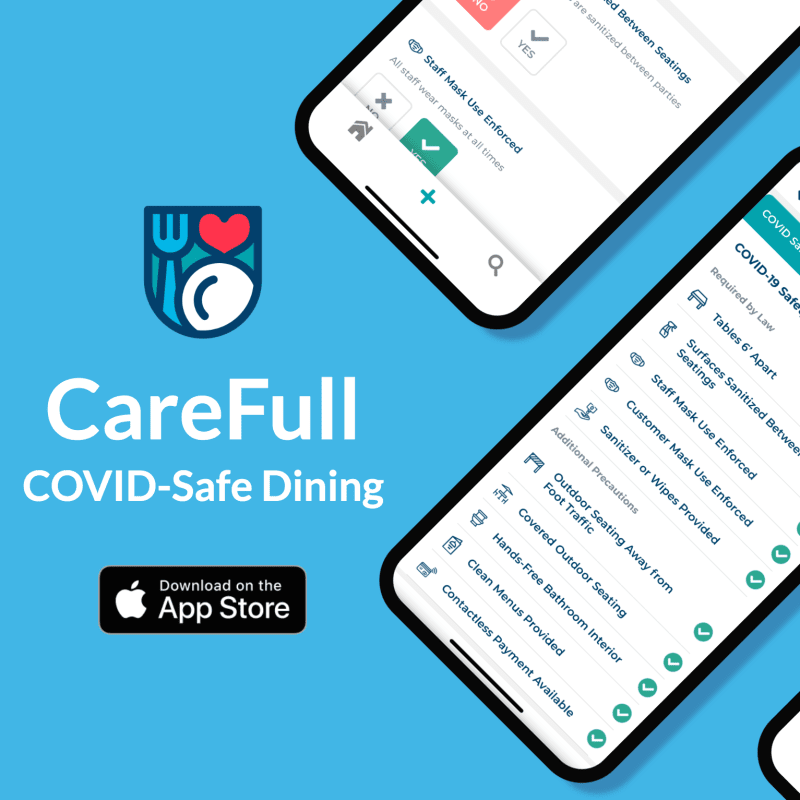 IN MEMORIAM: G. ROSS FRENCH '39
Ross French, the oldest living member of the Gilman Class of 1939, died on Wednesday, October 7. He was 99 years old. Mr. French, who earned a Purple Heart in World War II, became a sales executive upon his return to civilian life and after recovering from an injury. His professional career included stints at Westinghouse, Black & Decker, and, finally, National Wire Products, from where he retired as senior vice president of sales in 1985. He met his future wife, Katharine "Kitsy" Iglehart, through a mutual friend, and they lived in Lutherville for many years while maintaining a winter home in Delray Beach, FL. They frequently played tennis and were enthusiastic golfers. In addition to his son, George R. "Geordie" French, Jr. '71, Mr. French is survived by eight grandchildren and six great grandchildren. He is preceded in death by his wife, who passed away in 2004, and his daughter, Margaret "Meg" Iglehart French Sicher, who died in 2008. Read the full story of his life here.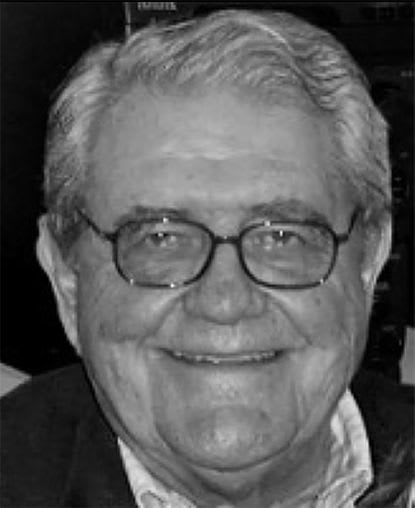 FROM THE ARCHIVES:
GILMAN HOLIDAY CARDS
Looking for some holiday cheer? Take a (snowy) walk through a collection of past Gilman holiday cards. The cards feature familiar Gilman faces, including May Holmes, the Traveling Men, Headmasters Callard, Baldwin, and Finney, and dozens of Gilman students. The annual Gilman holiday card also featured student and faculty artwork and photography. On the1974 edition, May Holmes celebrated her 59th Gilman Christmas at Gilman by hanging a wreath on Carey Hall's front door with students (photo credit - John Colston '75).