FROM ROLAND AVENUE
Special Guest Editor: Mac Barrett '67
Since the day I entered Mrs. Wilson's kindergarten class in 1954, long before there was a Middle School, Gilman has felt like a second home. The simple act of setting foot on School grounds has always provided a comfort and reassurance that is hard to describe and difficult to match.
I was 14 years old and in the Third Form the day that President Kennedy died. The football team lost at McDonogh that day in a game that was totally overshadowed by the nation's grief. My teen years were spent as a member of Gilman's last all-white class. My education about the importance of diversity and healthy race relations began on Roland Avenue and continues there today.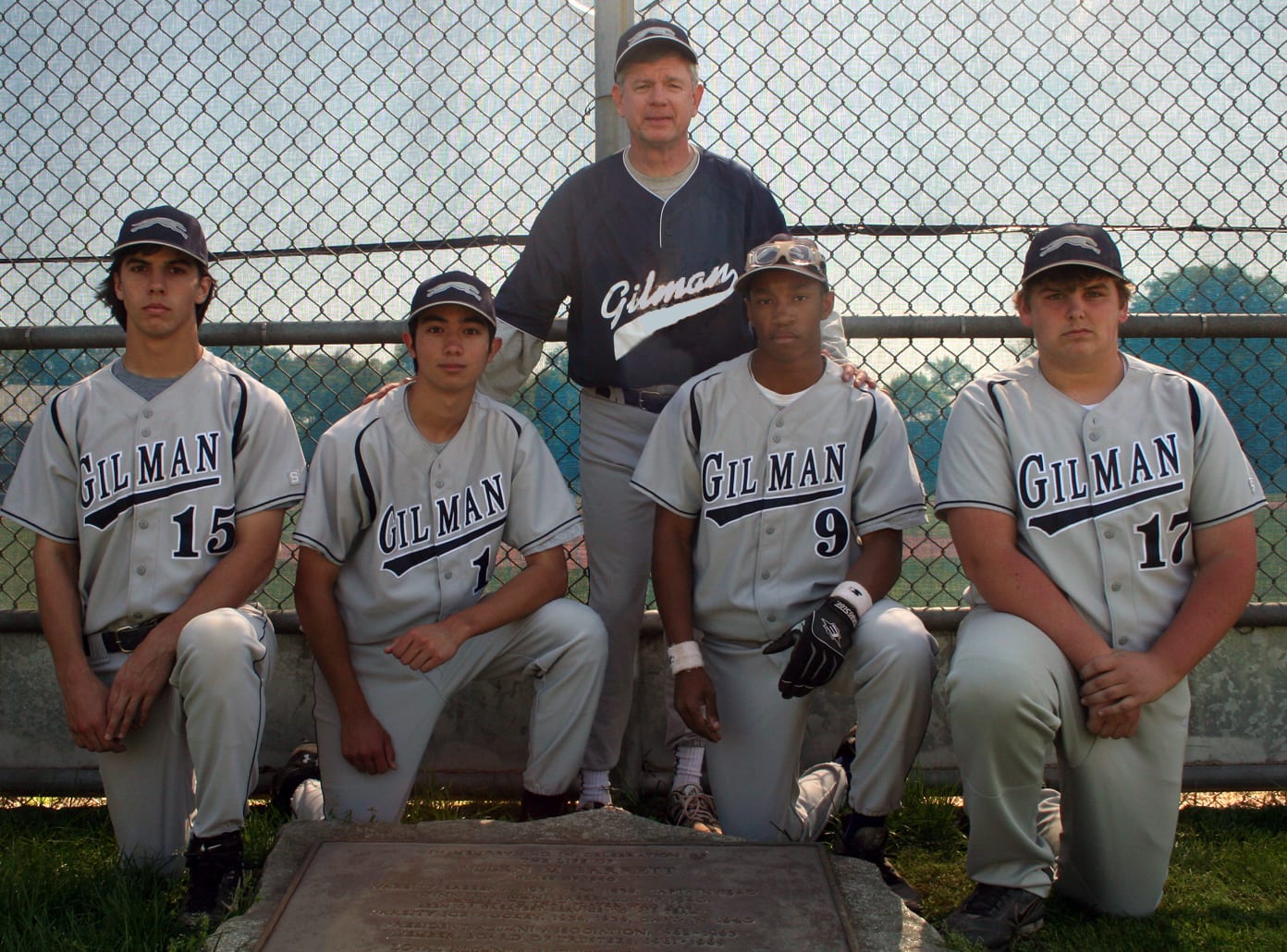 In 2008, I accepted an invitation to join the staff as an oral historian to record conversations with individuals whose contributions to the School have been particularly memorable. These candid interviews have produced smiles, happy memories, and a few moist eyes. From Henry Callard to Henry Smyth, I've known seven headmasters and learned from each one.
That kindergarten boy is now a grandfather. Meanwhile, our School that has endured some hard times since 1897, now deals with a historic pandemic and other pressing national and international challenges. Once again, Gilman is doing what is necessary to adjust while remaining true to its mission.
And as you'll discover in what follows in this newsletter, our alumni continue to find interesting ways to make a difference, both on campus and in life far beyond Roland Avenue. Read on for stories about student- and alumni-led efforts to educate the Gilman community about vaccines, a young alumnus' entrepreneurial journey, the life and memorable contributions of longtime teacher Mr. Bill Porter, as well as answers to last month's trivia and more.
Sincerely,
Mac Barrett '67
Alumni Special Projects Coordinator
OFFIT RETURNS TO GILMAN
Internationally recognized vaccine and immunology expert Dr. Paul Offit '69 returned to Gilman via Zoom on Thursday, January 28, to talk with students about the coronavirus, vaccines, and efforts to immunize the American population. His visit was part of a whirlwind media tour that included stops on NPR's 1A, as well as CNN, MSNBC, PBS, and even in front of the U.S. Congress.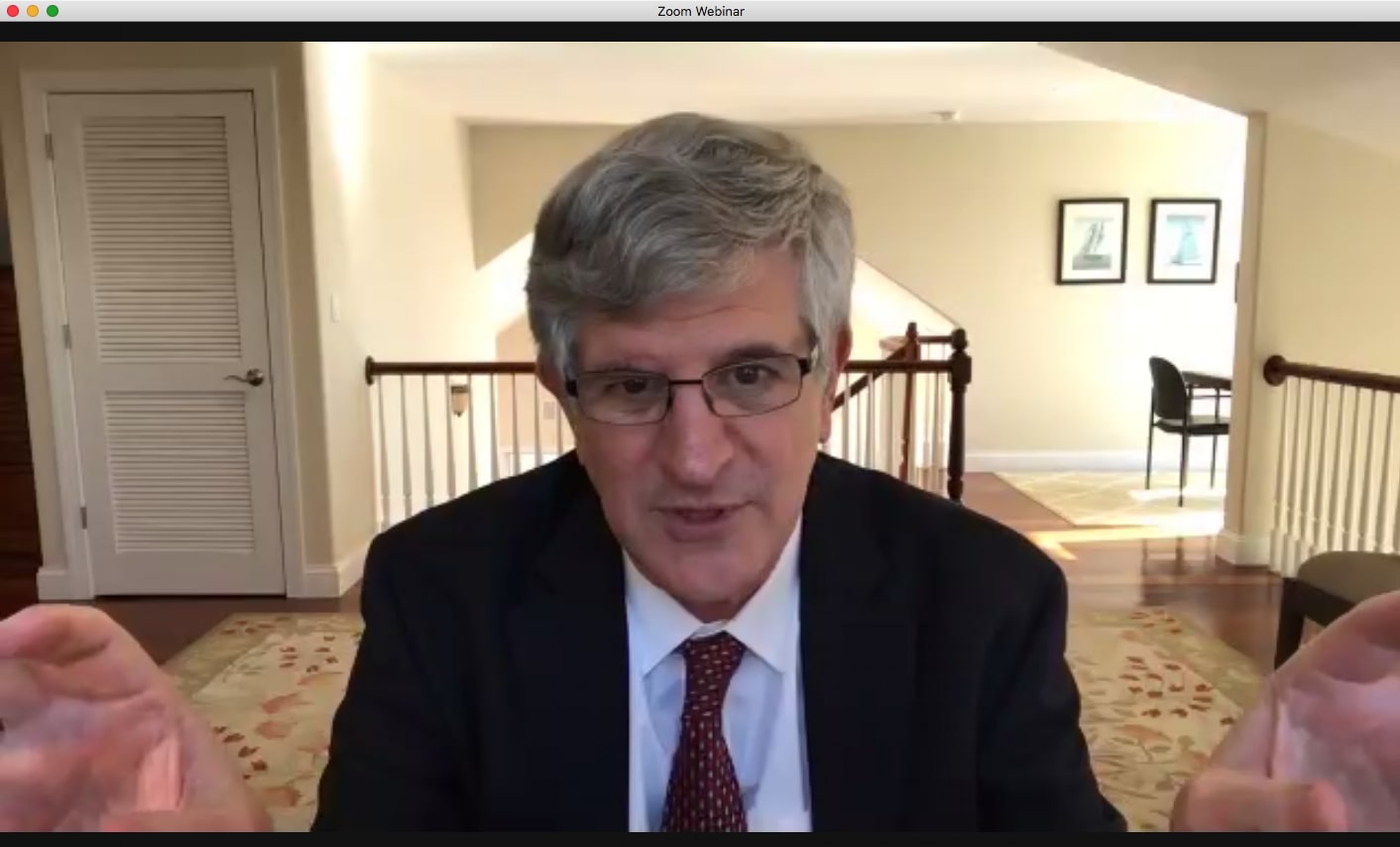 Dr. Offit discussed virus variation, the expected efficacy of vaccines, the FDA emergency use approval process, what young people can do to stay safe and healthy, the reality of vaccine mandates, the anti-vaccination movement, the possibility of another pandemic breaking out in the years ahead, and herd immunity. He even offered a few pointers on telling jokes and making predictive mistakes on Zoom. Dr. Offit's talk was the result of an effort led by current seniors Krishna Bhambhani and Eric Zhang as part of their History of Science project.
In preparation for his talk, the pair created the following infographics based on feedback they gleaned from the Gilman community.
As Upper School Head Rob Heubeck said in wrapping up the assembly, "It's not every day that high school students can get an immunology lesson and a stand-up comedy routine at the same time. Only Gilman could produce that combination."
ALUMNI ON THE FRONT LINES:
A VACCINE PLEDGE
Baltimore-based attorney Jakob Metz '11 and friends from the University of Maryland recently noticed a concerning amount of hesitation about the new COVID-19 vaccines. So, they created a platform on which people may show their support for vaccinations. Their website, vaccinepledge.org, allows individuals to sign a pledge to get a COVID-19 vaccine when it is available to them and to share this pledge on social media. The hope is that when people see family, friends, and neighbors committing to get vaccinated, they, too, will become comfortable with the idea. Jakob and the group are also working to compile and share information about COVID-19 vaccines, including interviews with experts explaining the importance of vaccination, as well instructions for signing up for a vaccine in various states. And, they are selling bright red #vaccinepledge bracelets to help further their efforts, with 20 percent of the proceeds earmarked for organizations supporting COVID-19 relief.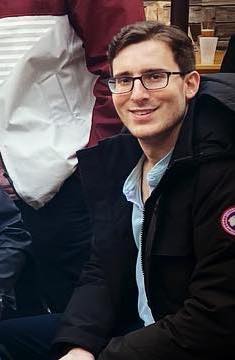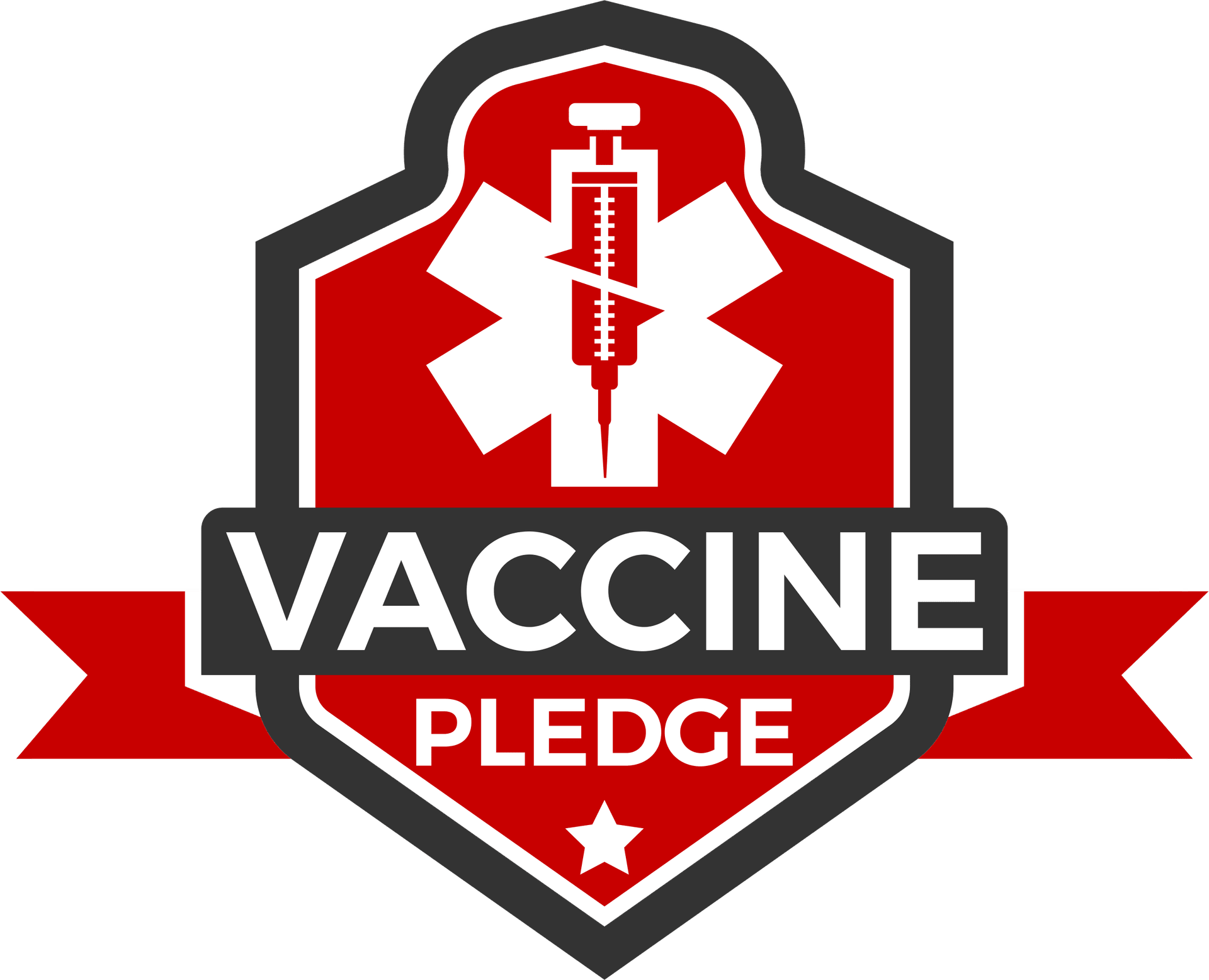 Says Jakob, "We see the Vaccine Pledge as important, because the most effective means to end the COVID-19 pandemic is widespread vaccination. As vaccinations have begun, we have learned that a concerning number of our peers are hesitant to get vaccinated. In response, we set out to create an initiative that promotes vaccination by providing information about vaccines and instilling a sense of civic responsibility to receive them in order to protect our own lives, as well as the lives of our loved ones and neighbors."
WE ASKED. YOU ANSWERED!
In our last newsletter, we posed the following questions for your collective consideration. And, from all of the responses received, David deMuth '80 was selected as the winner. Congratulations, David! You win eternal bragging rights…and a Gilman swag package. Thanks to everyone who submitted answers!
Q: Which legendary (mostly) 4th grade teacher whose tenure exceeded 50 years and who is famous for his geography songs and Poof gun, passed away in 2020?
A: William "Bill" Merrick '51 began teaching at Gilman back in 1958 after four years at Washington and Lee University and two years as a seaman in the U.S. Navy.
Q: What sits on top of the bell tower on Carey Hall?
A: A grasshopper weathervane, which is symbolic of freedom and financial success. (Note: It is not a cricket, which has longer antennae.)
Q: What is the name of the Middle School celebration held in May that features the Homeroom Book Bag Rally, the Tug-o-War, the Latin Chariot Race, and the Faculty Auction?
A: Super Gras, which is a combination of two events: Mardi Gras and Superteams.
Q: Mr. Christian, who retired in 2019 after nearly four decades of teaching and coaching at Gilman, famously taught a senior elective class on which Italian poet?
A: Dante Alighieri, who, Mr. Christian was fond of saying, "is everywhere," is likely best remembered for writing "The Divine Comedy."
Q: In what year was the first Gilman-McDonogh football game held?
A: 1914. The game has been played every year since with the exception of 1916, 1918, and 2020.
Elon University freshman Taylor Classen '20 first became interested in watches as a Lower Schooler. In Middle School, he fueled his passion by making regular visits to Radcliffe Jewelers in Towson, MD. He devoured the brands' watch books and then peppered Radcliffe's salespeople with questions. When they could no longer answer Taylor's questions, they passed him off to the manager of the watch department, who then referred him on to Radcliffe founder, Paul Winicki. Eventually, Radcliffe invited Taylor to intern with them. It was the summer after seventh grade!
During several summers at Radcliffe, Taylor absorbed the ins and outs of the watch business and even helped Radcliffe launch its Instagram account. Eventually, Paul suggested that Taylor go to some local antique shows and start buying watches to resell on his own. Armed with earnings from mowing lawns, he did just that.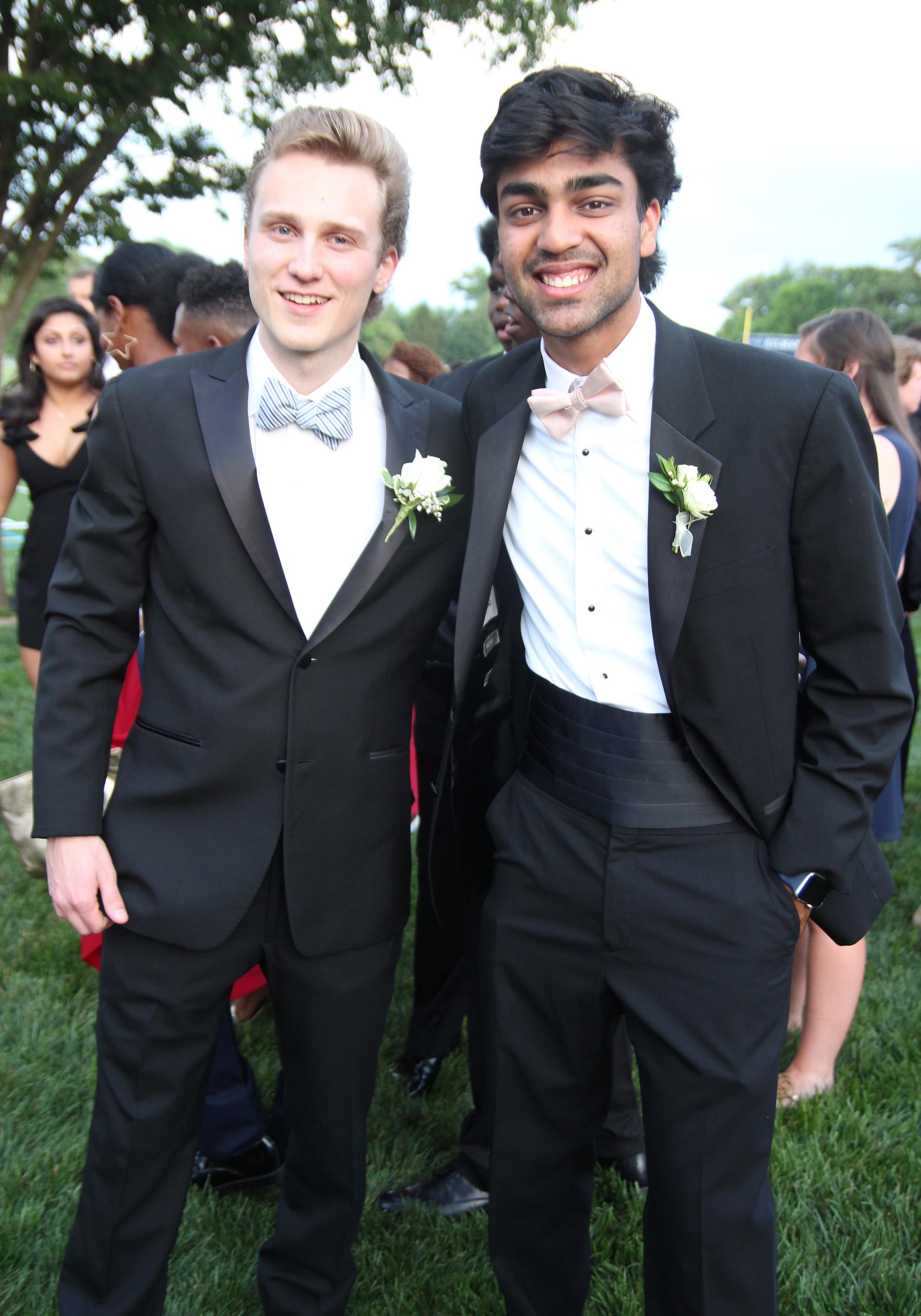 Taylor and Varun in spring 2019
In 10th grade, Taylor got involved with the Business Club and suggested that Varun Maheshwari '19, now a sophomore at Davidson College, pull some money out of his stock portfolio and invest in a watch business. Over coffee with their fathers, the pair figured out an equity split and agreed to go for it; CM Timepieces was born. Early sales were slow, selling one watch every three months. But, sales quickly became one a month and then one a week and then, by the middle of Taylor's junior year, they were selling almost one watch a week!
Around that time, Varun was heading off to college and pulled out his investment with a 50 percent one-year return (Not too shabby!). But, Taylor continued to buy timepieces at pawn shops all over Baltimore City and sell them online. And, in that time, the watch market exploded.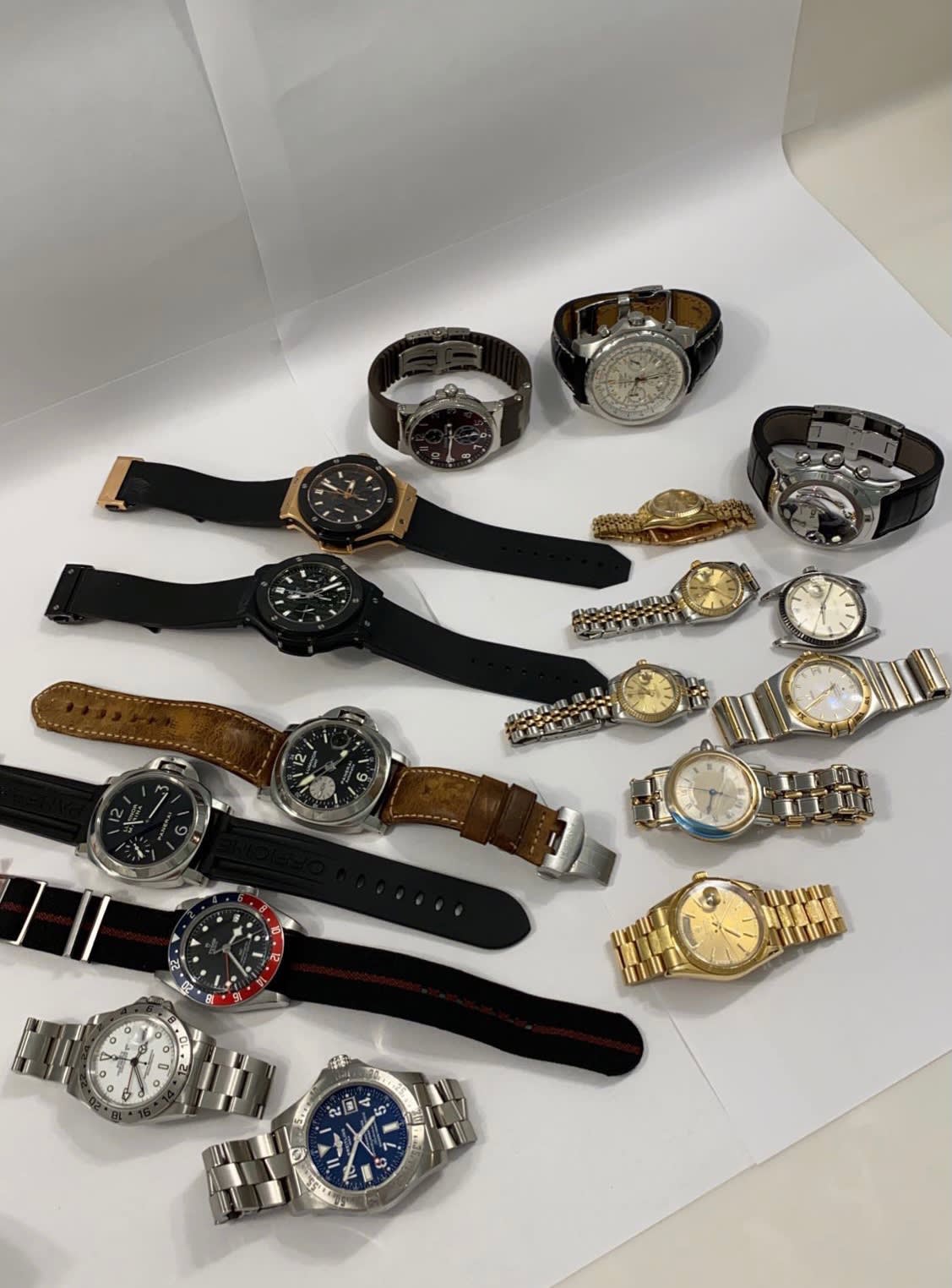 Production cutbacks by elite manufacturers like Rolex, coupled with increased demand from consumers who now see watches as both collectibles and as tangible investments, have driven prices up significantly.
Though Taylor's company has bought and sold about 250 timepieces since its founding in 2017, he has only three watches of his own. Taylor has had to figure out how to import watches from overseas, transport them in armored cars, market them online, and avoid fakes. It is a real-world education that has already paid big dividends! Learn more and follow his progress at @thewatch_guy on Instagram.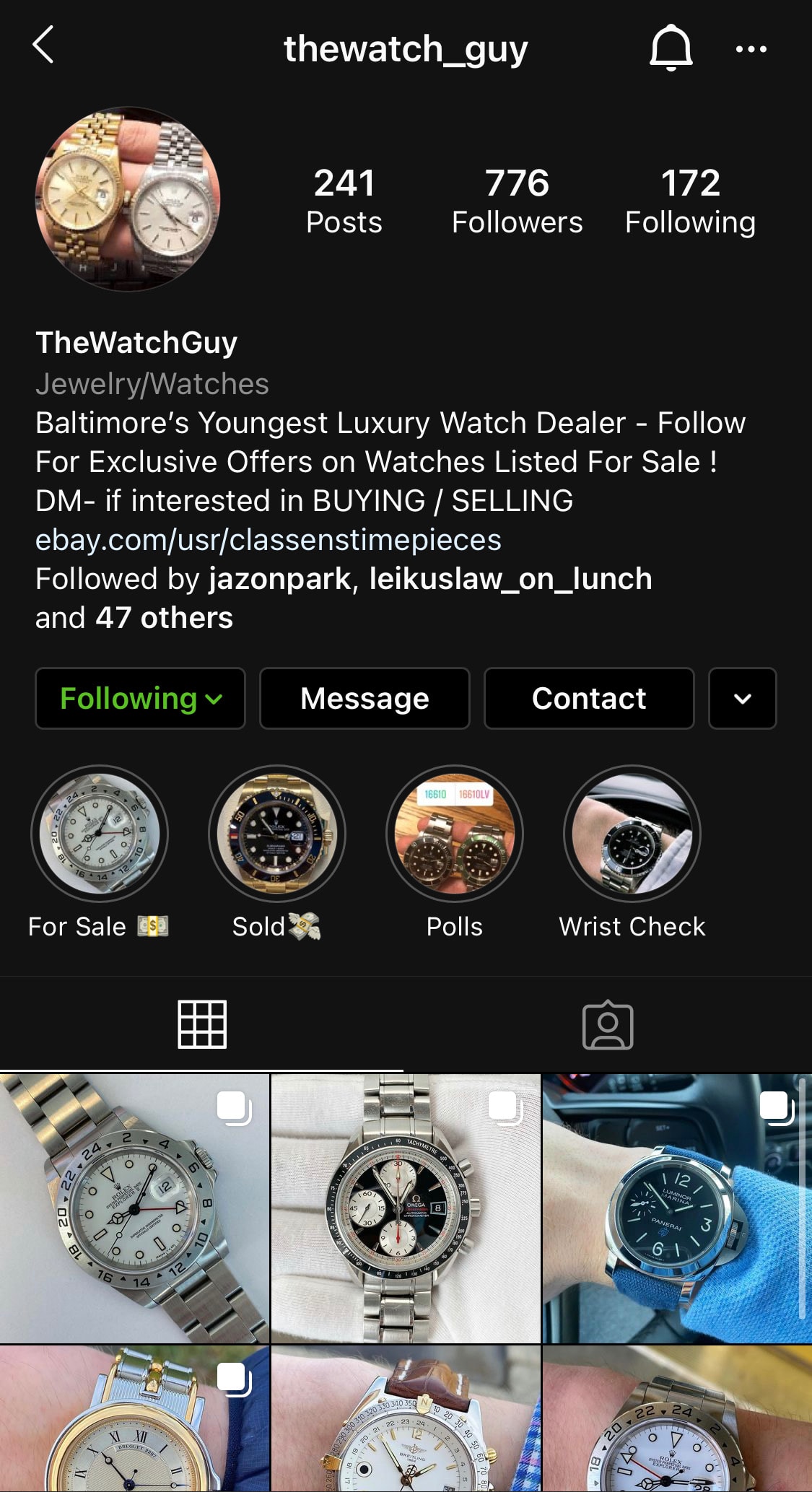 BROWN TALKS JOBS, KICKS OFF NETWORKING SERIES
David Brown '91, CEO of Hays US, a $7-billion-a-year recruiting and staffing firm, came back to Gilman on Thursday, January 14, for the first time since his graduation, albeit by Zoom. David spoke to Upper School students about the megatrends in the employment market, the industries and jobs of the future, and the skills that the students of today will need to master in order to become the leaders of tomorrow. Without knowing it, David made repeated references to the Gilman skills: think, communicate, collaborate, and create. His talk kicked off a six-part series of student-alumni, industry-specific networking events that will take place throughout the spring.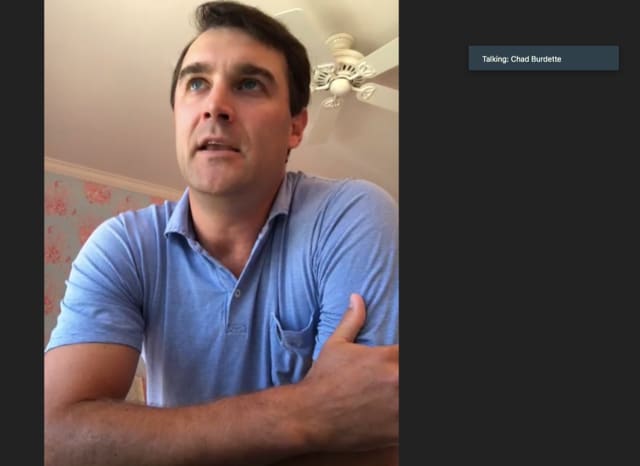 The first of these events, held on Thursday, February 4, focused on the finance industry. Fourteen curious students joined Matt Berger '10, private equity investor at the Wolfson Group, Chad Burdette '02, partner and chief operating officer at Nosara Capital, Andrew Lucas '00, director of capital markets at Trion Properties, and Alex Puthumana '14, private equity associate at Calvert Street Capital Partners, by Zoom to learn about different career paths in the industry. After introductions, the group split up into smaller breakout rooms so that students could ask more personal questions about college and degree choices, internship opportunities, and desirable skills in the workplace.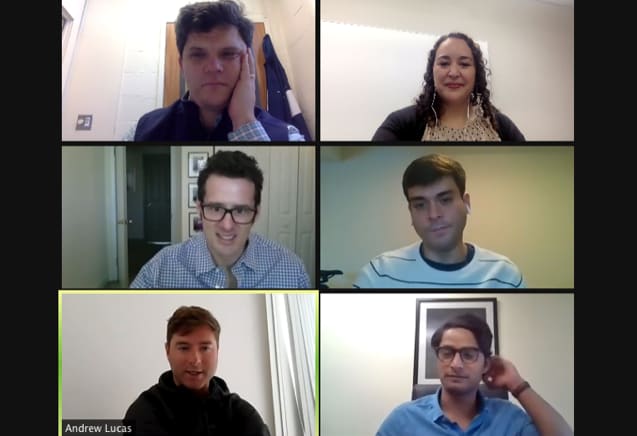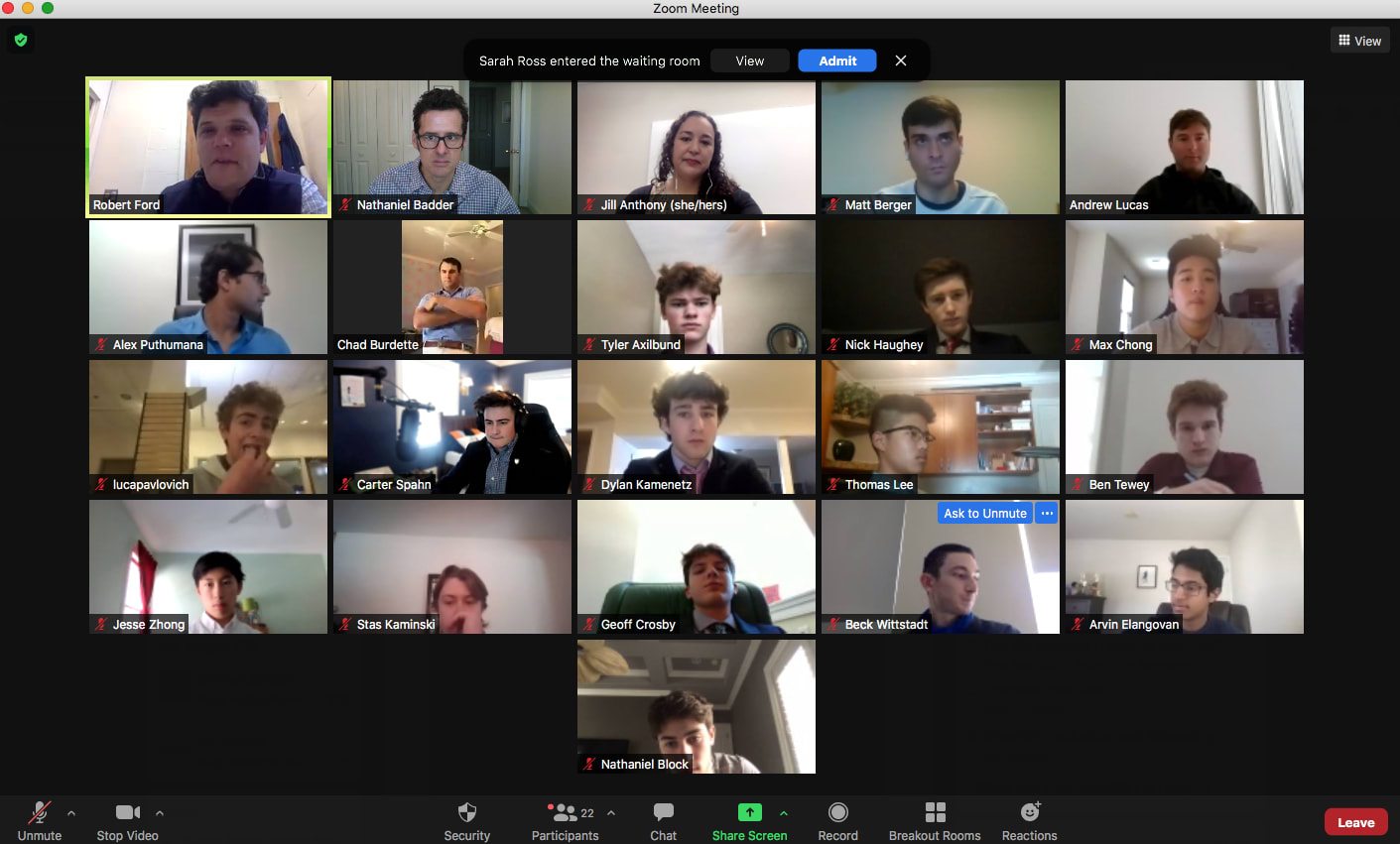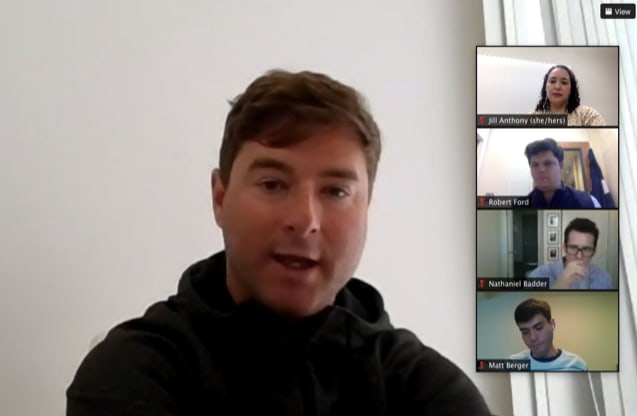 GILMAN BLACK ALUMNI MENTORING PROGRAM
Sixteen eager Lower School students gathered in front of their phones and computers on Saturday, February 6, to meet their alumni mentors for the first time. Led by Tyrone Crosby '96, Brandon Croxton '96, and Malcolm Ruff '02, this event has been months in the making and was the the first major initiative of the Gilman Black Alumni Society. The student-alumni duos participated in a Black History Month-themed trivia game hosted by Justin Adams '13 and spent some time getting to know one another. Their next mentoring event is scheduled to take place in late March.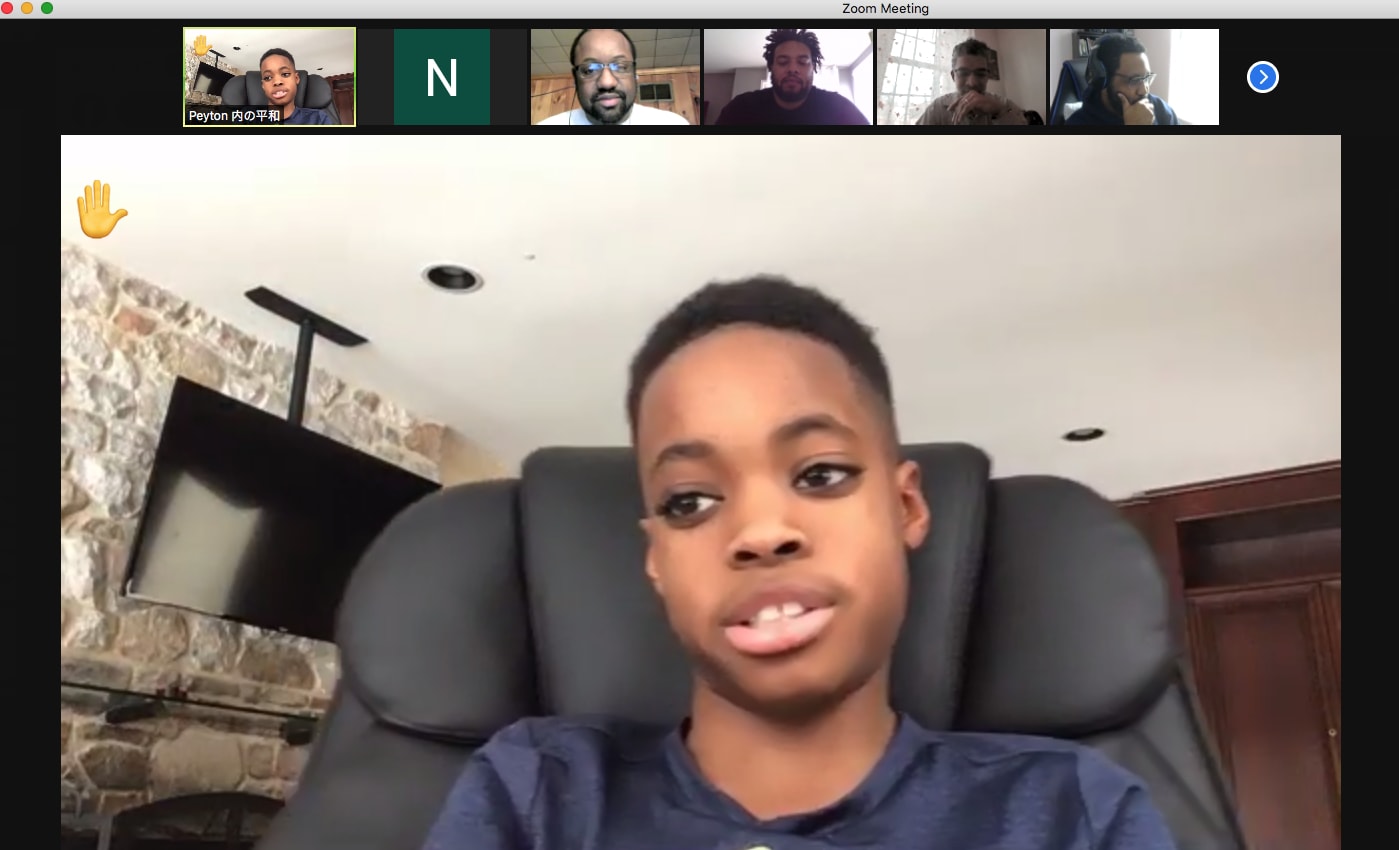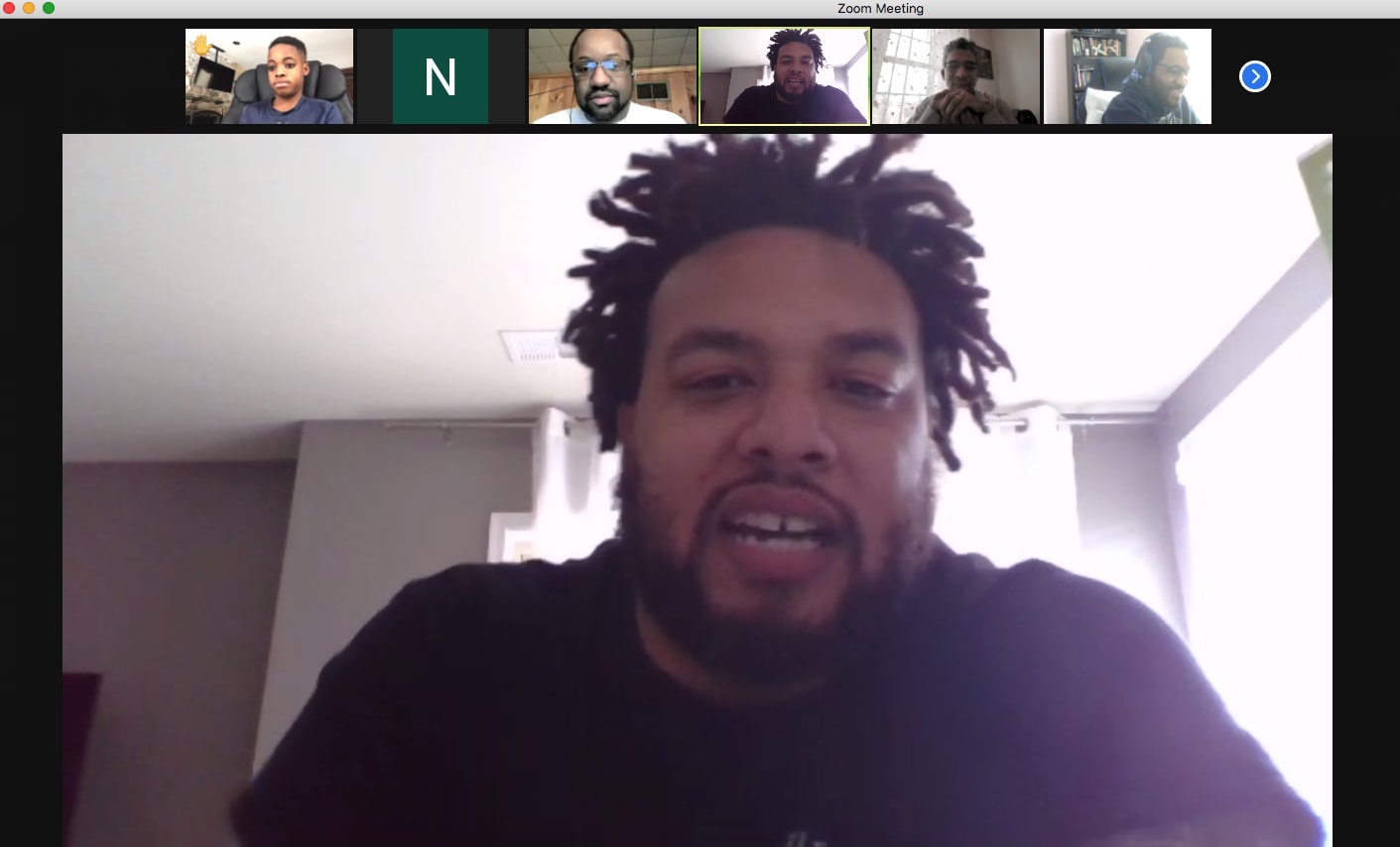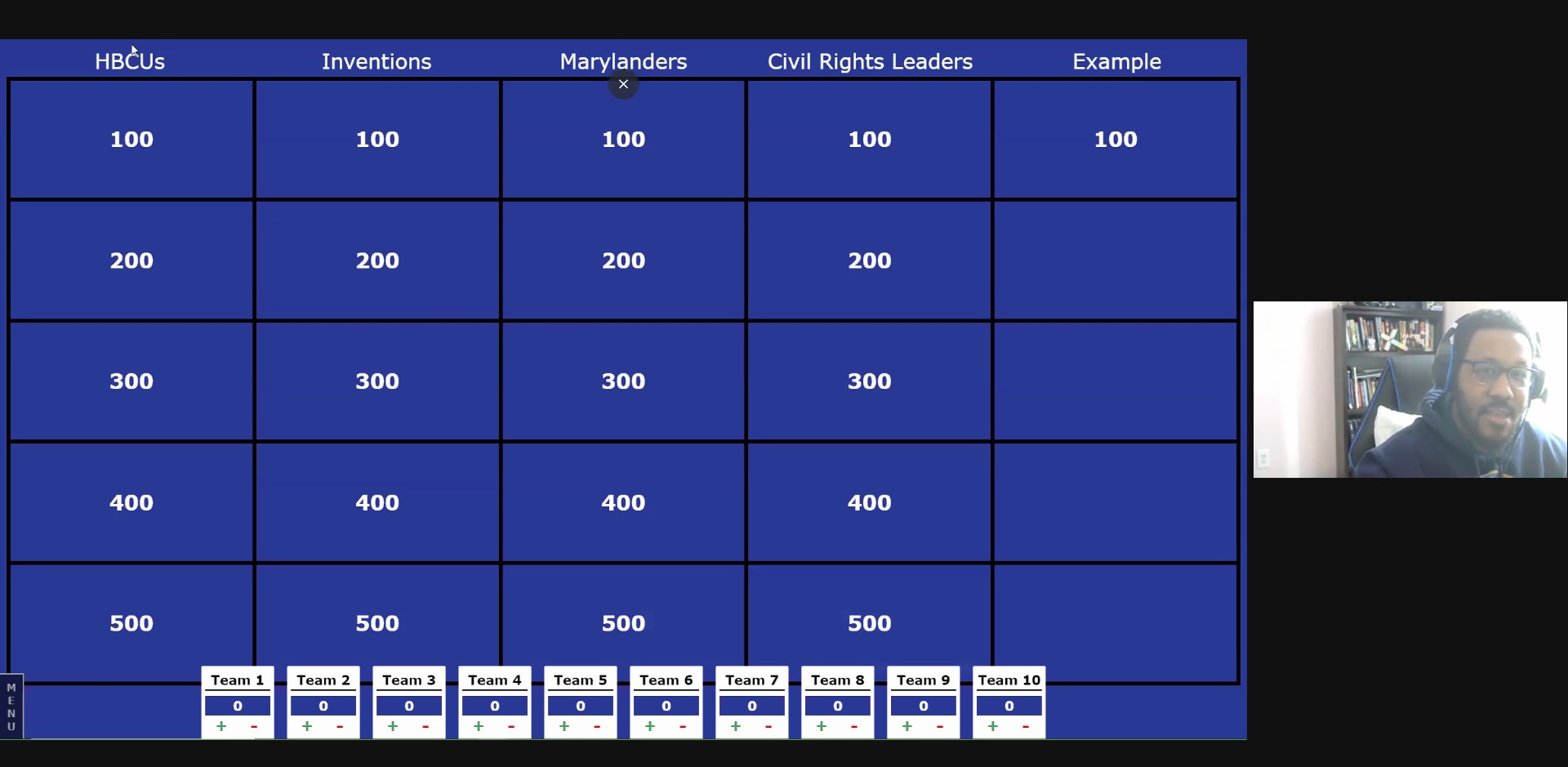 AROUND CAMPUS: NATIONAL SIGNING DAY
In front of faculty, staff, friends, and family, 18 of Gilman's top athletes in seven sports announced where they intend to continue their athletic and academic careers. The list includes five players each in baseball and lacrosse; two players each in football, soccer, and track and field; one fencer; and one swimmer.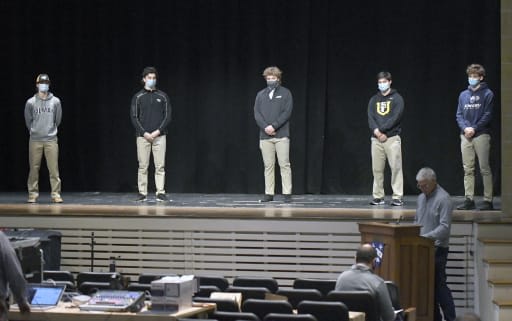 COMING UP! LIVE FROM ROLAND AVENUE
This time of year, we are usually hopping on planes to visit Gilman alumni living in warmer climates on the East and West Coasts. While we are uable to safely travel this spring, we are excited to introduce a series of virtual events that will continue to provide you with the opportunity to reconnect with the School and one another. Live from Roland Avenue will bring the magic of Gilman to your device. Each virtual event will include a welcome from Headmaster Henry P. A. Smyth, comments from virtual hosts, and a live panel discussion with Mr. Smyth, a faculty member, and a current student.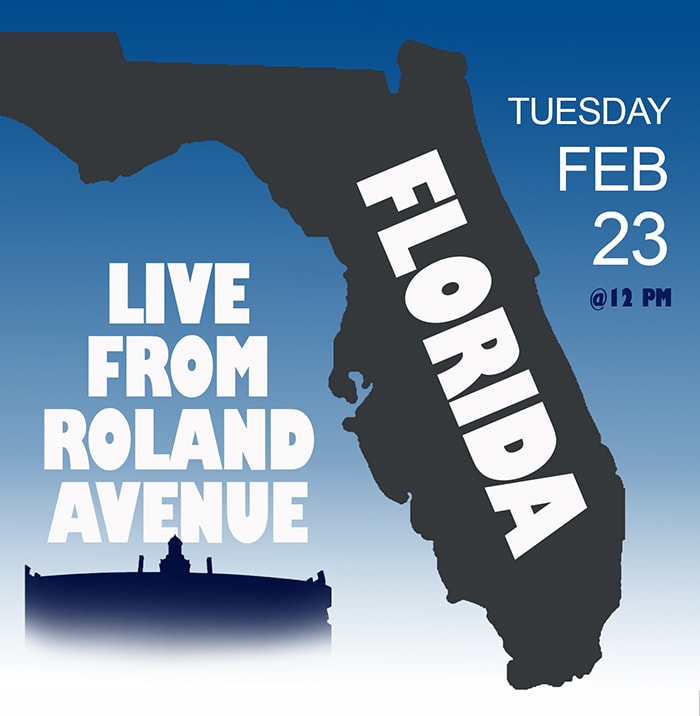 FLORIDA
Tuesday, February 23
12:00 p.m. ET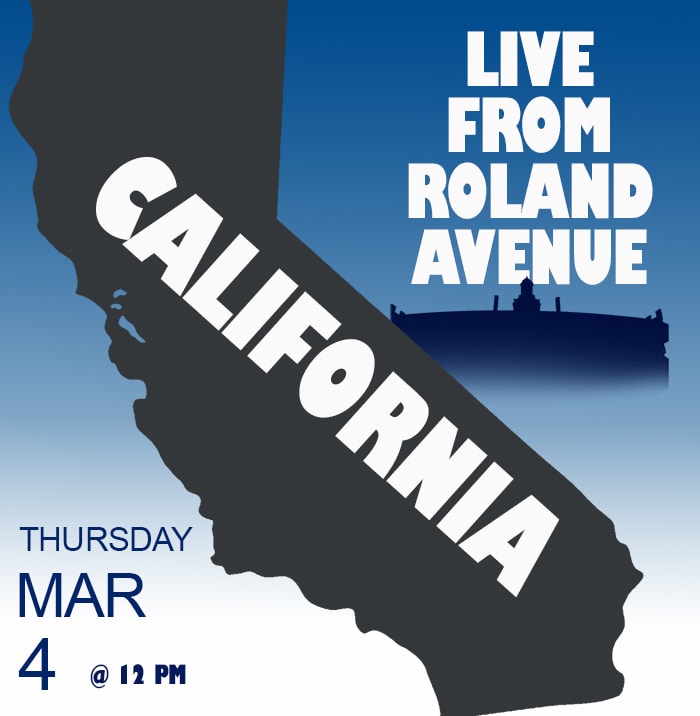 CALIFORNIA
Thursday, March 4
3:00 p.m. ET/12:00 p.m. PT
A YEAR OF NOTE
There may have been fewer than normal vacations and live, in-person events this year, but we know that Gilman alumni still have news to report! It's that time of year when we begin to collect Class Notes. Visit gilman.edu/classnotes to submit your news from the past year. You may include career updates, family additions, and other personal stories, and even upload photos! Send in your notes by May 1 in order to be included in this summer's Bulletin.
THE WORK STARTS NOW
In January 2021, we launched "The Work Starts Now," our new Community, Inclusion, & Equity (CIE) newsletter. This quarterly periodical will document the progress we are making on critical CIE initiatives. Subscribe here.*
*Click on the bell next to the newsletter title on the right-hand side, about halfway down the page.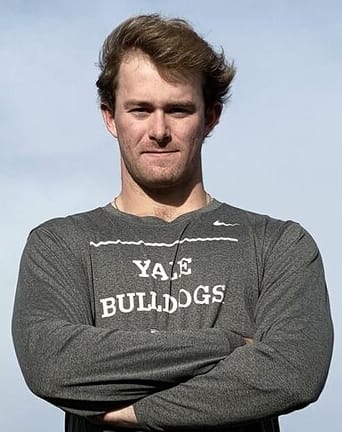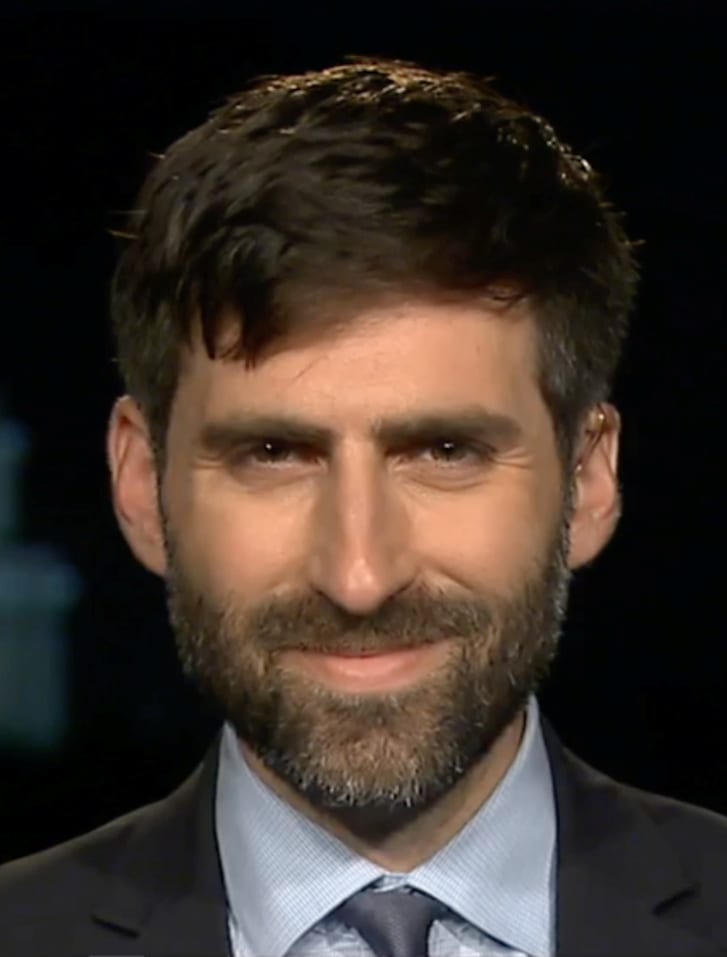 IN MEMORIAM: WILLIAM H. "BILL" PORTER
Longtime Gilman physics teacher William Hamilton Porter passed away on Tuesday, January 26 from COVID-19, three weeks shy of his 98th birthday. Bill taught science and math at Gilman from 1947-1980 and was head of the Science Department from 1974-1980. Bill is largely credited with strengthening the physics and chemistry programs and revamping the science curriculum. His students fondly remember his puns — plays on words that helped make difficult lessons understandable — as well as his many creative and often entertaining in-class experiments. Bill also conducted the Glee Club from 1953-1956 and founded and led The Traveling Men.
A hands-on guy who could build almost anything, Bill was known, perhaps a little less popularly with the students, for plowing snow from the parking lots and sidewalks with his beloved 1959 Willys jeep, ensuring that Gilman never had a snow day (more on this below!). Read his full life story here.
William H. Porter Fund for Science, Technology, Engineering, and Math
The William H. Porter Fund for Science, Technology, Engineering, and Math, was established in honor of Bill. To make a gift in his memory, please contact Director of Development Heather Harlan Warnack by email at hwarnack@gilman.edu.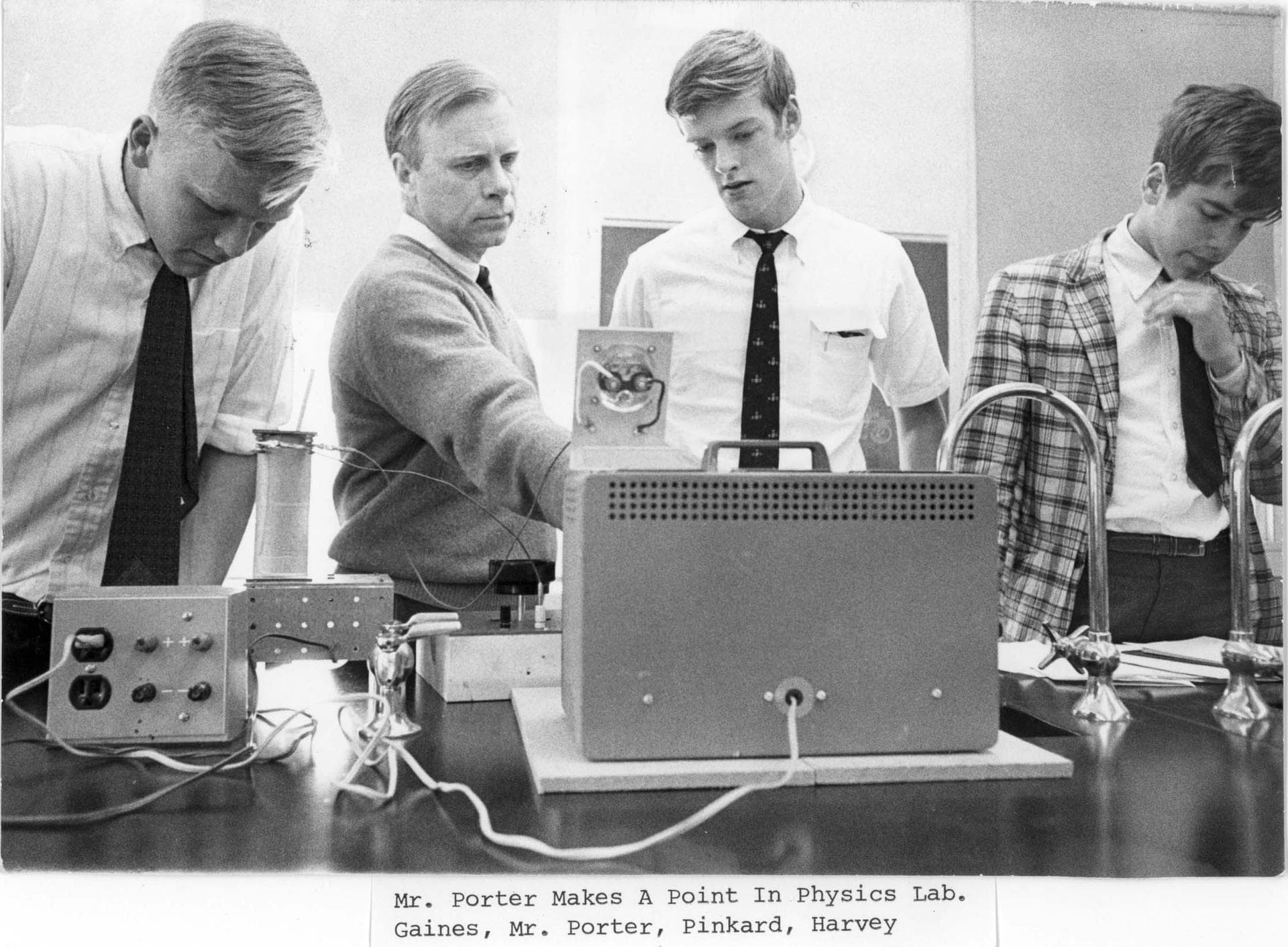 FROM THE ARCHIVES: PORTER SAVES THE [SNOW] DAY!
With Baltimore currently experiencing the snowiest season in recent years, let's now take a look back 60 years to a time when Gilman's campus was also very much covered in snow. Sadly, for students, School was still open for classes…in person! A particularly bad snowstorm hit Gilman's campus in 1961, overwhelming the resources of Gilman's Grounds staff, which was led by Superintendent Vincent Pabst. Watch and listen as the always innovative Bill Porter recruited his more than eager physics class to clear Roland Avenue and save the day!