FROM ROLAND AVENUE
The last day I walked onto Gilman's campus was Friday, March 13. The following day, I was set to head out for a friend's wedding in Cleveland...by bike! That journey would have been seven days and 350 miles, thank you very much. However, those plans, like those of many others, were put on hold by Maryland's stay-at-home order that came in response to rising concerns about COVID-19.

Since that day, I have hiked, biked, and run; baked; cut my own hair (not well); learned to work from home with two dogs as co-workers; become an expert user of Zoom for both professional and personal connection; created a few inspirational art projects; and celebrated my 44th birthday and Mother's Day (with my mother). While I may feel somewhat limited in my daily routine since being at home, when I step back and widen my lens, I realize that there really is so much going on. And, the same can be said for life on Roland Avenue!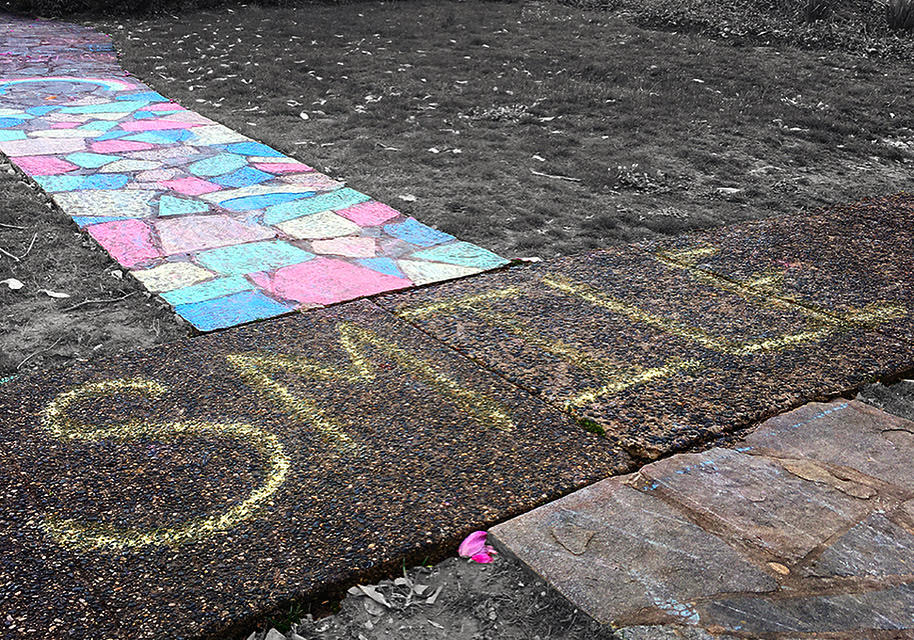 Students and teachers may not be spilling out of classrooms and into hallways or packing into the Alumni Auditorium for assembly, but great teaching and learning is happening everyday as both students and teachers adapt to ConnectED Learning and find new, innovative ways to engage with one another. Read on for more about how Gilman is thriving in a virtual world, stories from alumni on the front lines, and a reminder that this is not the first health crisis that the School has weathered. Together, we will get through this!

Be well, be safe, and be in touch,
Nathaniel Badder '94

Nathaniel Badder '94
Director of Alumni Relations & Outreach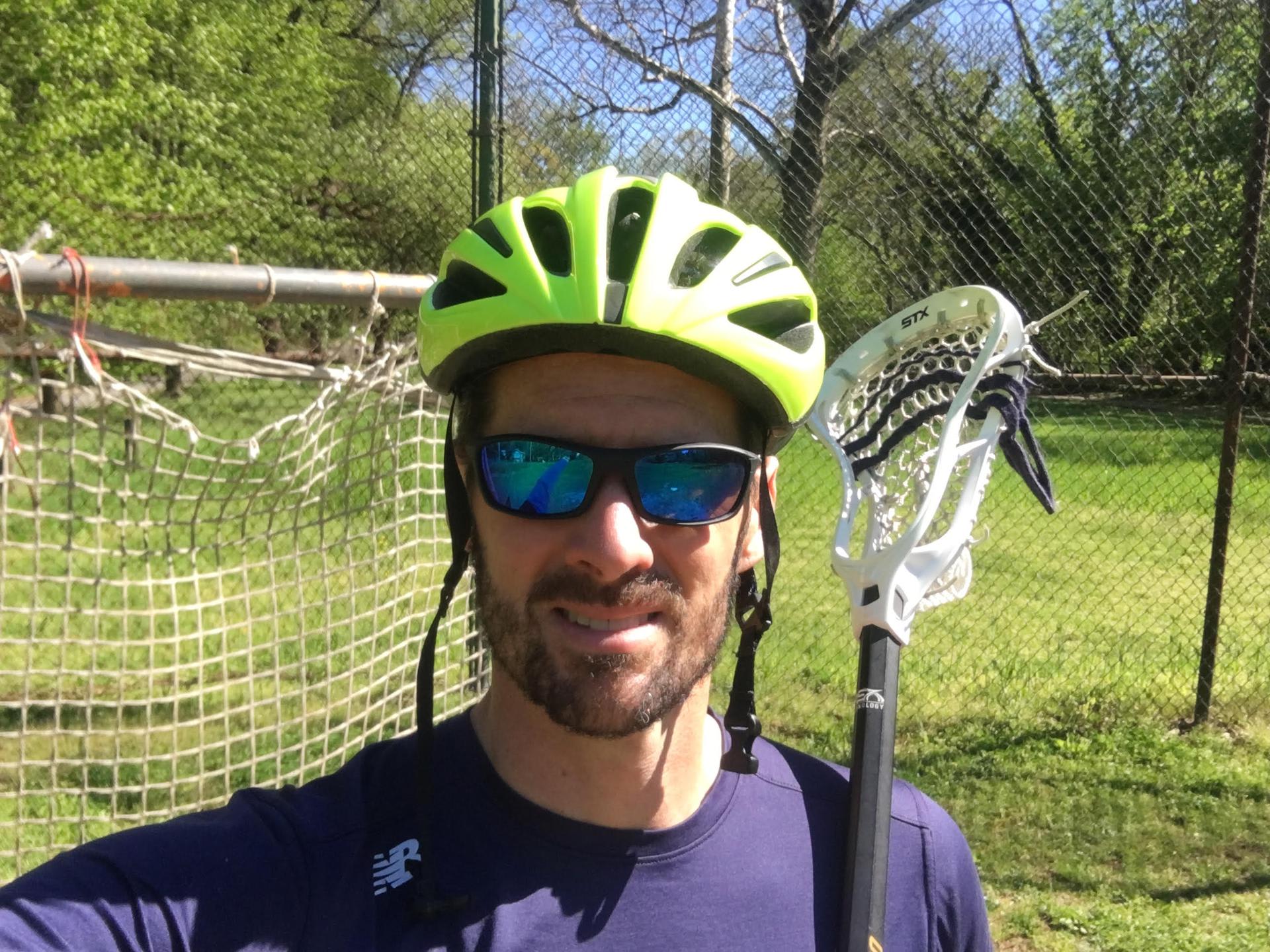 Out for a bike ride and lacrosse practice — just me and the net.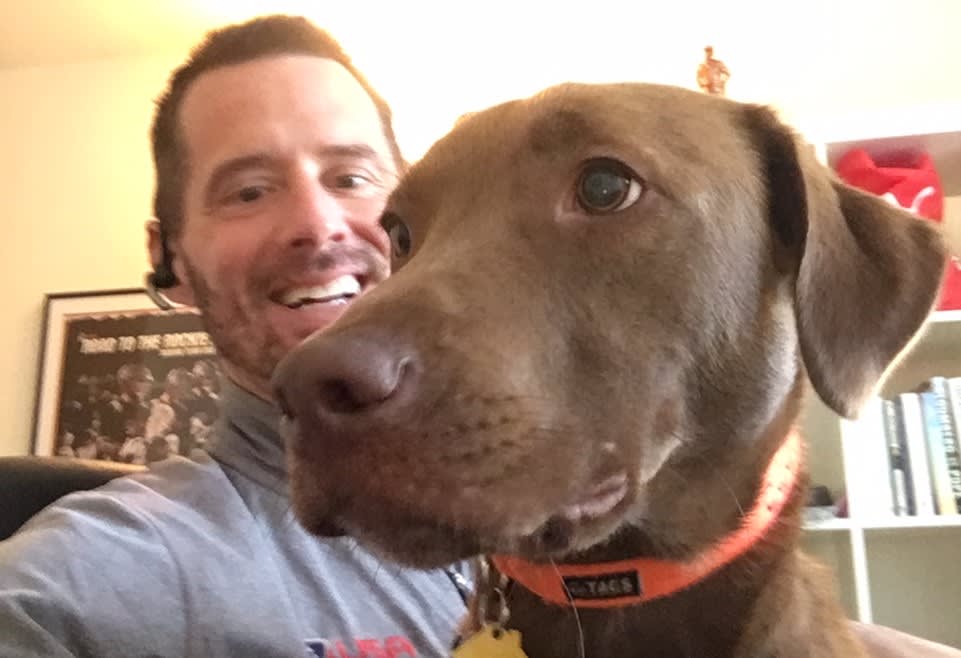 My loyal co-worker, Coop, keeping me company.
A socially-distant Mother's Day made complete with shakes!
GILMAN BEING GILMAN...FROM A SAFE DISTANCE
When campus closed after spring break, Gilman embarked on a new virtual instructional program, first called Distance Learning, and later renamed ConnectED Learning to underscore the need to stay connected with one another during these socially distant times. As you can imagine, this new method of teaching has posed unique challenges for teachers accustomed to the rhymes and rhythms of a traditional school schedule.
"You can take the challenges that we face and use them as a learning experience. It
requires thinking outside of the box," prodded Upper School Head Rob Heubeck.

As the old adage promises, necessity quickly became the mother of invention, and Gilman's faculty got to work. Using a mix of synchronous (following the daily school schedule) and asynchronous (breaking from the school schedule) teaching, adding in technology when and where appropriate, and relying more heavily on project-based learning, teachers have found new and innovative ways to connect, instruct, and evaluate.

"We trust that our faculty members can teach, that they know what the kids need, and that they are teaching them the skills that they need to go to the next level," said Mr. Heubeck.
And, the results have been impressive.
English Department Chair Patrick Hastings has used ConnectED Learning as an opportunity to gather insights from all students, not just those who feel most comfortable speaking up in class discussion. He enjoyed hearing each student's thoughts through short video posts, reading written responses to daily challenging prompts, and watching small group discussions recorded on Zoom. These new practices have demonstrated and reaffirmed the depth and quality of every Gilman boy's mind.
Rather than bringing the whole choir together for practice, Robby Ford is having students perform pieces, including the school song and Founders Day tradition, "The Parting Glass," in their "home studios," and is merging each piece together to create a lasting work for the entire Gilman community to enjoy. Stay tuned (pun intended!) for the final version.
Math teachers have re-imagined what math tests look like, resulting in shorter in-class sessions that focus on essential skills and longer, take-home assignments that develop deeper thinking and exploration. One final math exam will challenge students to survey the School campus. Can you answer the questions in these photos?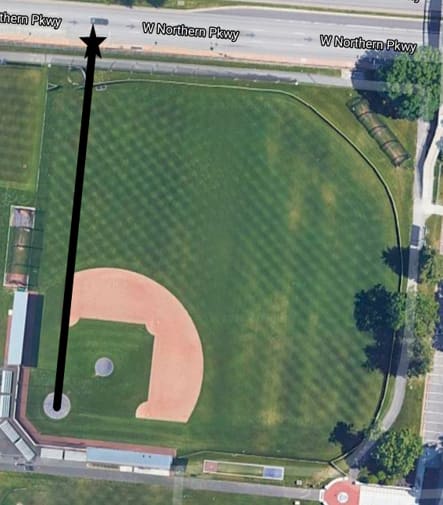 Test One: Above is an image of Gilman's baseball field with the third-base foul line marked in black. How high is the Northern Parkway wall at the point where the line intersects it (marked with the star on the image)? Do not actually attempt to measure the wall. Describe how you would do it using nothing but a protractor (a device used to measure angles), a calculator, and your incredible intellect.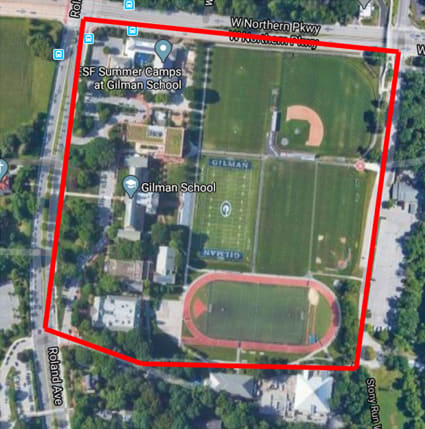 Test Two: Above is an aerial view of the upper part of Gilman's campus. Starting where the path behind the Middle School meets the path in front of the gym, go 346 feet at N 71o W to reach Roland Ave. Travel 1159 feet at N 7o E along Roland Ave. to Northern Pkwy. Next, go 1135 feet at S 84o E to reach the entrance to the lower lots. Go 1148 feet at S 7o W through the lower lots to the traffic circle. Return to the starting point.
a: How far is it to return to the starting point?
b. In what direction should one travel to reach the starting point?
c. What is area (in square feet) of Gilman's upper campus?
The Environmental Science duo also started a book club that brought students together online to discuss the themes found in their pages. They even invited a special guest author, Richard Emory '59, who spoke to the students about his book, "Fighting Pollution and Climate Change."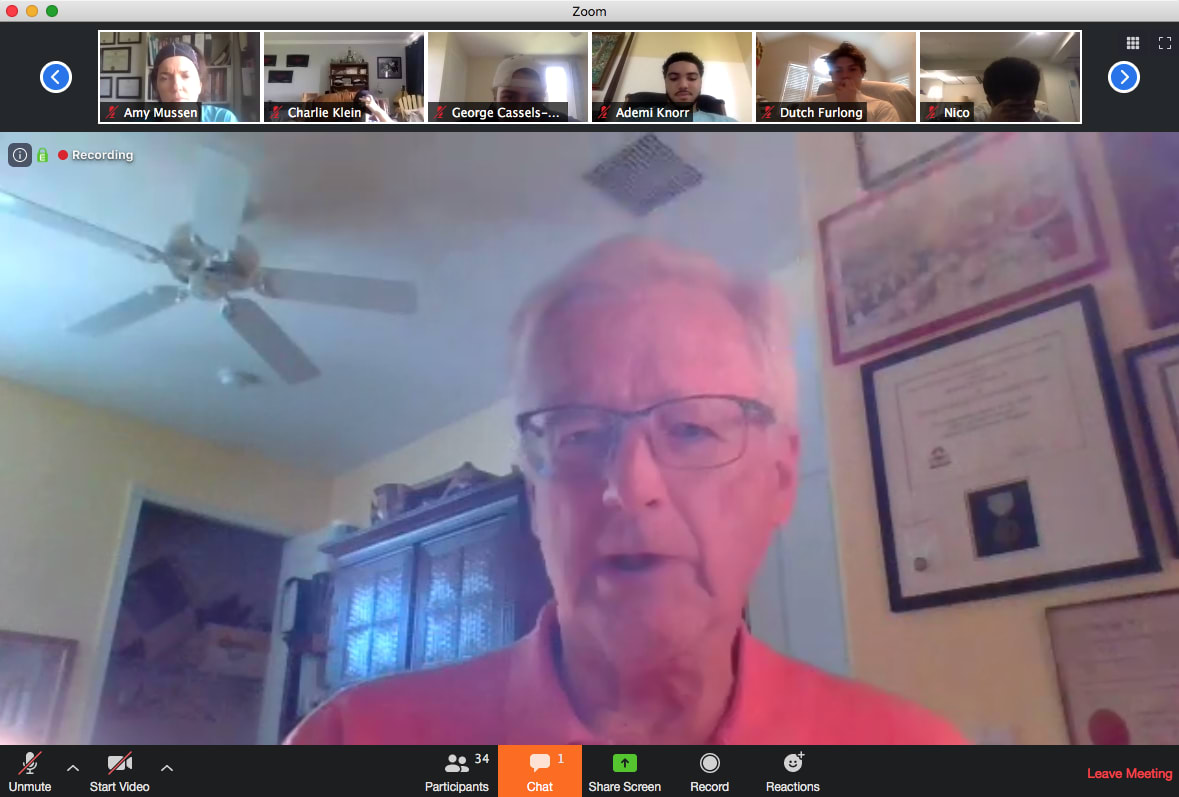 Gilman Upper School Director of Academics Stephanie Dennis and her team have been working around the clock to provide students and families with the necessary support, resources, and motivation to finish the school year on a positive note.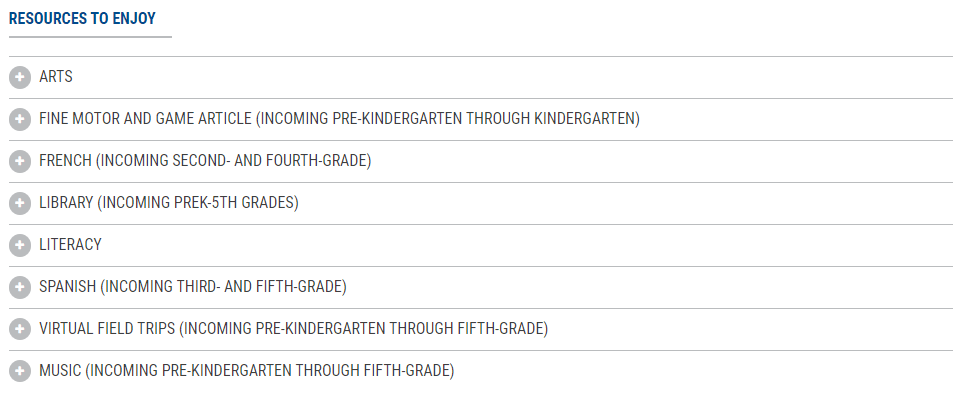 ATHLETICS MEETS MENTAL HEALTH
Even though their competitive seasons are canceled, members of the baseball, lacrosse, and track teams meet on a weekly basis with math department chair and coach Jeff Gouline '00, whose character education work has provided the students with a safe place to express feelings of disappointment and vulnerability, and to discuss what their teams and teammates mean to them.
TEACHER-TO-TEACHER
SUPPORT
Realizing that students aren't alone in their need for support during these anxious and uncertain times, history teacher, Mary Ellen Leuver, has developed a peer-to-peer mentoring service for fellow teachers.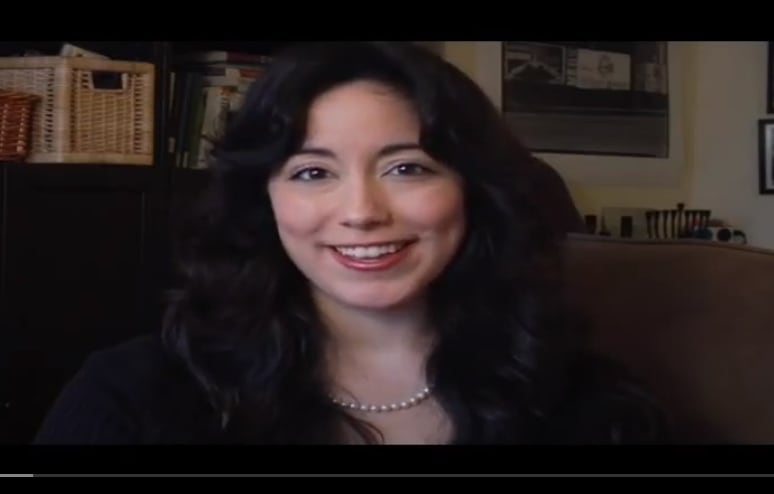 Painting and Drawing teacher Karl Connolly has not missed a beat teaching from home. "As it turns out," he said, "being stuck at home provides lots of opportunity to make art. We've been doing two Zoom meetings per week to discuss and critique student work and rolling office hours for pop-ins as needed. This has really added a dimension to our studio experience often missing in the brick-and-mortar environment, where students more typically simply use class time to paint, and rarely engage in group critiques. I'll certainly look to preserve this once we return to Carey Hall. I've been so deeply impressed by how each of these young artists have risen to the occasion."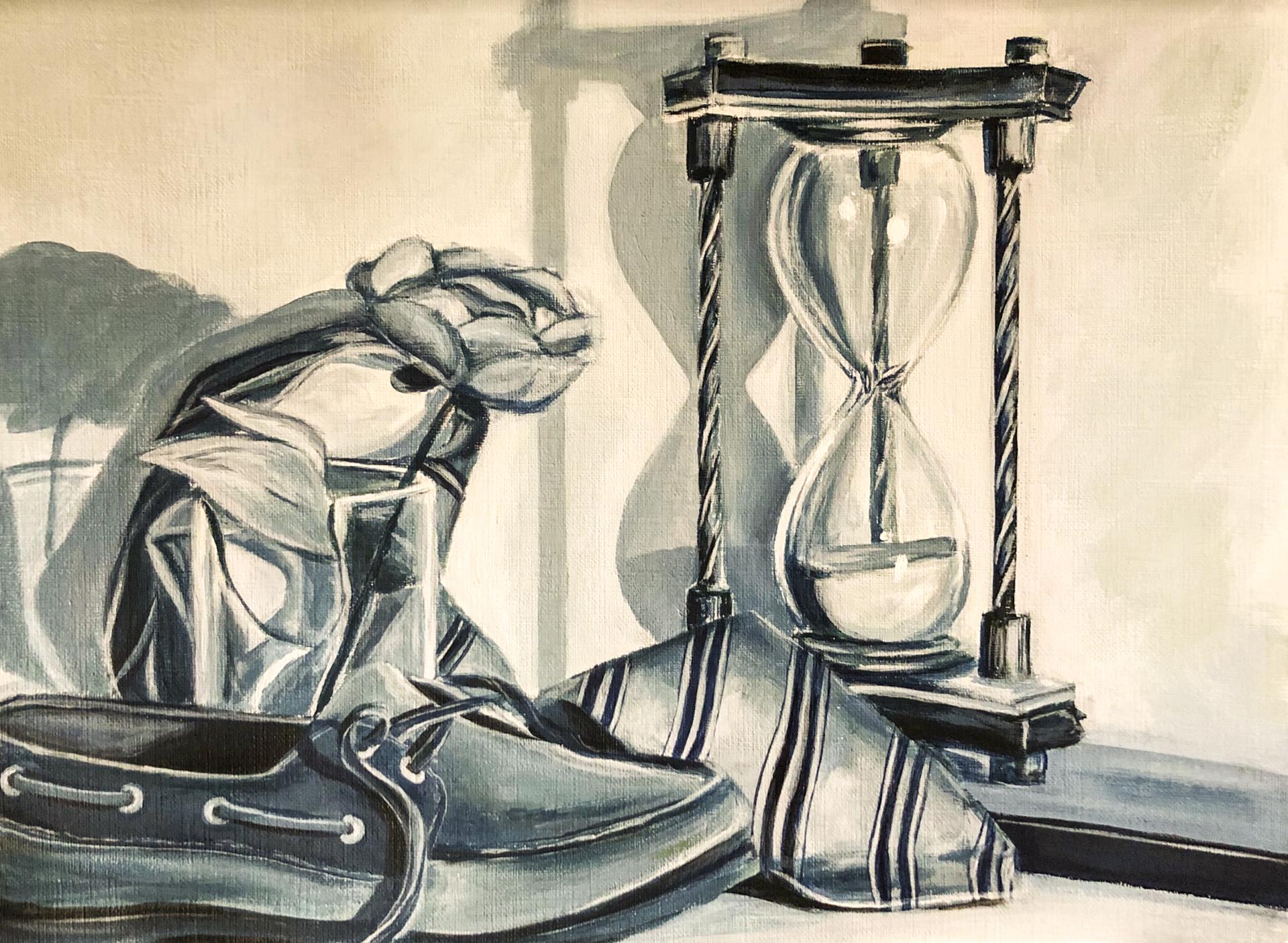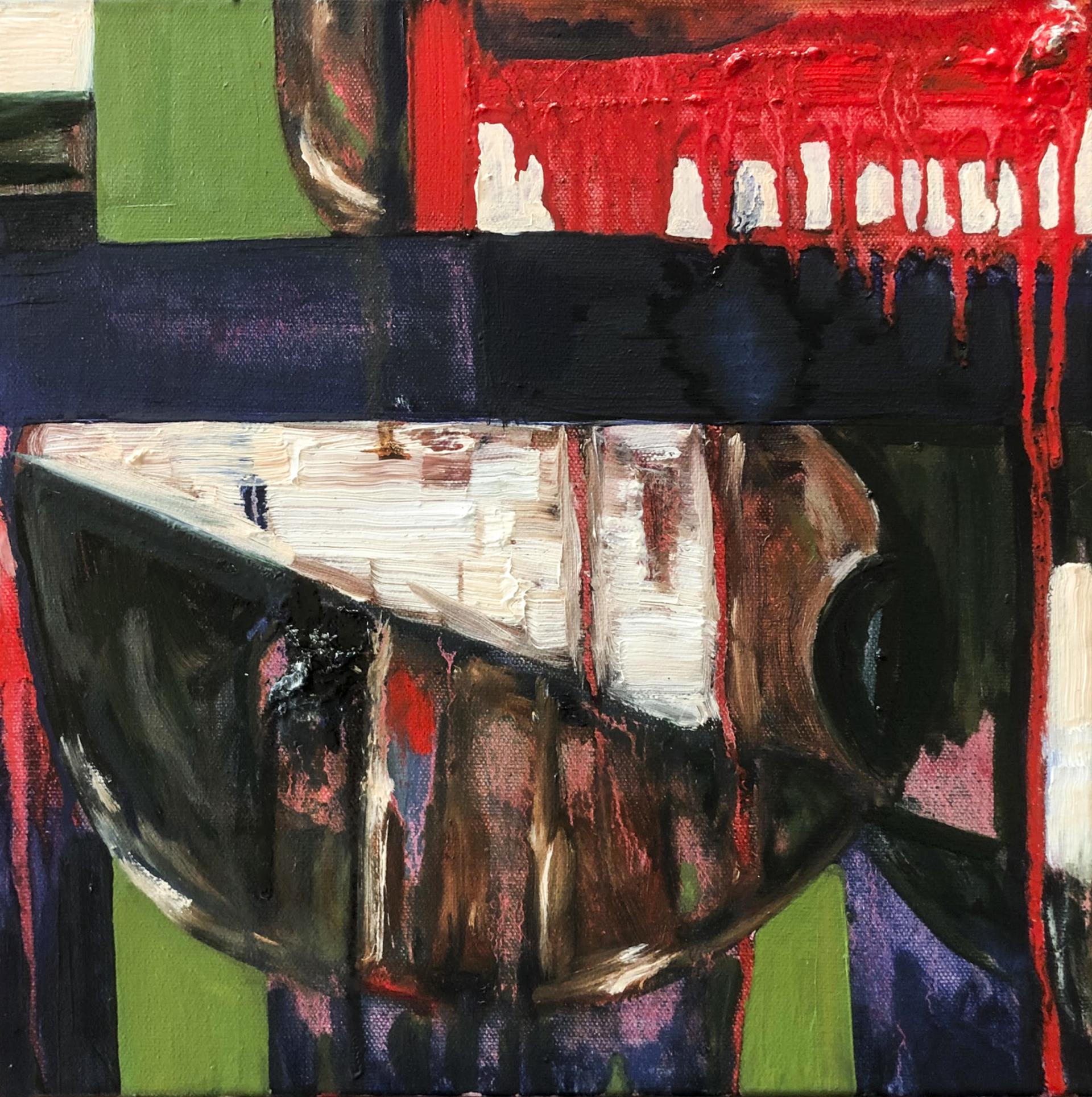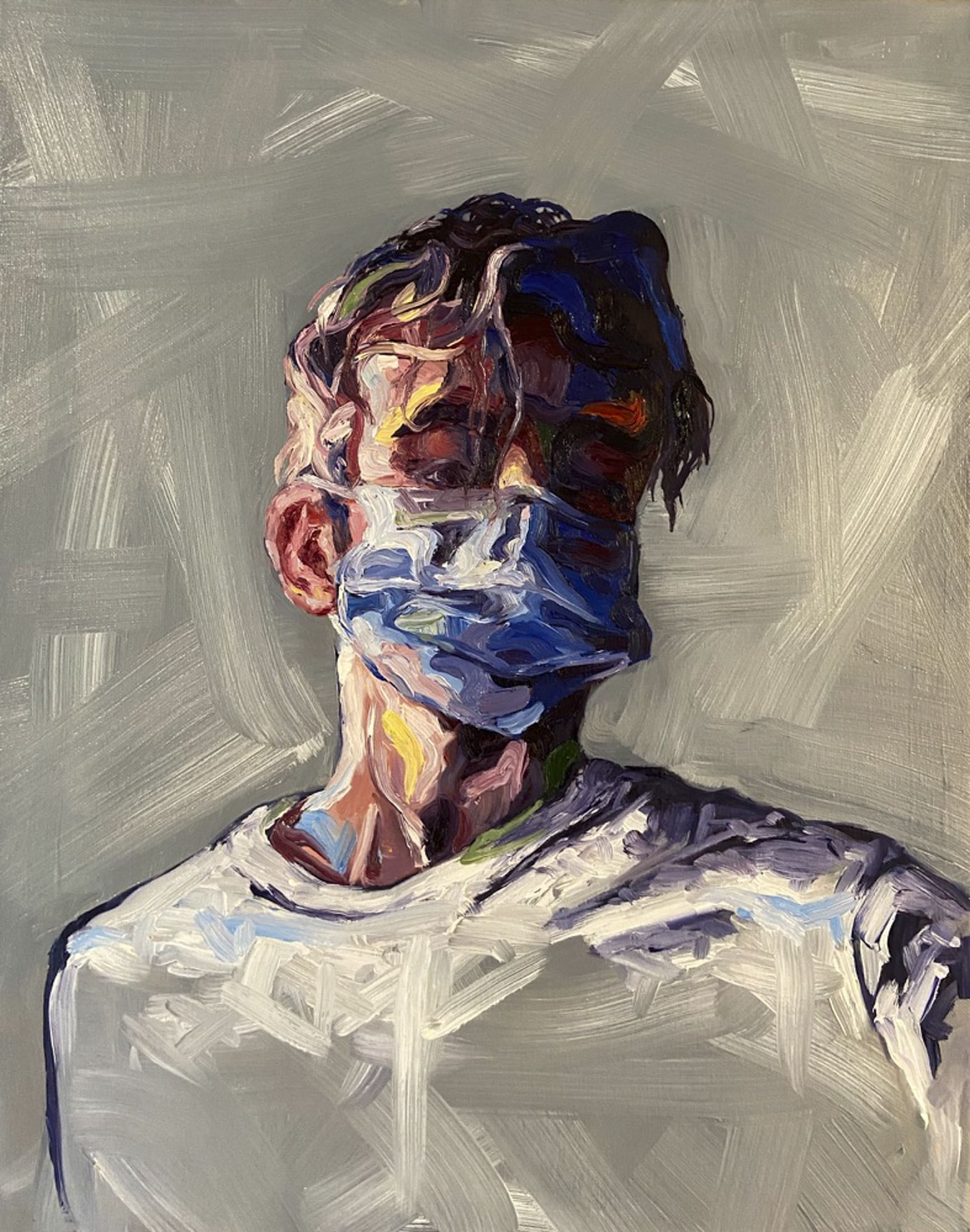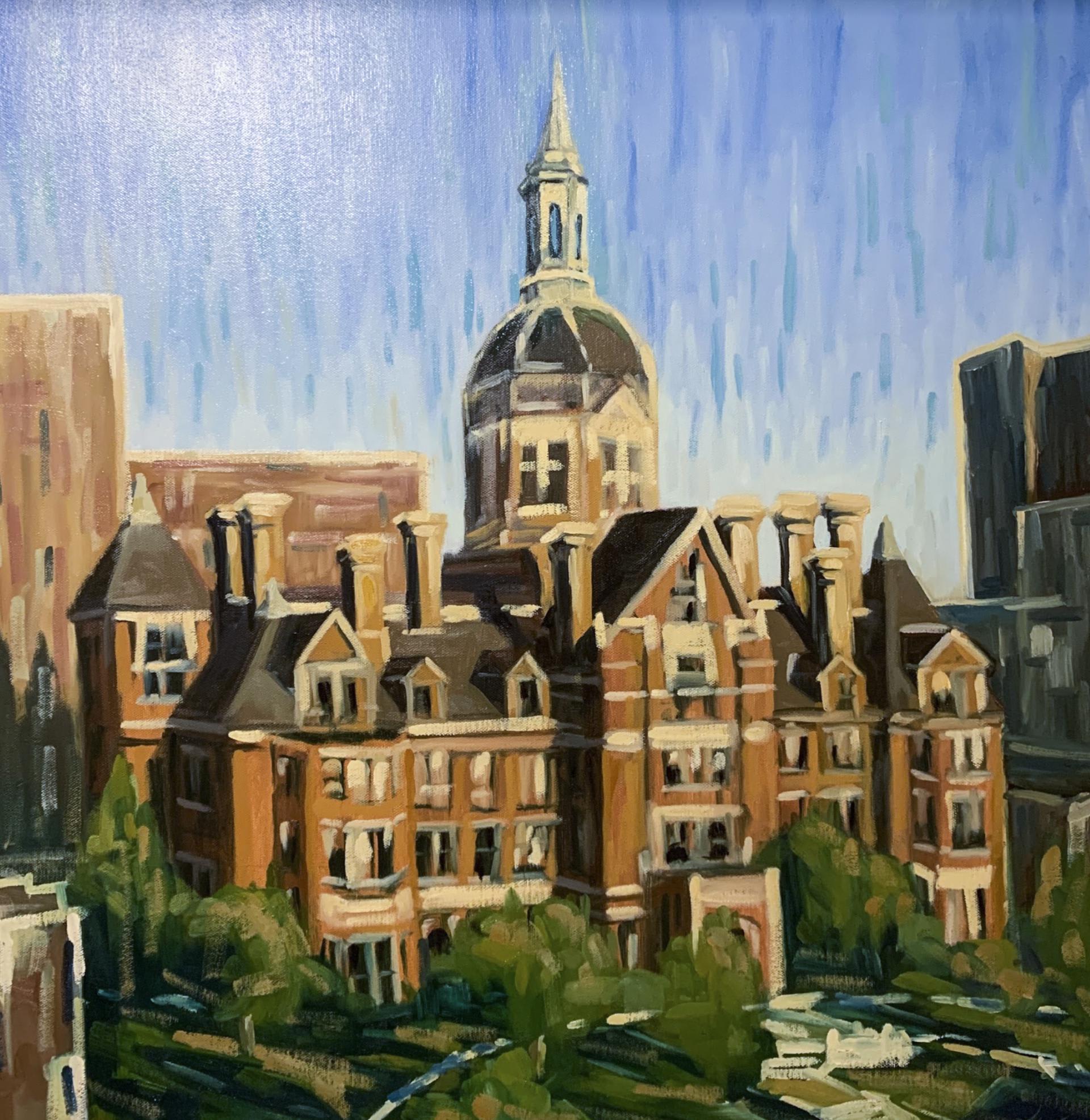 "We have really worked hard over the last few years to hire kid-centered educators," continued Mr. Heubeck. "And, it shows. I am so incredibly grateful for the professionals we have working at Gilman."

Beyond basic instruction in math, art, and science, teachers remain committed to integrating the Gilman Five — honor, integrity, respect, humility, and excellence — into their lessons. And, realizing that a school is so much more than academic courses, Gilman is placing emphasis on maintaining a sense of community through these socially-distant times. Recently, the Upper School — all 480+ students and faculty — crammed into a Zoom room to hear from Los Angeles Chargers wide receiver Darius Jennings '11, who talked about the foundation his Gilman education has provided to him, the reasons he chose to attend the University of Virginia, and what it is like to play in the business-first NFL.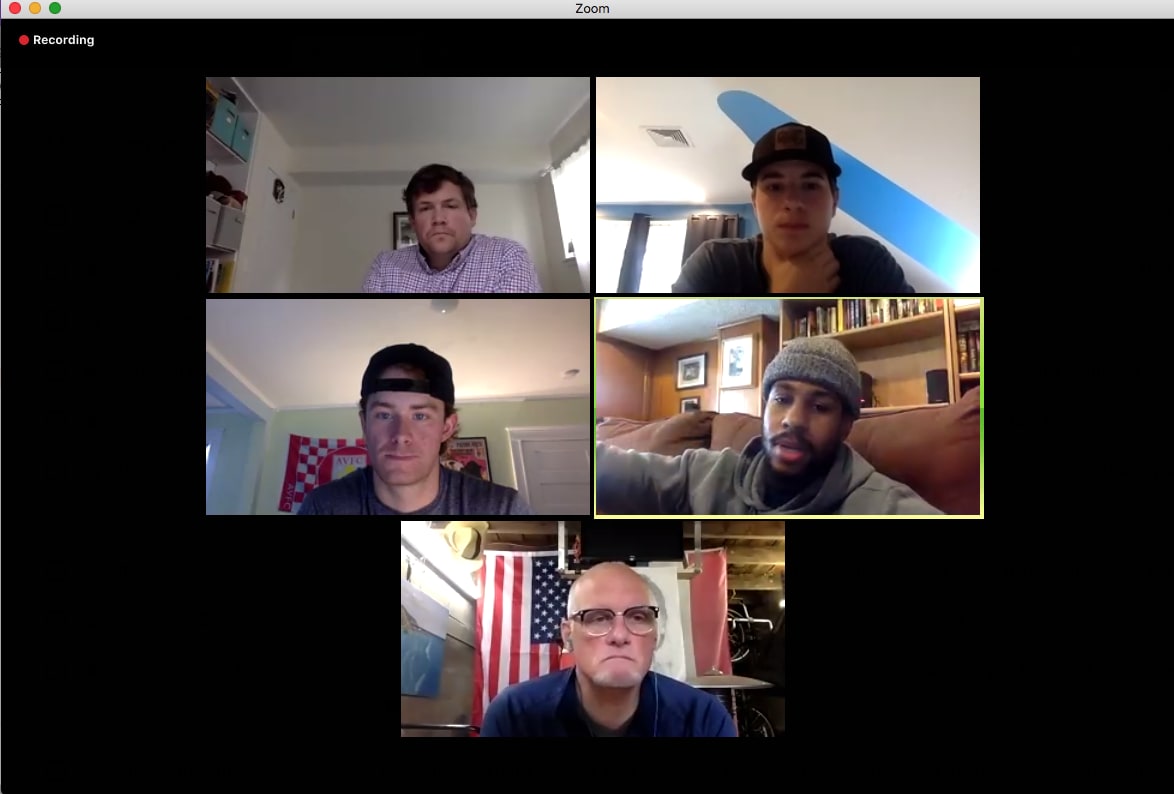 Jack Tortolani ՚20 (top right) and Jack Stuzin ՚20 (lower left) interview Los Angeles Chargers wide receiver Darius Jennings '11 (lower right) about what a Gilman education has brought to his life, with participation by Upper School Head Rob Heubeck (bottom center) and Dean of Student Life John Schmick ՚97 (top left).
NAVIGATING UNCERTAINTY
During uncertain times such as these, we may look to experts for guidance. The Gilman community is blessed with many talented alumni who have achieved success and amassed great knowledge in a diverse mix of fields. In order to share this expertise with you, we launched the virtual speaker series #TogetherGilman: Navigating Uncertainty. Each episode focuses on a specific industry and features a moderated conversation with members of the Gilman community who are experts in their field, followed by a viewer-led question Q&A session.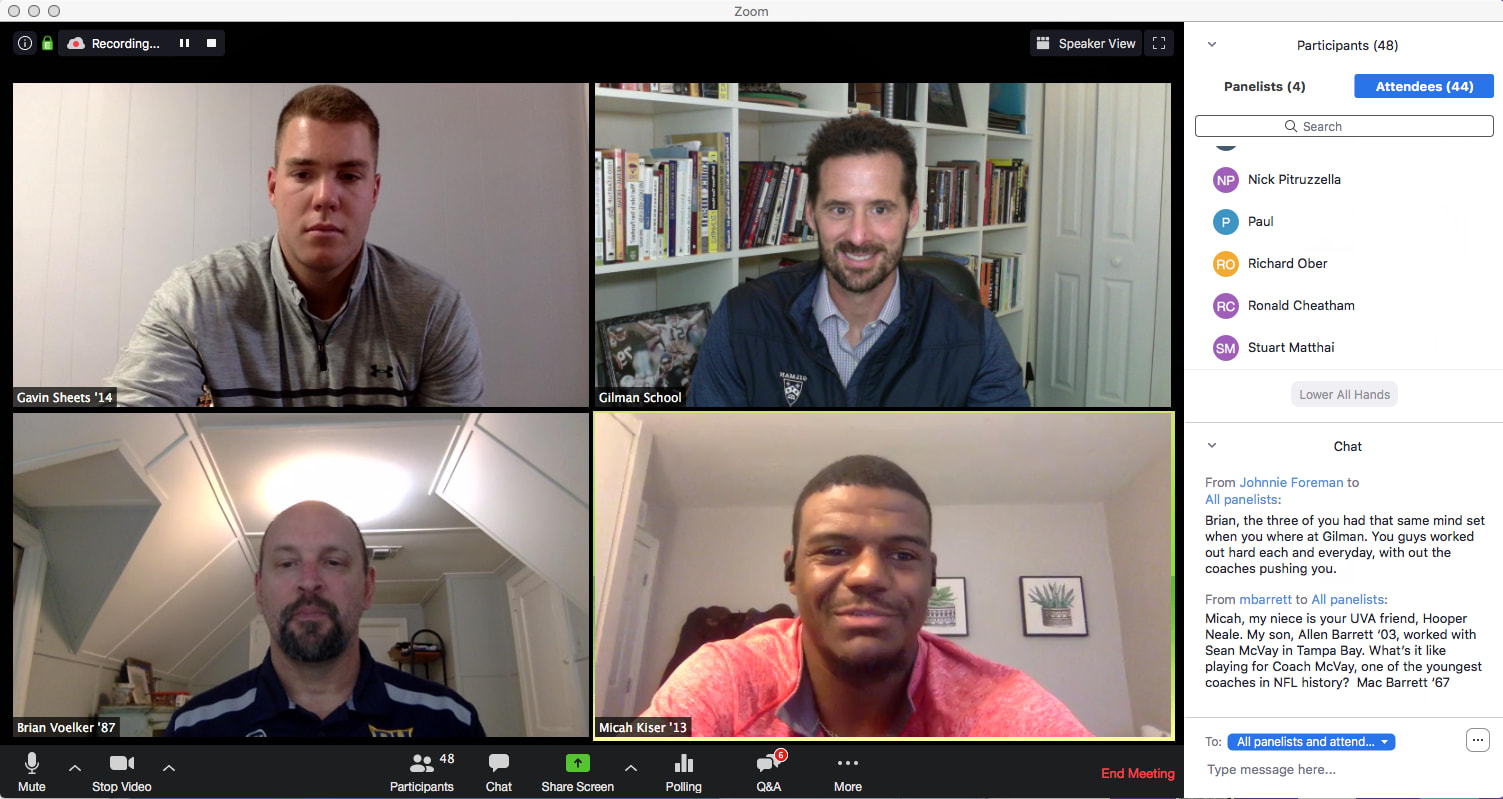 The first three episodes focused on health, finance, and athletics, respectively. Recordings of these conversations, as well as more information on the speakers can be found at gilman.edu/navigatinguncertainty.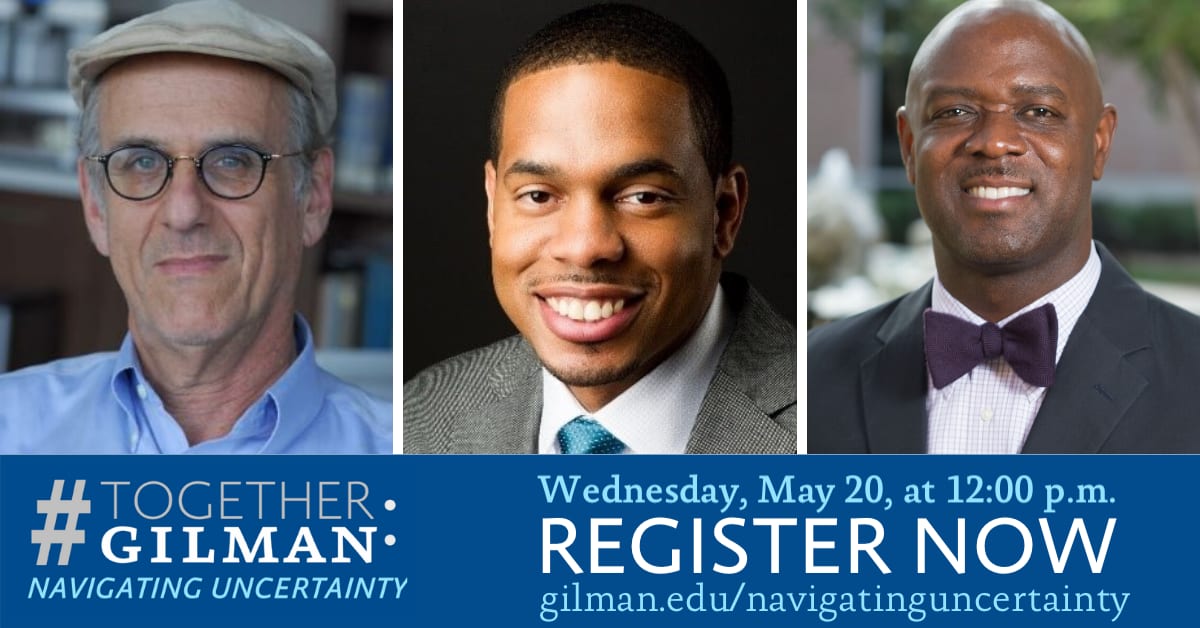 Next episode: "Education"
Wednesday, May 20 at 12:00 p.m.
University of Maryland Professor of Philosophy Charles Manekin ՚71, incoming St. Paul's School for Boys Interim Head of School Dr. Edward Trusty, Jr. ՚91, and 2U Vice President and General Manager Karlo Young ՚97, will discuss how the pandemic has affected educational institutions and prompted them to pivot in order to adapt to "the new normal."
ALUMNI ON THE FRONT LINES
The current pandemic has produced loss and generated fear, but it has also provided a wonderful opportunity for willing and able individuals to rise to the occasion and help their fellow man. We are so proud to recognize the following alumni, and the many others not mentioned, who have answered this call, in ways both large and small, to help ensure that we all get through this together.
Dr. Ethan Weiss '87, a San Francisco-base cardiologist, "heeded the dog whistle" and boarded a plane bound for COVID-19-stricken New York on April 25. He, and other Bay Area medical professionals, served on the ground as attending physicians in a COVID ICU. Read his first-person account of this remarkable story.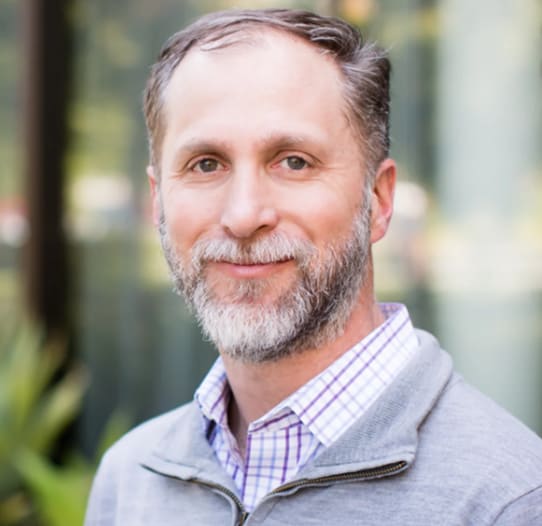 Former Assistant U.S. Attorney for the District of Maryland and Founder of the Whistleblower Law Collaborative Bob Thomas '76 spoke with Boston's WGBH about the rise of scams related to the pandemic's stimulus payments and unemployment claims. Listen to the full interview, and learn more at whistleblowerllc.com.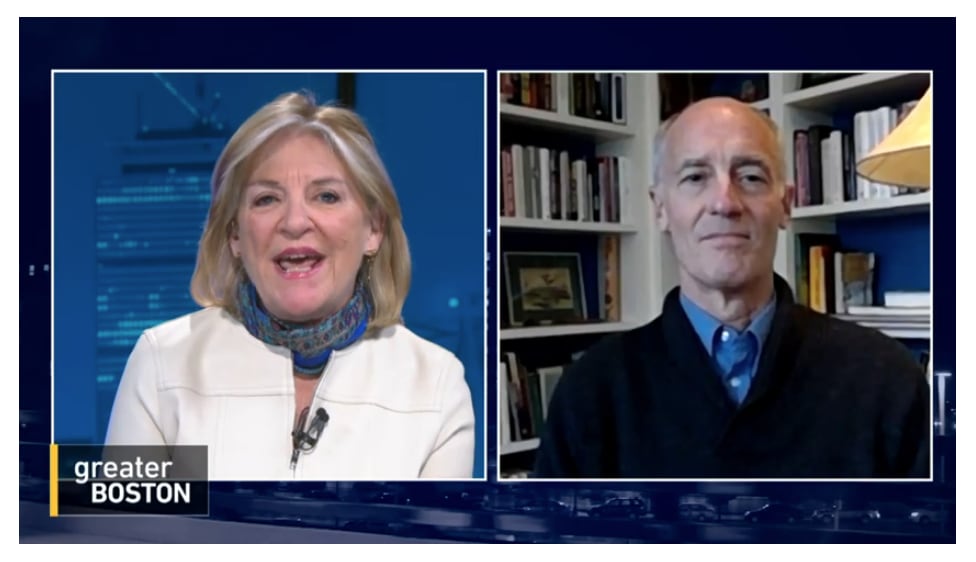 Singleton Mathews '02 is a Battle Captain for the National Guard, which is delivering food to civilians at local soup kitchens and schools and establishing medical testing sites for COVID-19 in Maryland. As of the Guard's activation on March 12, Capt. Matthews receives requests for military assistance and is in charge of coordinating with units to determine which soldiers are best-equipped to help and subsequently plans missions.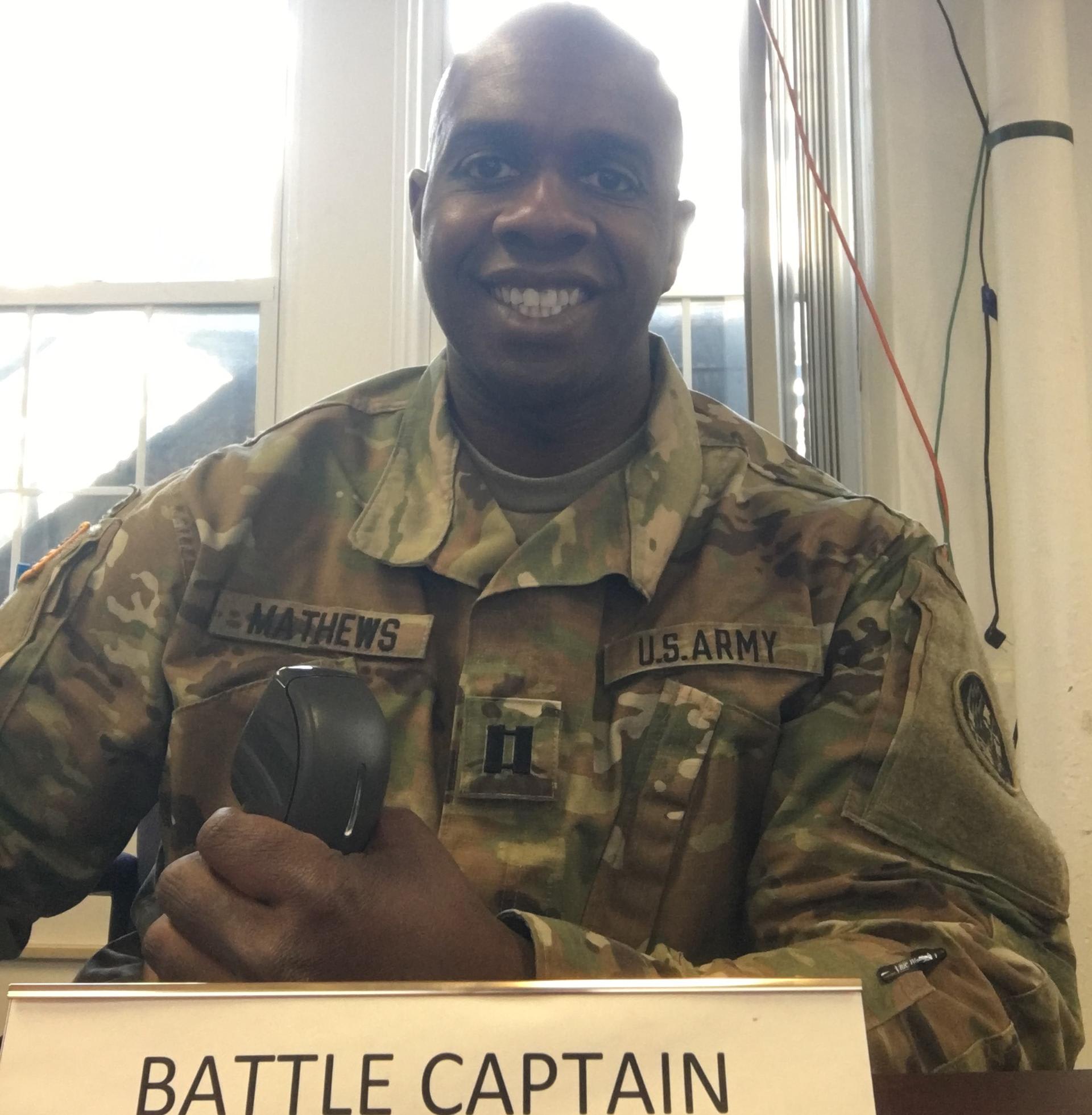 Classmates R. Adams Cowley '10 and Jay Brooks '10, launched Feed the Fight MD, which is collecting donations to purchase meals from local restaurants and provide them free-of-charge to healthcare heroes on the front lines. Learn more and support their effort on their Facebook page. They also partnered with Brandon Copeland '09, whose Beyond the Basics Foundation is assisting with food deliveries.

Parker Knott '16 organized a community drive-by parade to show our collective gratitude for the brave and tireless healthcare workers at Johns Hopkins Hospital on Thursday, May 7. Participants were "loud and visible," beeped horns, held posters, waved, applauded, and played music! See photos from the event on Instagram @HospitalHeroes410.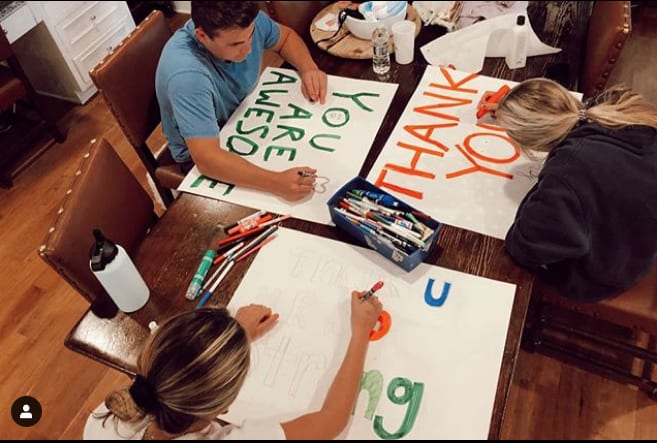 Andrew Todd '02 lives in Tokyo and volunteers as a software engineer with Safecast, a non-profit founded after the 2011 Fukushima earthquake and nuclear disaster to help collect and share radiation and environmental data. The group has turned its attention to COVID-19 and created a tool to help people report their experiences with testing. Learn more at Safecast.org/covid19.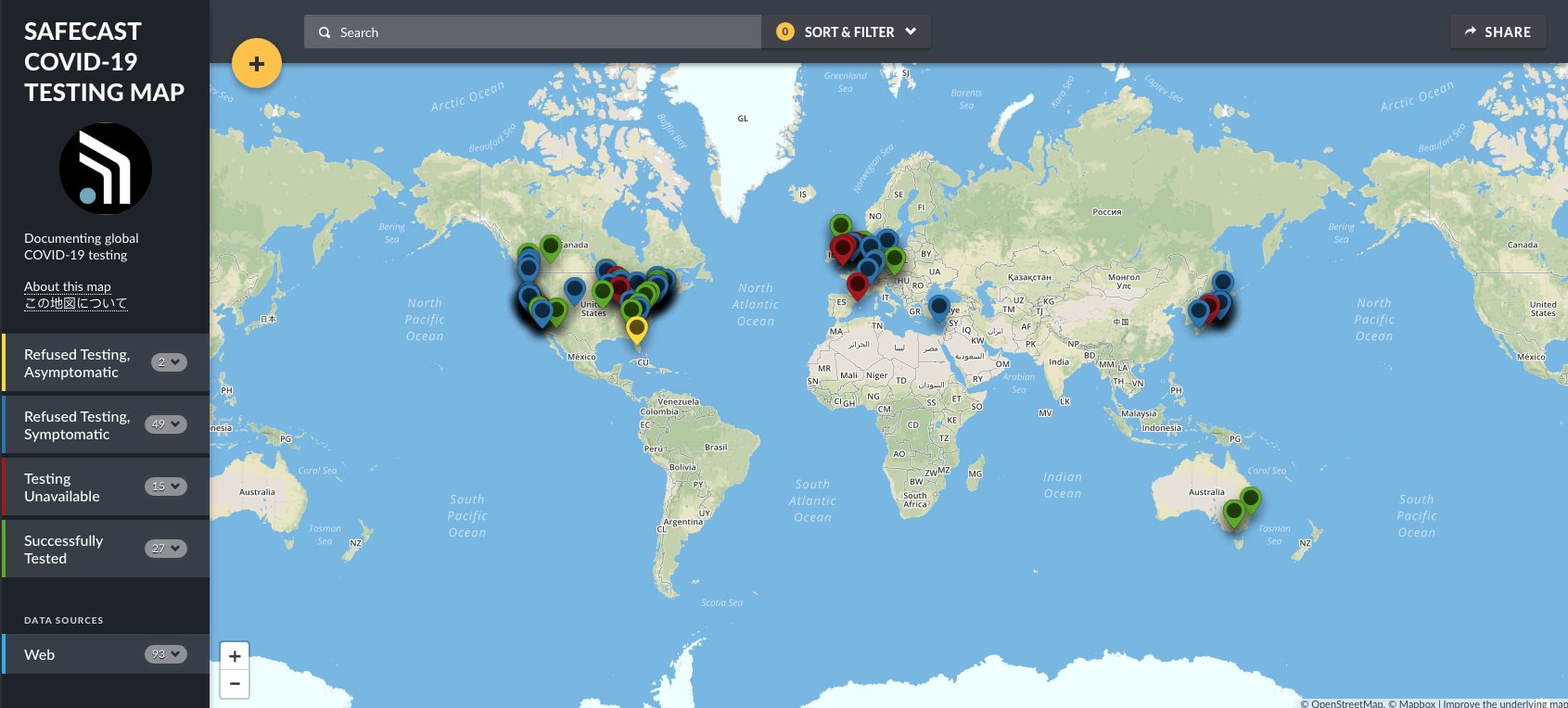 Colt Miller '10 and his colleagues at connectRN created a software platform that deploys nurses to care facilities. They've partnered with over 100 healthcare facilities supporting thousands of patient beds. The platform now has more than 1,000 RNs, LPNs, and GNAs licensed and credentialed in Maryland who are ready and willing to care for those in need. The tool also provides daily COVID-19 screening, tracking, and education information. Visit connectRN.com to learn more.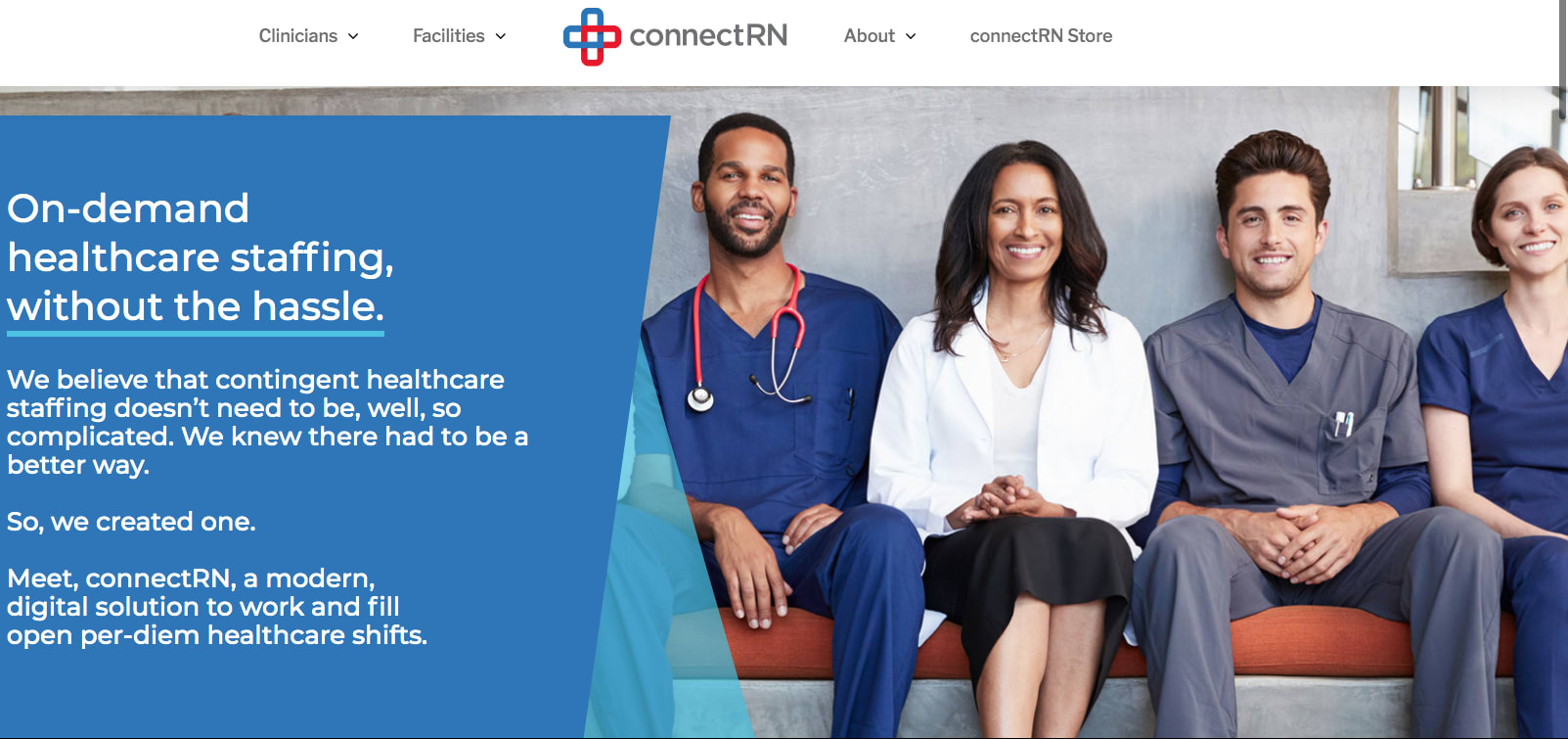 Hoby Buppert '91 at Preppy Pimp is producing a line of stylish face masks featuring their customary bold prints and made from a hypoallergenic moisture-wicking finish that keeps the face dry, cool, and comfortable. For every mask purchased, a second mask is sent at no charge with the intention that it be donated to someone in the community in need of face protection. Learn more.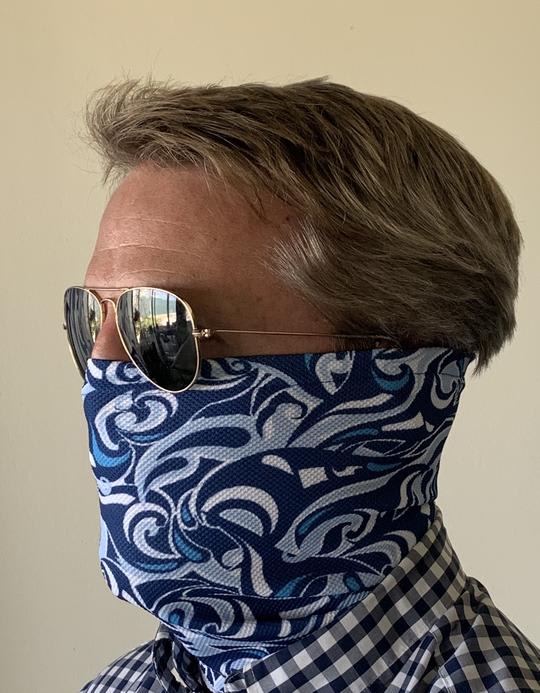 In light of their tour being canceled, Scott Bartlett '96 and his Saving Abel bandmates held a Q&A with fans on Facebook live. Listen to that conversation and tune in at 20:20 to hear about Scott's favorite foods on the road. And, check out their new merchandise store at SavingAbelMerch.com.

IN MEMORIAM: BARBARA GUNN HAWKS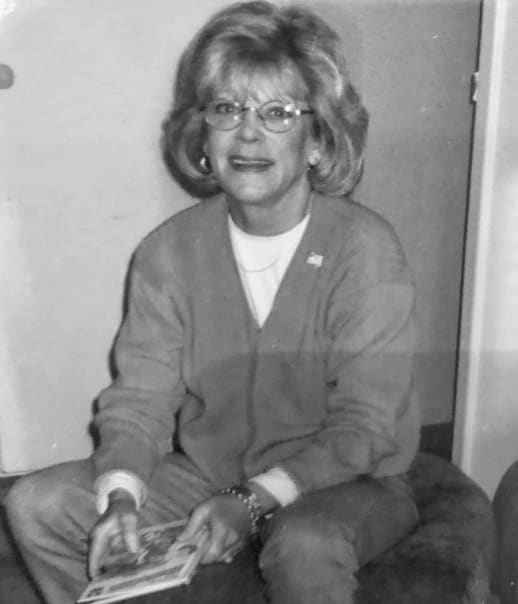 Longtime administrative assistant to several Gilman Headmasters, Barbara Hawks passed away on May 2, 2020. Mrs. Hawks worked at Gilman for 22 years under the administrations of Messers Finney and Montgomery and, as former Assistant Headmaster Bill Greene wrote in a Facebook post, was "the mom away from home for so many Gilman students." Mrs. Hawks is survived by three daughters, Ellen Hawks Kone, Lisa Hawks, and Katie Hawks; a sister, Susan Wyatt-Carter; and five grandchildren. Read the full obituary.
FROM THE ARCHIVE: SURVIVING AN EPIDEMIC
This is not Gilman's first time navigating a health crisis. Read this blog post courtesy of Archivist Johanna Schein that details Gilman's open air school and its response to the 1916 polio and 1919 influenza epidemics.