FROM ROLAND AVENUE
This is the third time I've written this piece. But, it's the first time I've done so from home with two dogs snoring at my feet. The coronavirus (COVID-19) outbreak has forced incredible changes on all of us, and, I suspect, everyone is still adjusting to a new routine. As many challenges as I face attempting to work from home (e.g. unreliable wi-fi and no free lunch), they pale in comparison to those faced by individuals whose health, family, and/or livelihoods have been jeopardized by the pandemic. And, I would be naive to think that members of the Gilman community have been immune.
I want each and every one of you to know that we are here for you, that we care deeply about your safety and well-being, and that we want to do anything we can to help. If you or a Gilman alumnus you know is making noteworthy efforts to fight this epidemic and/or to support your/his community, please email me. I would love to share these stories! As I have said repeatedly in this space, the Gilman community is strong and will rally around its own. Together, we will get through this.
Read on for more about how Gilman is responding to the pandemic and how several alumni are working to combat COVID-19 and adjust to life in the "new normal" during these challenging and uncertain times.
Be well, be safe, and be in touch!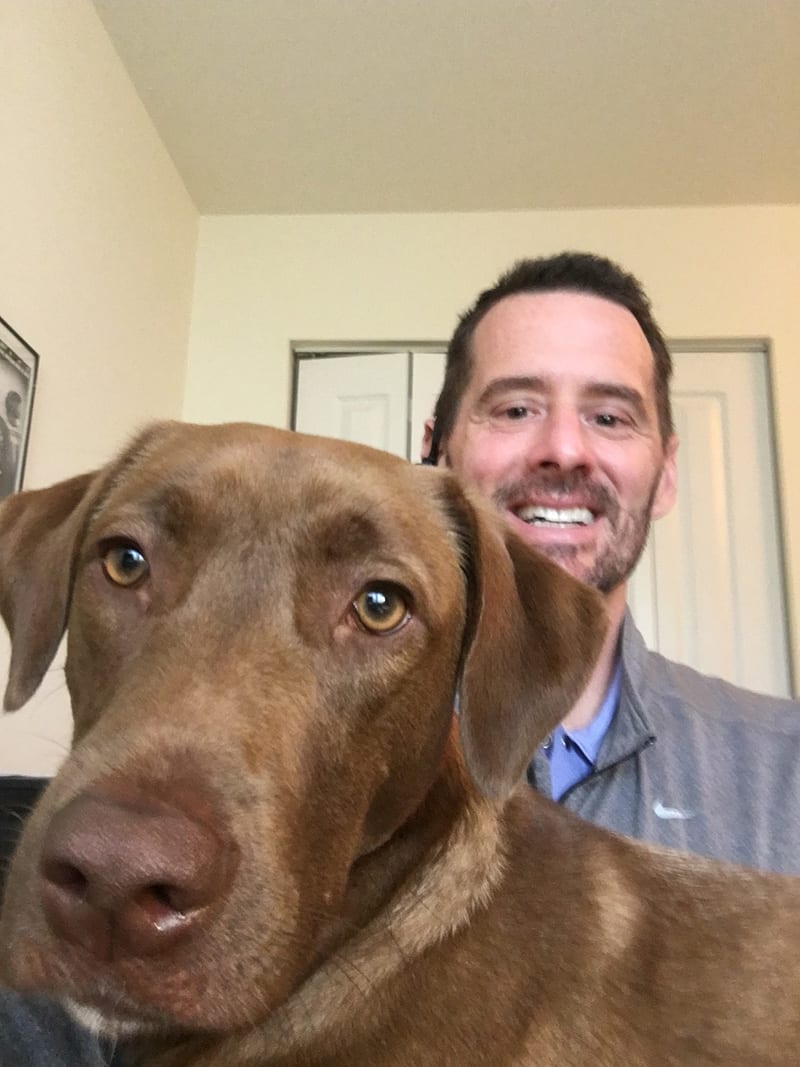 Hard at work with co-worker Coop, a
1 1/2-year-old Labrador Retriever mix.

Nathaniel Badder '94
Director of Alumni Relations & Outreach
GILMAN BEING GILMAN…FROM A SAFE DISTANCE
Gilman's response to COVID-19 has been swift and comprehensive. As early as late January, the School's leadership began coronavirus-related communications with our community. We are currently following a previously-established pandemic plan and actively working with local health officials. Additional details on the School's response to the pandemic can be found at gilman.edu/coronavirus.

This pandemic has unquestionably and significantly impacted the School's basic functions. Through at least April 24, all students are participating in distance learning, and major events, including Alumni Weekend, have been postponed. But, thanks to incredible efforts by the School's leadership, IT staff, and outstanding faculty and students, the Gilman school day has not come to a screeching halt! Far from it, in fact. Classes have continued, business meetings have carried on, and scenarios for how the remainder of the school year will play out have been discussed.
As additional details become available, we will be glad to share them with you.
ON THE PANDEMIC'S FRONT LINES AND BEYOND
"Doing our best in unprecedented/uncharted territories! Gilman training and ethos are with me every step of the way!"
- Dr. Jeremy Pollock, University of Maryland Medical System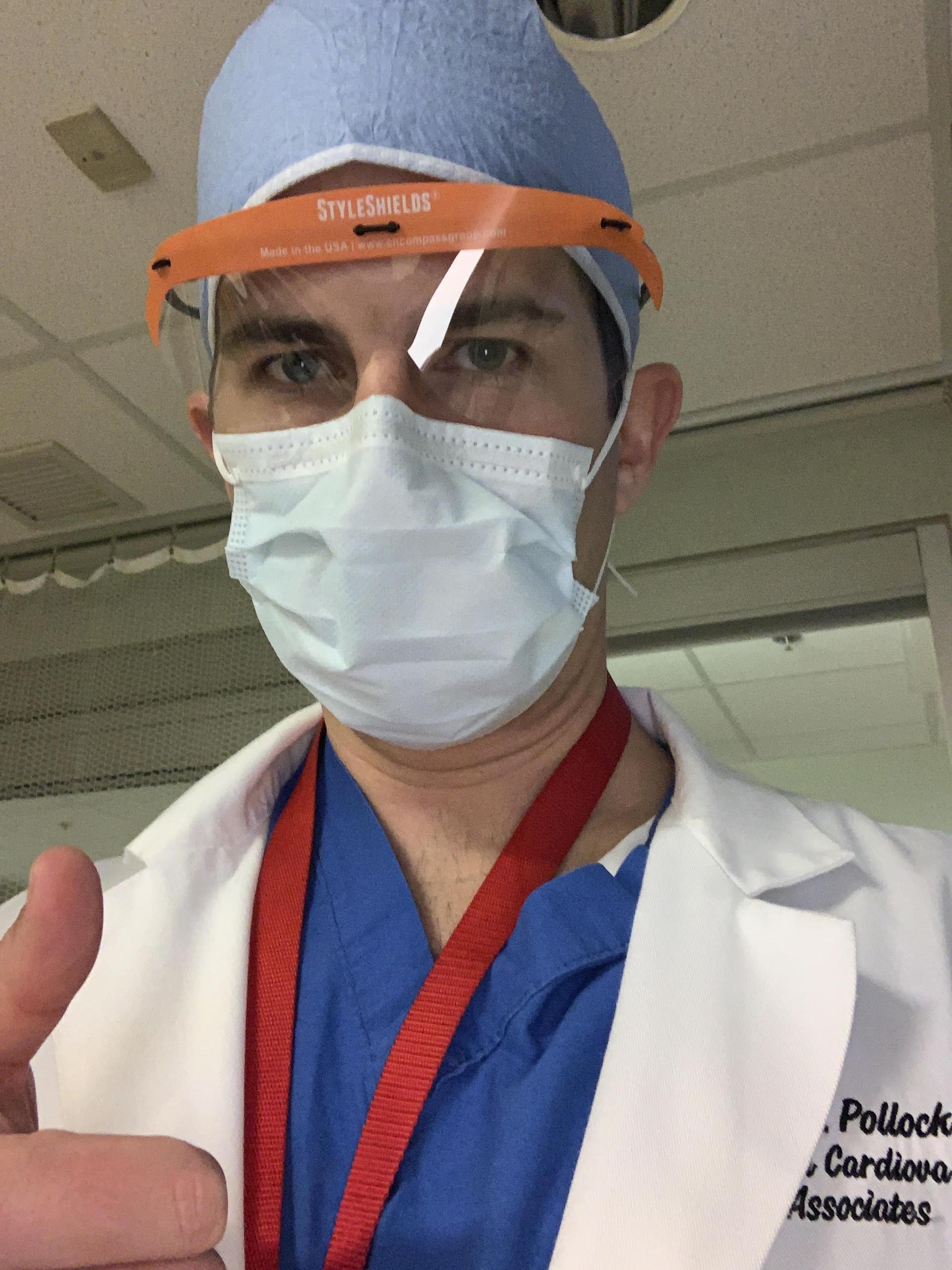 Dr. Jeremy Pollock '03 gave the thumbs up as he prepares for the challenges ahead on the front lines combating the coronavirus.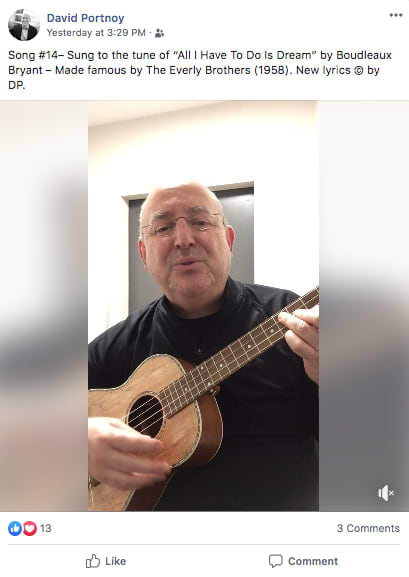 David Portnoy '79 continues to entertain and uplift the spirits of friends daily with re-written lyrics to classic songs that he performs and shares on Facebook.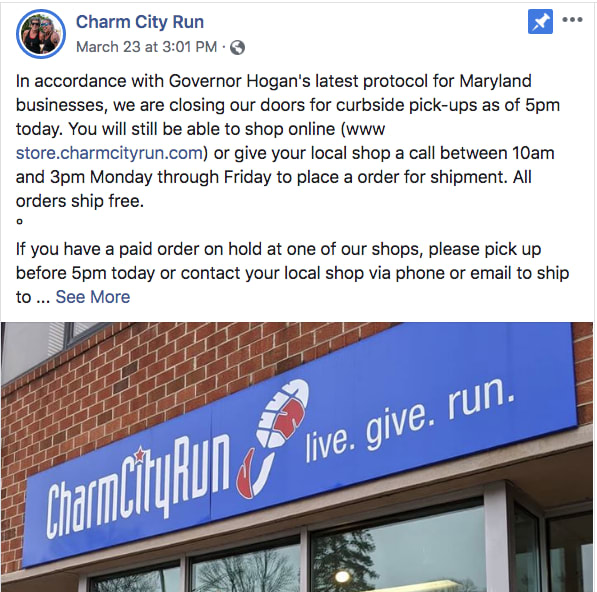 Following Maryland Gov. Larry Hogan's pronouncements, Josh Levinson '89 shifted his Charm City Run stores from full service to curbside service and, finally, to online service only.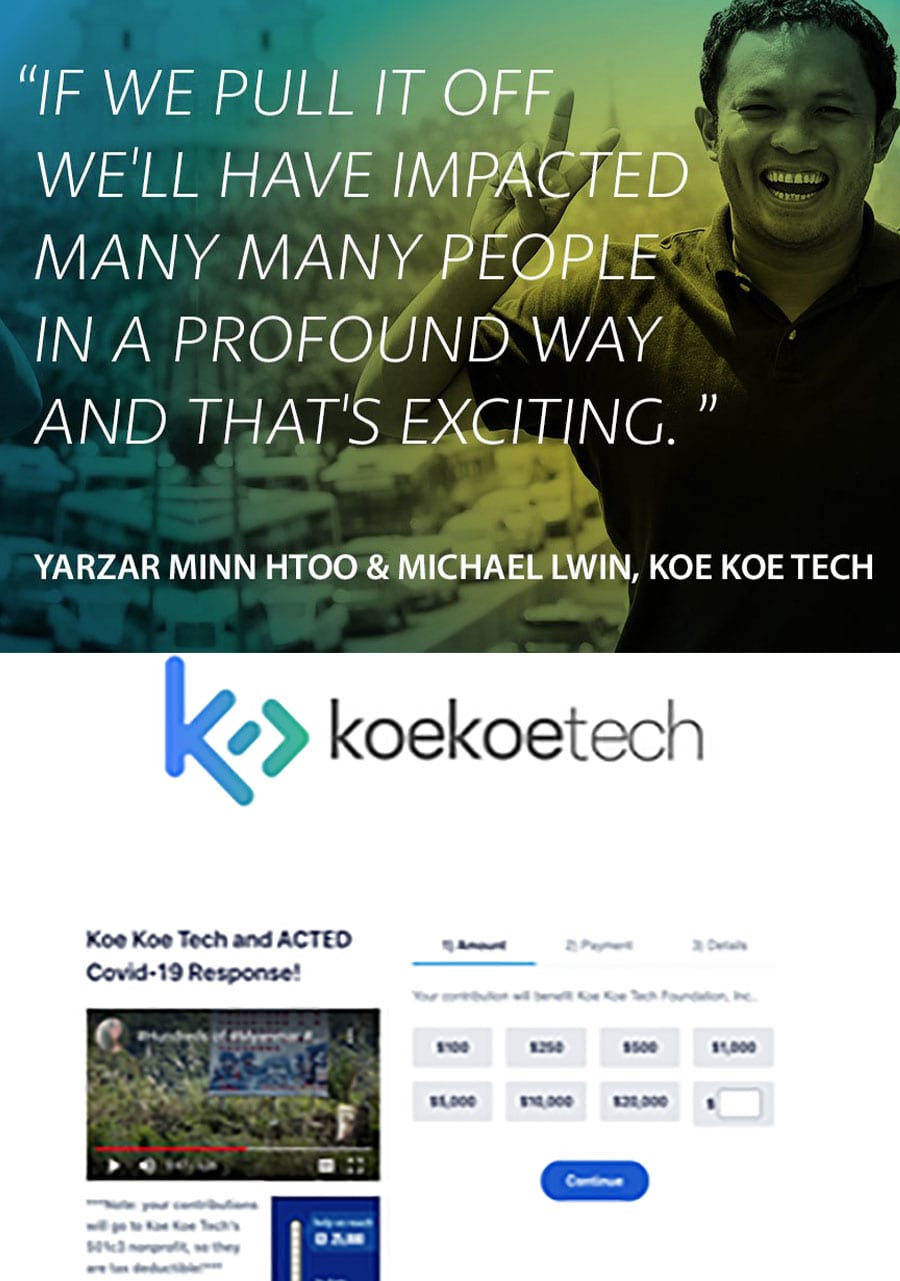 Mike Lwin '01 and his company, Koe Koe Tech, teamed up with INGO ACTED to provide resources, such as risk communication and hygiene and sanitation kit distribution, to threatened families in Myanmar. Learn more.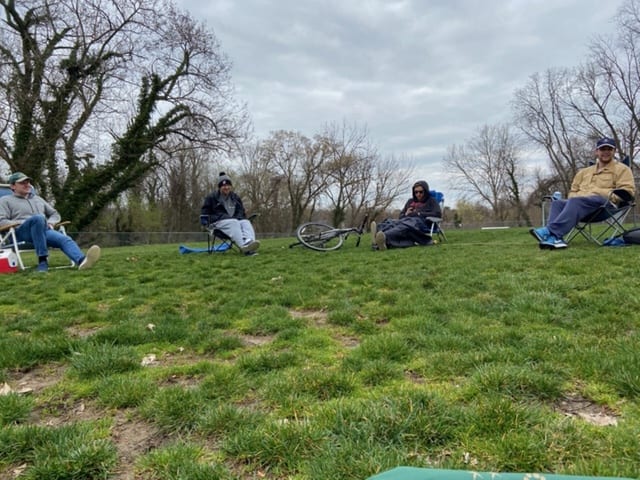 Jake Waxter '15 captured his classmates Hudson Waters, Zach Cohen, Peter McIntyre, and Andy Matthews as they reconnected at a safe distance on Gilman's Tower Field.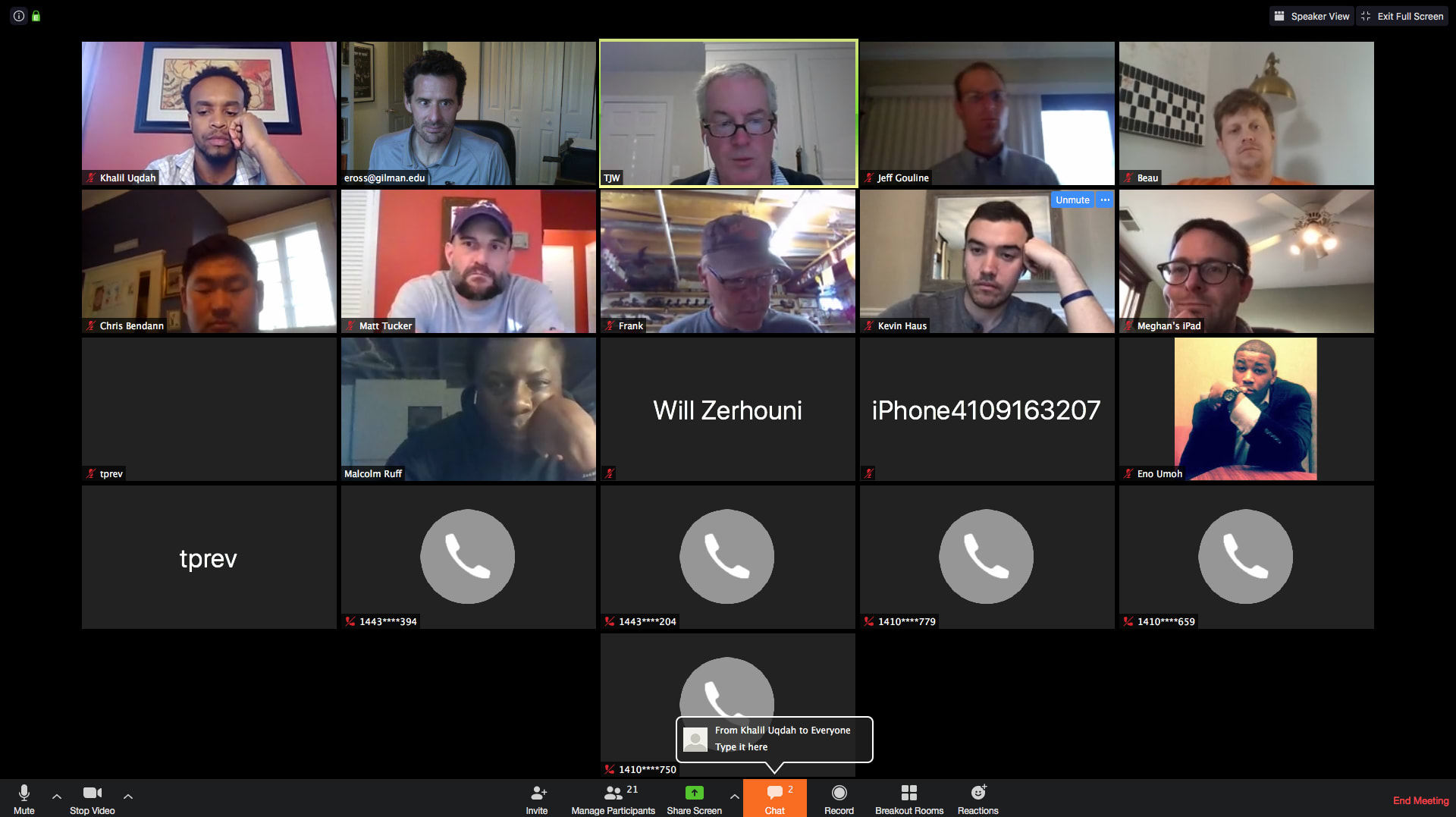 Members of Gilman's Alumni Association Board of Governors gathered for their March 26 meeting on Zoom to discuss the impact of the coronavirus, potential members for 2020-2021, and updates from subcommittees.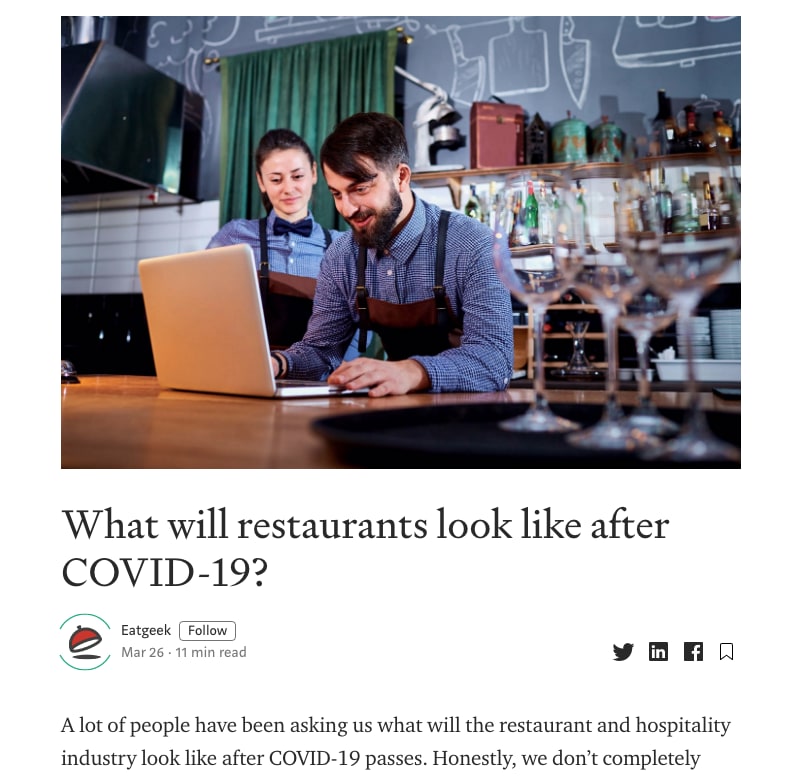 Thanks in part to the growth curves he learned in math class with teacher Dallas Jacobs, Eatgeek CEO Collin Wallace '02 got ahead of the outbreak in San Francisco and published these recommendations for restaurants struggling during the pandemic.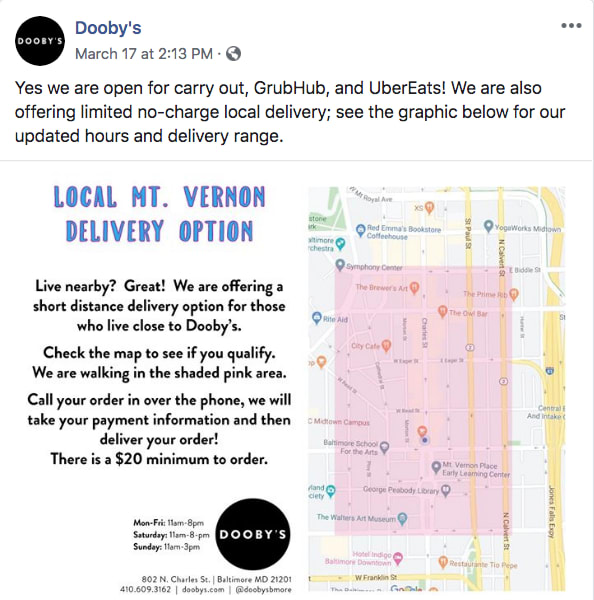 Restauranteurs like Phil Han '04 (Dooby's, Noona's, etc.), have shifted to a marketplace approach, selling groceries, such as milk and meat, in place of or in addition to their normal fare and creating do-it-yourself meal and cocktail kits for customers. Some restaurants have reduced offerings to take-out and delivery only, or closed their doors altogether.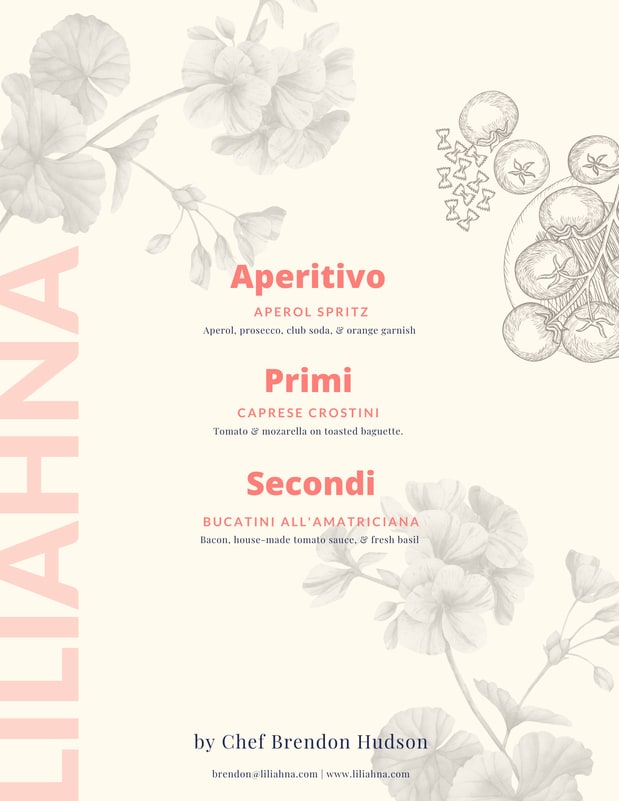 Other alumni in the food services industry, like Brendon Hudson '12, chef and creative force behind the luxury catering business, Liliahna, created online classes to share expertise and recipes.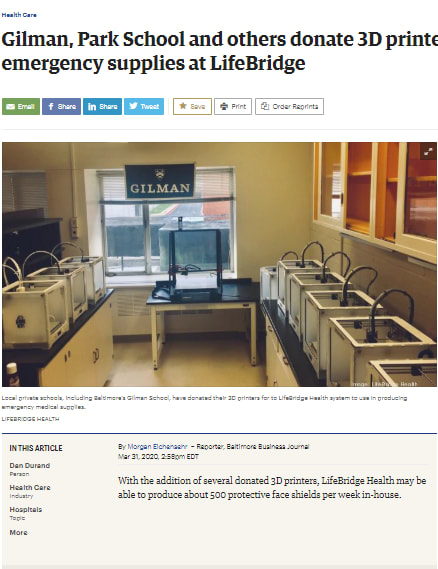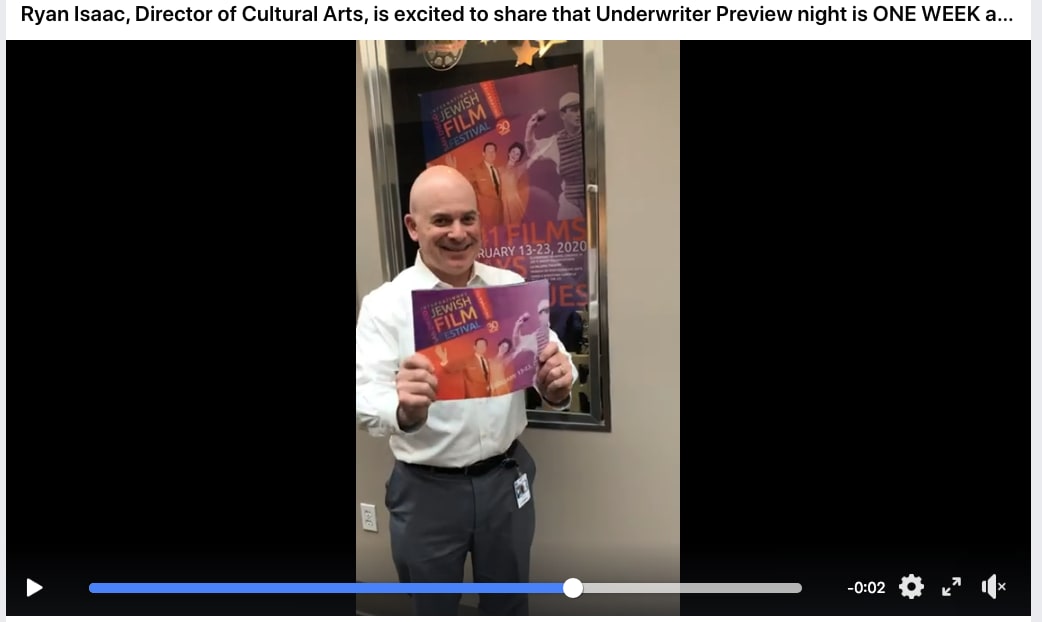 Ryan Isaac '94, director of cultural arts at the Lawrence Family Jewish Community Center in La Jolla, CA, moved a series of previously-scheduled talks with authors, composers, filmmakers, and other creatives online, including a talk with Tiffany Shlain whose book "24/6" advocates unplugging from screens one day a week.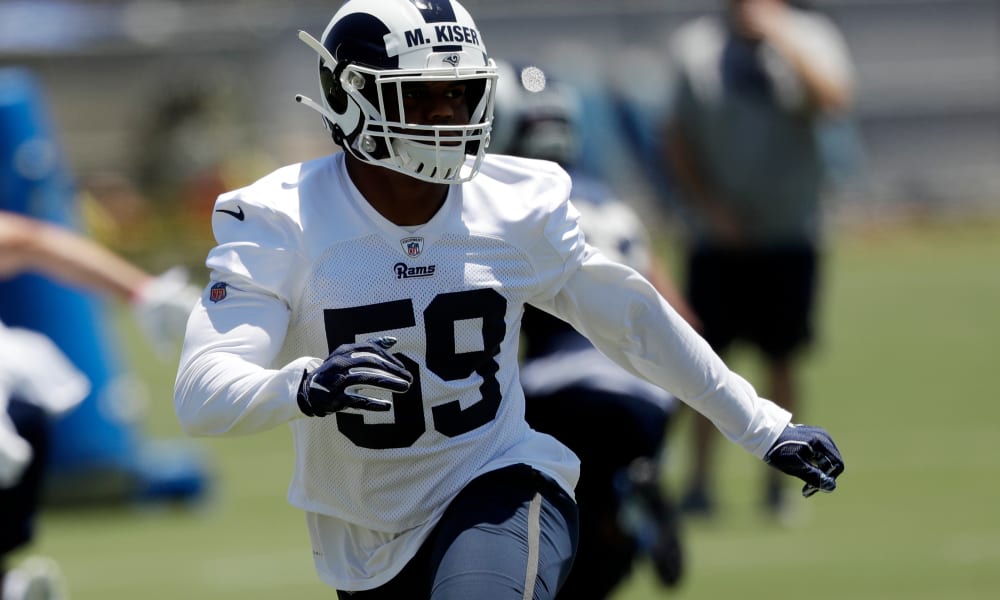 In an effort to capture and share so much of the good that remains in our lives and in our Gilman community, we encourage you to visit gilman.edu/togethergilman and to share your photos on social media.
We are #TogetherGilman!