FROM ROLAND AVENUE
The past few months have been exhausting. A global pandemic, an intense and divisive national election, and emotional conversations about race and belonging, have been competing for top-billing in our already limited attention spans. News has come fast and furiously with each headline seemingly more "breaking" than the last. It's altogether overwhelming.

When I need a break from the noise, I throw in my Airpods, leash up my dogs, and head out for a walk. I truly love the trees this time of year. And, though they, too, seem confused by 2020 — some boast brilliant red and orange leaves of fall, some have resisted the seasonal change and hold onto their spring greenery, and some have lost their leaves altogether as if bracing for winter — they give me a sense of peace and comfort, a colorful reminder that the world is still spinning, the sun will rise again tomorrow, and that brighter days are ahead!

So, wherever you are and whatever you are doing, I hope that you can find moments to step back and decompress. And, if you need some entertainment when you do, check out the new Gilman podcast described below. Read on for more about this effort, as well as recent virtual alumni receptions, the Gilman-McDonogh football rivalry, the long ties between Gilman and Princeton, a milestone anniversary for the Lower School, and more!
Until next time, stay safe and be well,

Nathaniel Badder '94
Director of Alumni Relations & Outreach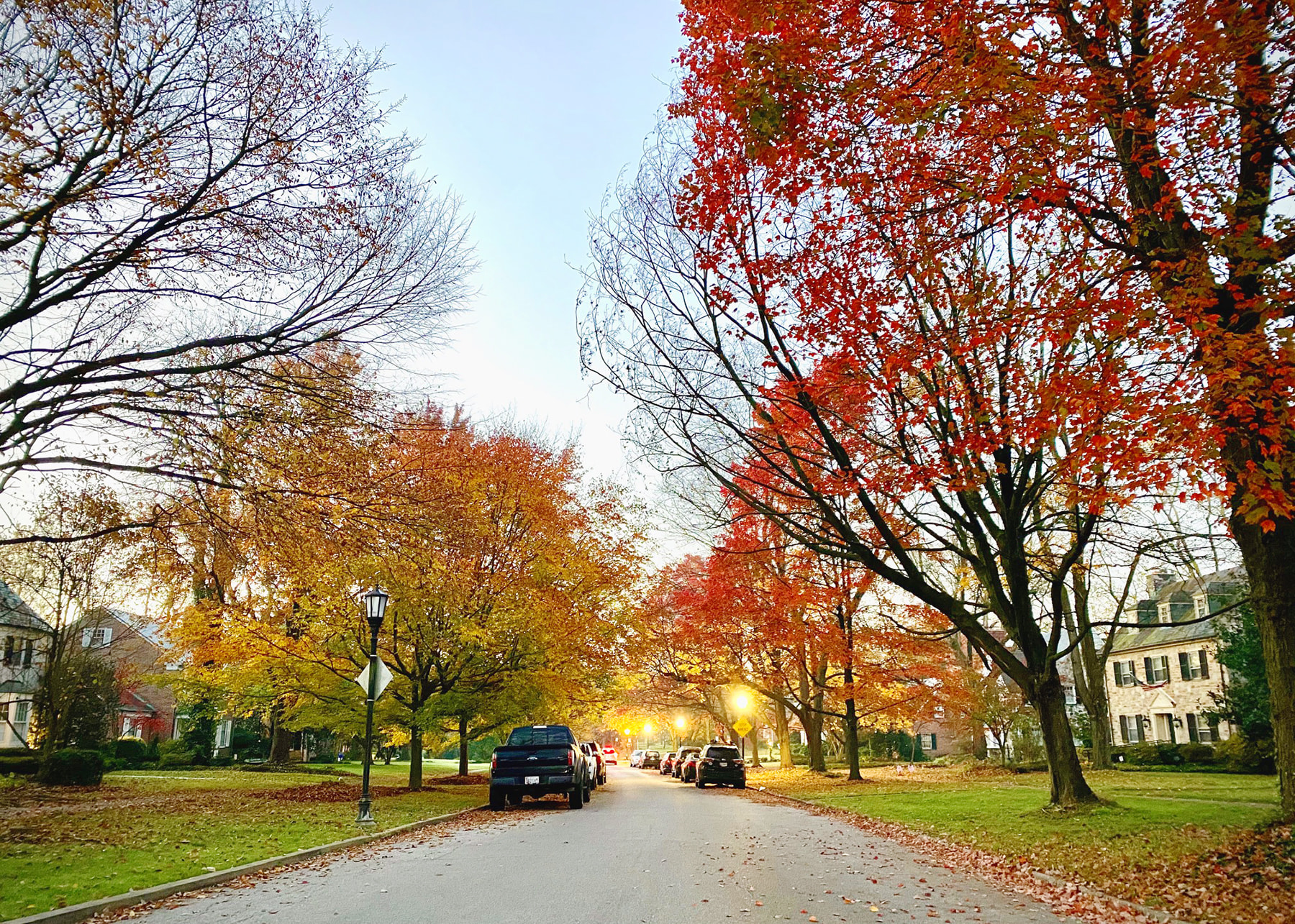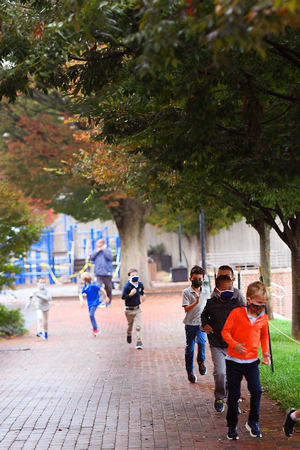 Few industries have influenced our global community more in the past two decades than social media. Although social media has connected us in ways few could have imagined, this connection has consequences.

"The Social Dilemma" is a new film that blends documentary investigation and narrative drama to disrupt the disruptors, unveiling the hidden machinations behind everyone's favorite social media and search platforms and revealing how social media is reprogramming civilization with tech experts sounding the alarm on their own creations.
Join members of the Gilman community for a virtual screening* of "The Social Dilemma" on Wednesday, November 18, at 7:00 p.m. EST.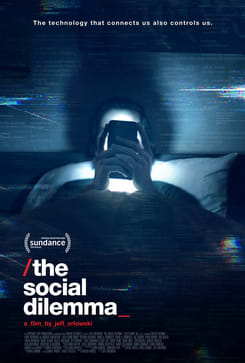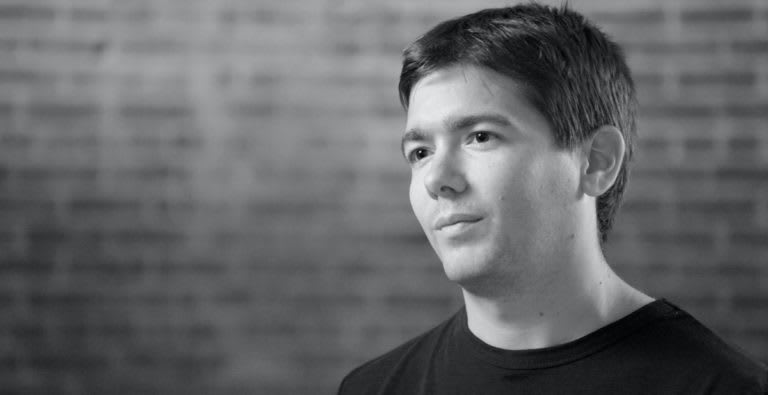 And, join Jeff Seibert '04, founder of Digits and former senior director of product at Twitter, who is featured in the film, for a virtual conversation about making the movie, the issues at the heart of its plot, and possible long-term solutions on Friday, November 20, at 1:30 p.m. EST.
*Can't make the screening? If you have a Netflix account, you can watch the film on your own at any time.
A (NEW) PATH TO FOLLOW
Upper School English teacher and lacrosse coach Jake Scott has started a new podcast, "Path to Follow," in which he interviews members of the Gilman community to learn about and share their journeys. A devoted fan of "The Joe Rogan Experience," Jake models the podcast using this example. He says, "There are just so many great people working here, and the stories of how they came to Gilman are so interesting and inspiring."
The first eight episodes are live now with many more in the works. Follow Jake's progress on Twitter and Instagram (@pathtofollowpod), and click here to watch or listen to his conversations with teachers Brian Ledyard, John Nostrant, Ned Emala '13, Drew Davis, Johanna Schein, Brooks Matthews '87, Patrick Hastings, and Robby Ford.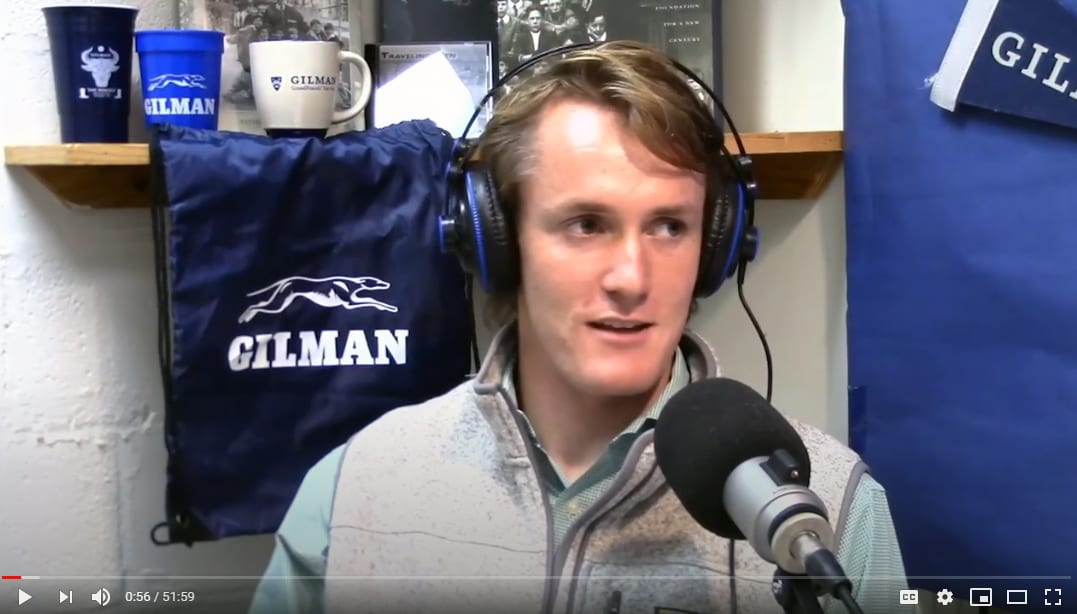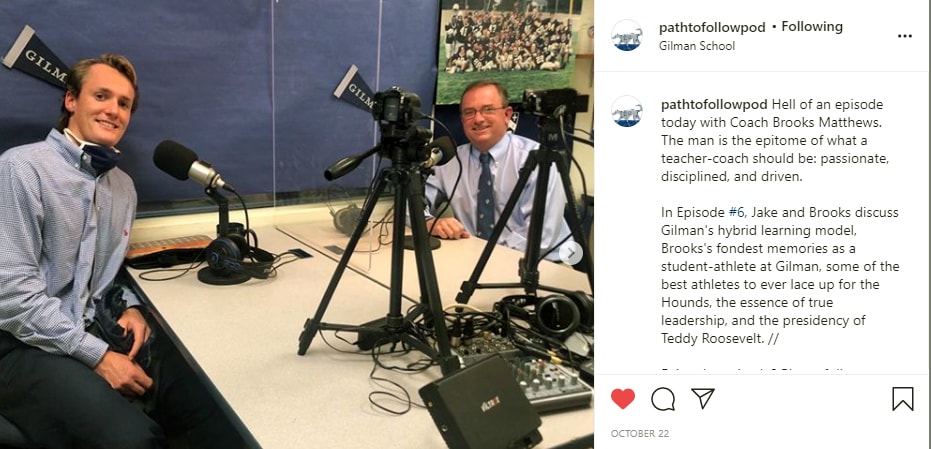 LIVE FROM ROLAND AVENUE
Dozens of alumni turned out — or more accurately, tuned in — for the last two of our fall virtual alumni receptions, which were held "in" New York and Boston. Highlights included:
New York virtual host Ryan Gisriel '09, director of basketball operations for the Brooklyn Nets, who recently concluded a successful summer season in the NBA's "Bubble," connected his career path to his Senior Encounter at Gilman.
Boston virtual host Garrett Weinstein '14, founder of CareFull, the only peer-to-peer app connecting diners to COVID-safe establishments, talked about how he caught the entrepreneurial bug and the realities of entrepreneurial life.
Headmaster Henry P. A. Smyth discussed the dueling needs of being together and continuing to adapt and evolve during the pandemic.
Middle School Teachers Chris Bendann '03 and Donell Thompson '91 explained the many ways teachers have created connections through virtual learning.
Current seniors, School President Tucker Hebert '21 and Co-Chair of the Diversity Council Nigel Parker '21, highlighted some of the unexpected benefits of the virtual and hybrid teaching models.
A special thank you video featuring students and teachers.
Said Bob Pine '64, "I joined the recent Zoom with various alumni, the headmaster, faculty members, and two student leaders. As a member of the Class of 1964, I was thrilled to hear how Gilman has weathered the coronavirus storm, but even more importantly, what it is doing about inclusion. The two students [presenters] were examples of the new Gilman, and it was impressive how they were articulate, savvy, and very much in tune with these changing times. Thank you Gilman for helping to break down barriers and making everyone feel heard and a part of the school community."
Learn more and see recordings of these events here. Additional events in a variety of locations are planned for next year. We hope to "see" you there!
Saturday, October 31 would have marked the annual gridiron collision between our Gilman Greyhounds and heated rival, the McDonogh Eagles. Pandemic restrictions mean we will have to wait another year for the 105th edition of one of the best, longest-running rivalries in high school sports. But, just because we could not gather in Sotir Stadium at Brown Field to cheer on the Hounds does not mean we cannot enjoy and reminisce about past installments of this thrilling tradition. So, click here to revisit the biggest games and most notable moments through a variety of images, videos, and team documents from 11 decades of high school football.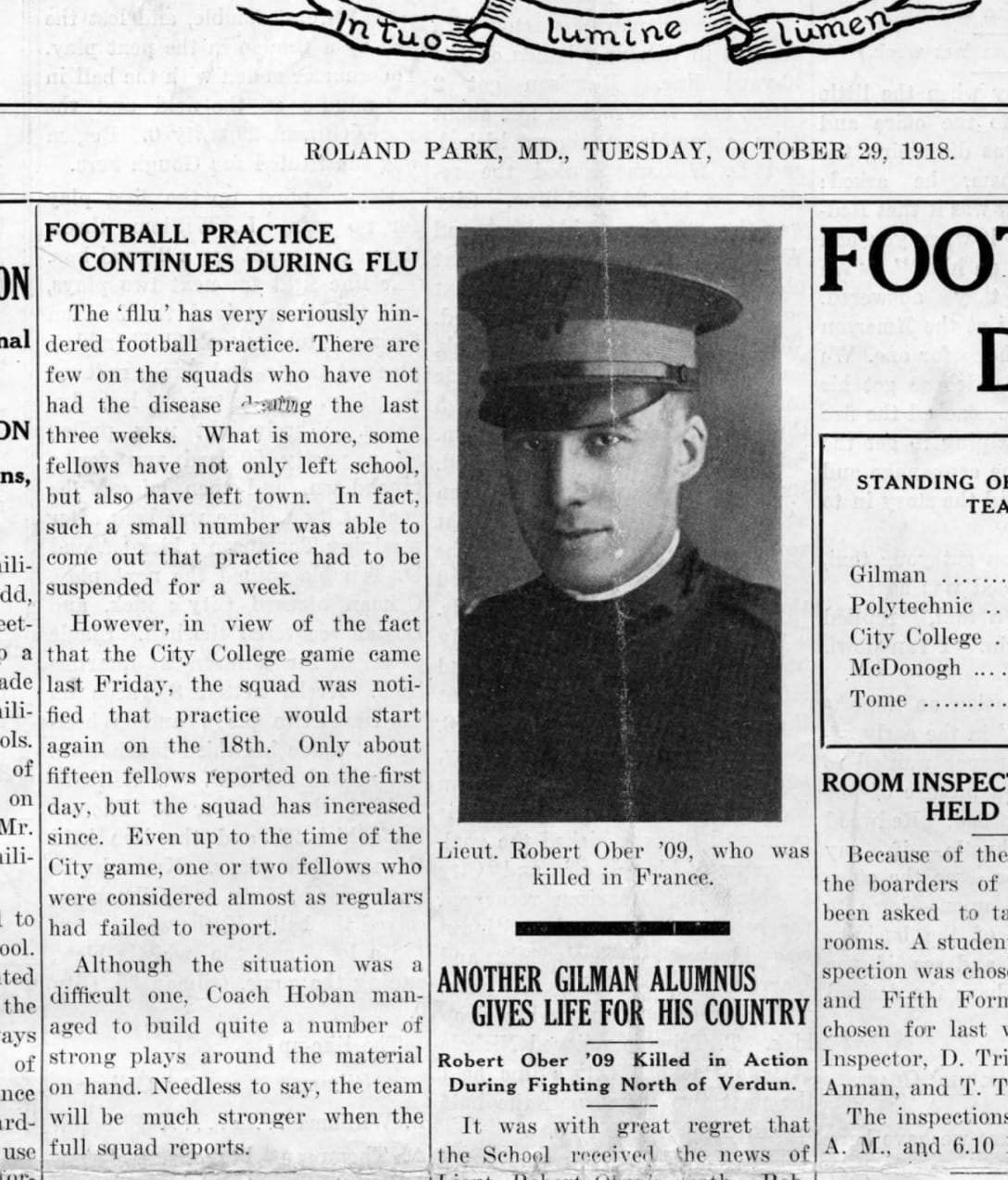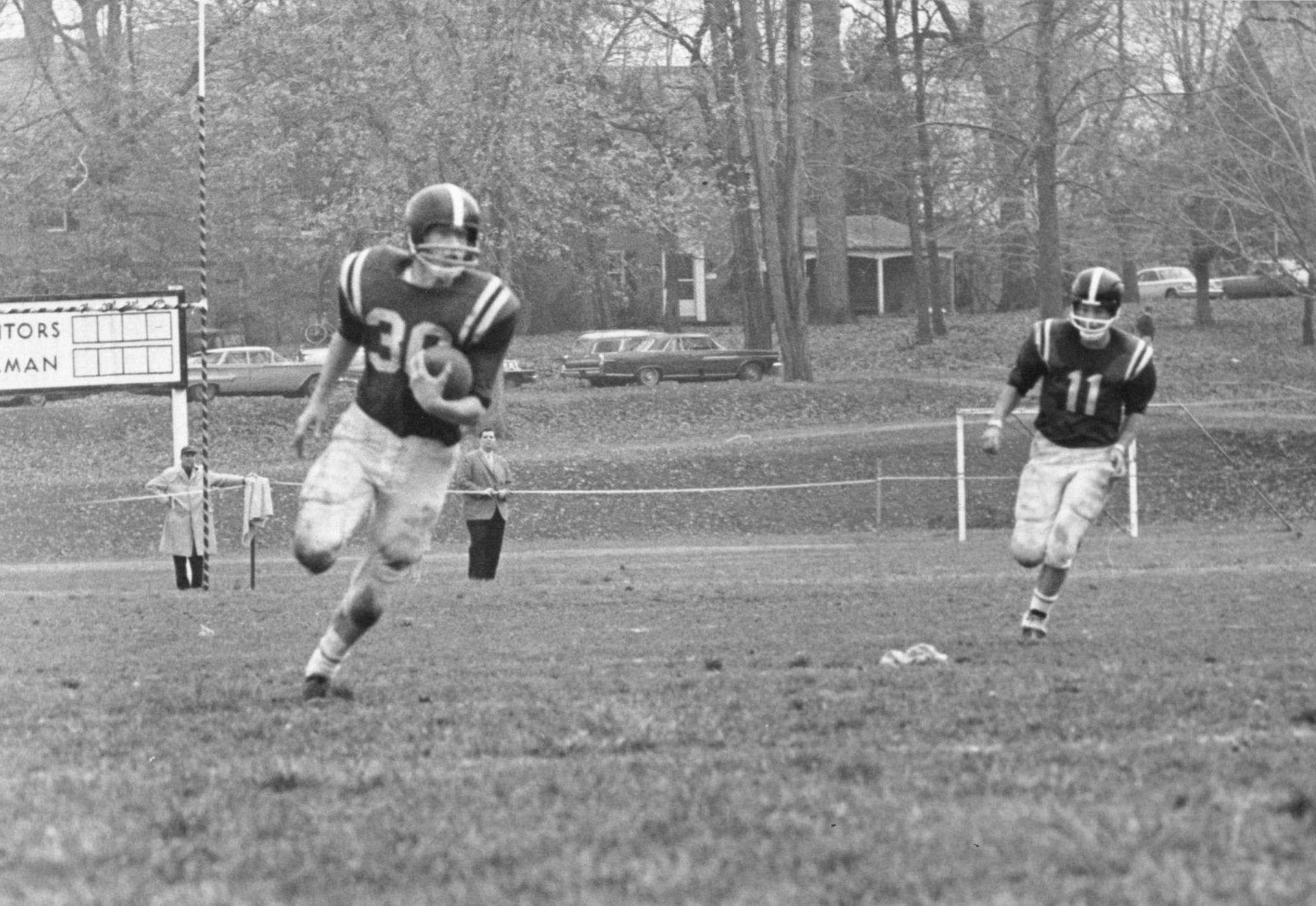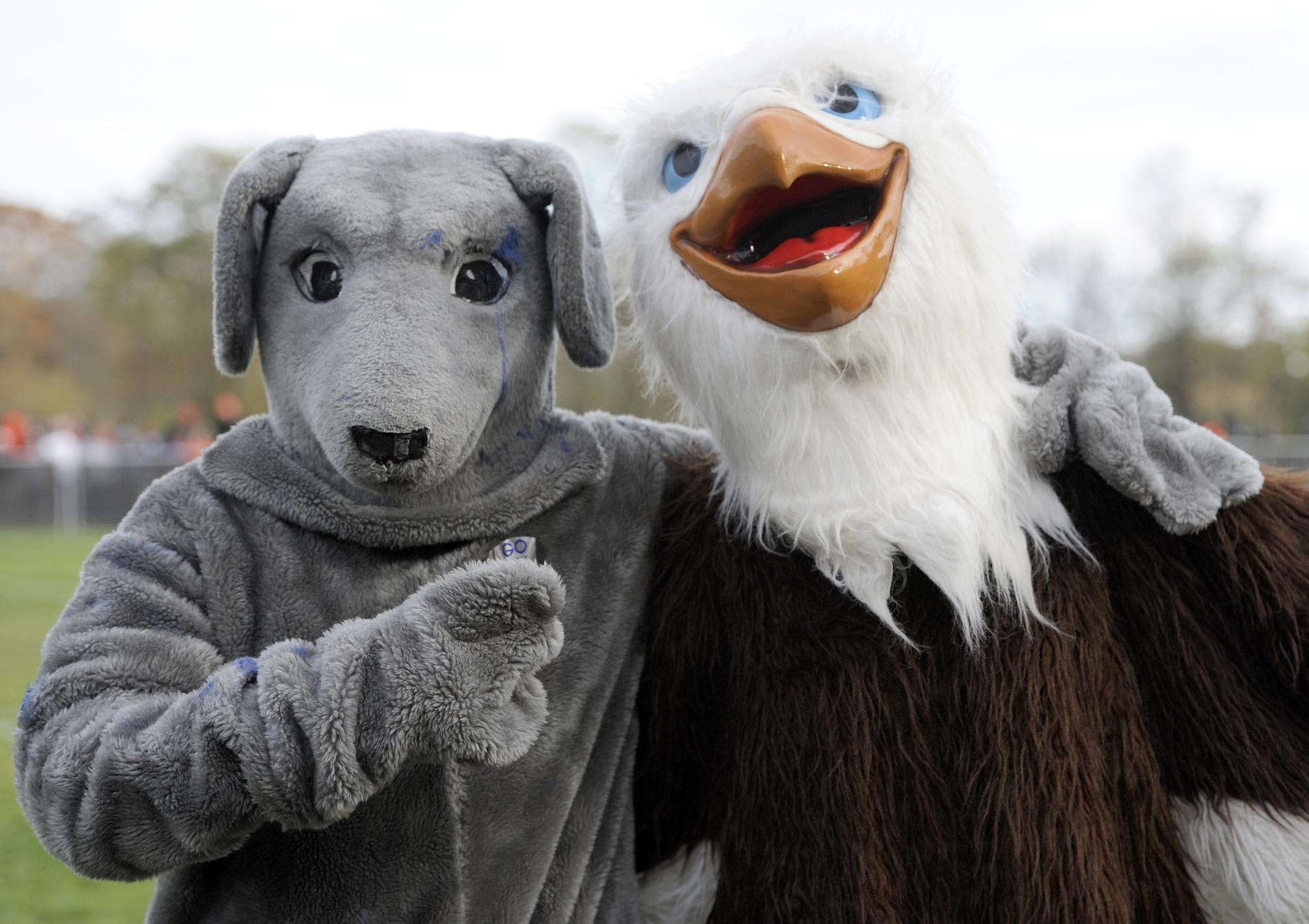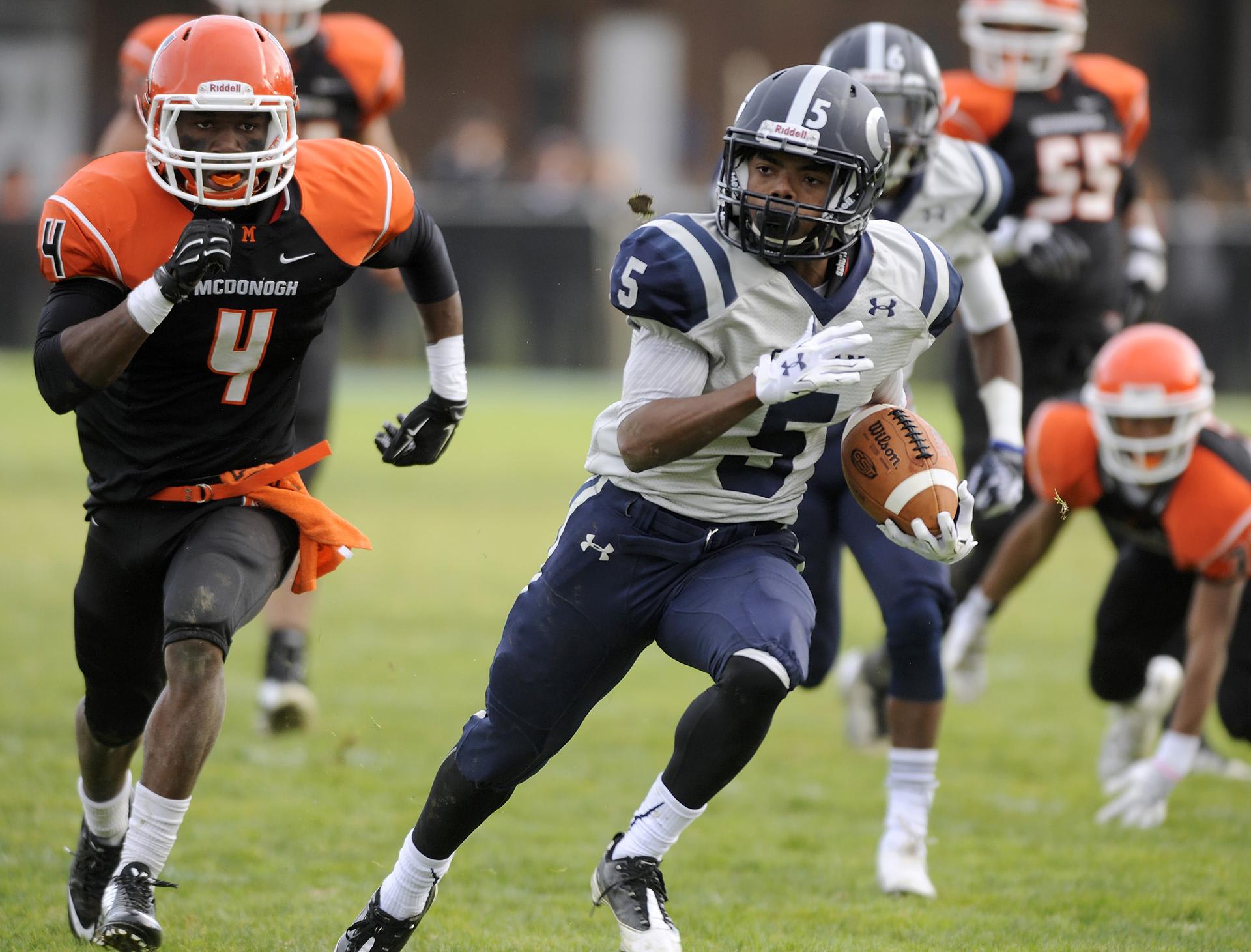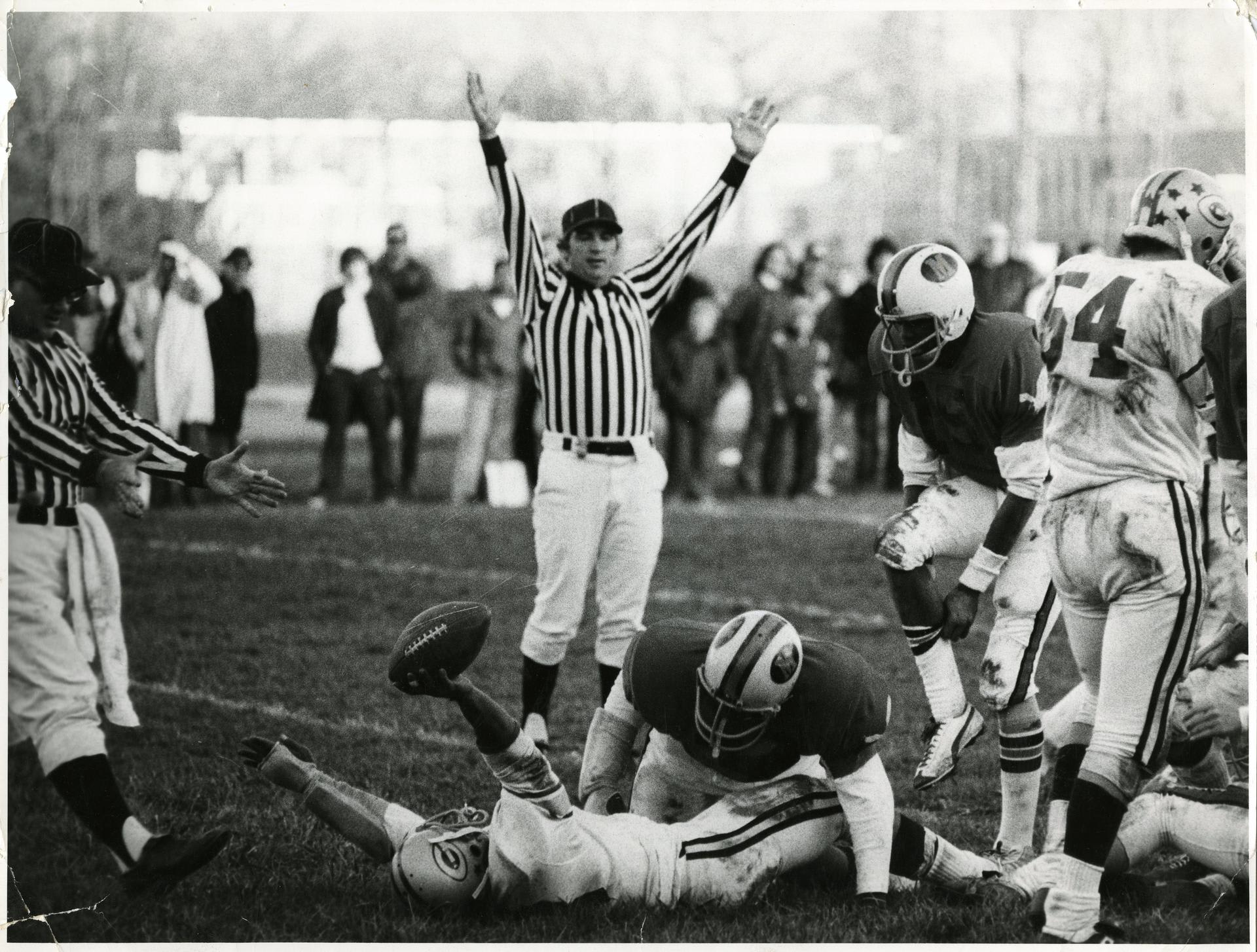 GREYHOUNDS AND TIGERS
Long ago, there was a mythology that promising Gilman boys went to Princeton for college and then returned to Baltimore to work for Alex Brown. Turns out, at least the first part of that story appears to have been accurate… particularly in 1929. Check out the following fun facts about the long-standing ties between Gilman and Princeton:
Gilman's first graduating class was in 1903. Of the four students who graduated that year, two went to Princeton: Lawrence Goodwin '03 and Clapham Murray '03 (both Princeton Class of 1907). Of the two other students, one attended Johns Hopkins and the other went on to Yale.
John M. T. Finney, who was the chairman of our Board of Trustees from 1912-1932, graduated in Princeton's Class of 1884.

In the Class of 1929, 33 of 34 Gilman graduates attended Princeton. According to an October 1929 Gilman News article, 80 percent of Gilman graduates who were then enrolled in college were at Princeton.

Several notable Gilman and Princeton alumni include author Walter Lord '35, former Headmaster Redmond C. S. Finney '47, and former Maryland Governor Bob Ehlrich '75.
In addition to Mr. Finney, Gilman Headmasters who became Princeton Tigers include Samuel W. Kinney (1903-1909), E. Boyd Morrow (1926-1943), and Henry P. A. Smyth (2013-present).

One member of the Class of 2020 now attends Princeton. And, our database of living alumni includes more than 200 Gilman grads who attended Princeton.

Random fact: Gilman used to compete against the Princeton Freshman teams in athletics. A Baltimore Sun article from 1930 tells how Gilman students beat the Princeton Freshman wrestling team, which included several Gilman grads.
Gilman and Princeton converge once again at the
inaugural Francis J. Carey, Jr. Lecture
The fun facts above, as well as helpful insights about the college admission process, were highlighted in the inaugural Francis J. Carey, Jr. Lecture on Friday, October 23. Designed to bring Gilman students and the extended School community face-to-face with deans of admission from leading colleges and universities, the lecture featured Karen Richardson, dean of admission at Princeton University, who stressed the importance of being authentic in applications. Learn more about the series and Dean Richardson, and watch a recording of this year's lecture here.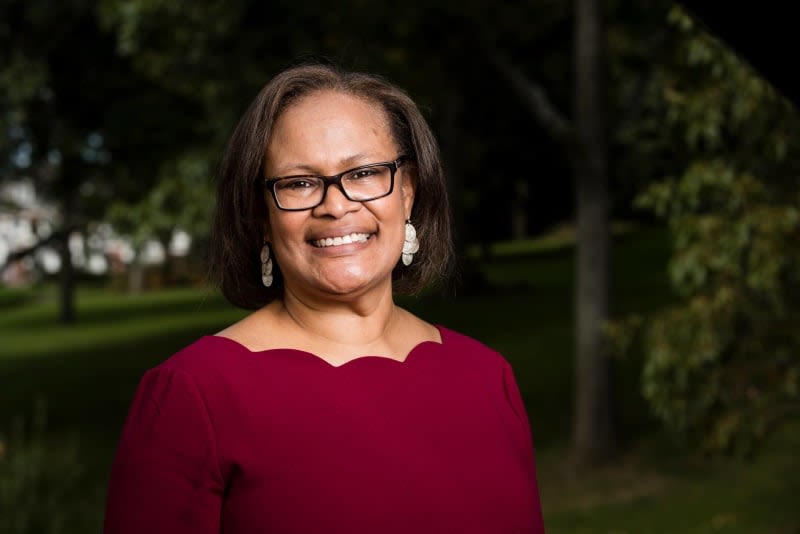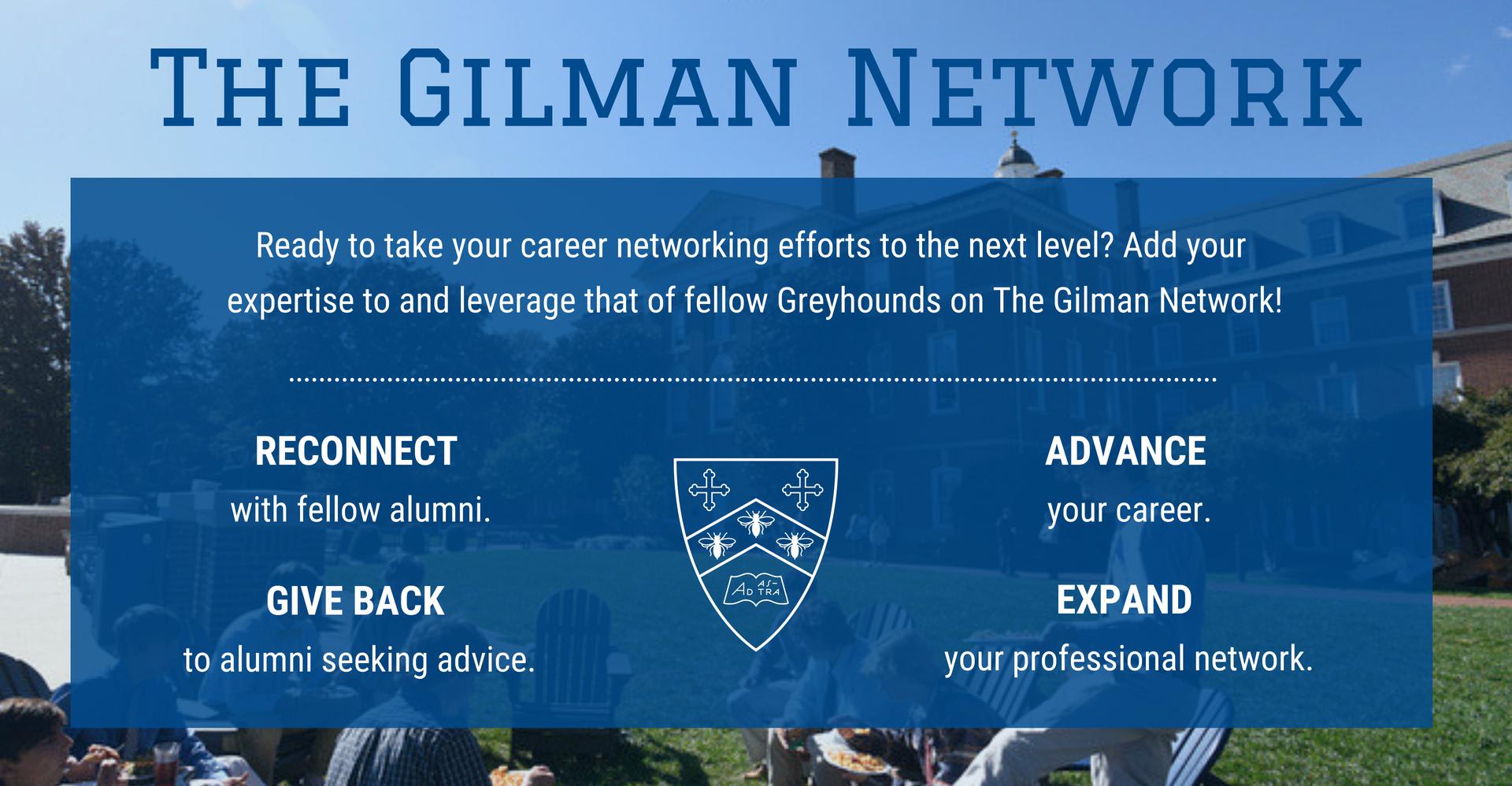 WHAT'S THE BUZZ?
Frank Wooten '99 is invited to Elemental Accelerator. Brandon Copeland '09 is featured on CNBC's "Halftime Report." Thomas Booker '18 is named Stanford football team captain. Sam Frank's '08 company is ranked fastest-growing by Baltimore Business Journal. Read these stories and more Buzz Worthy news.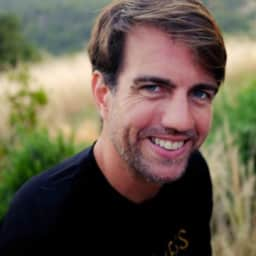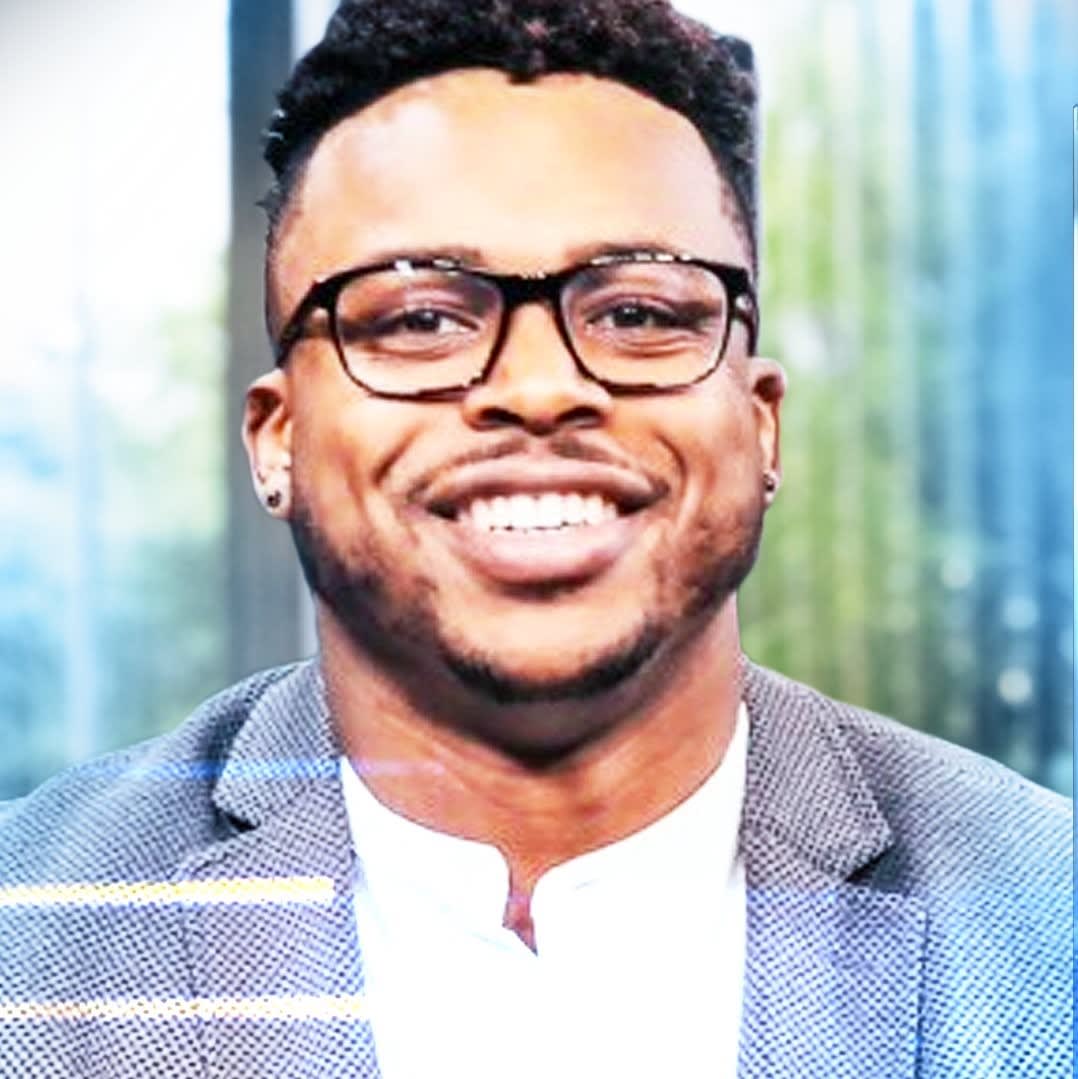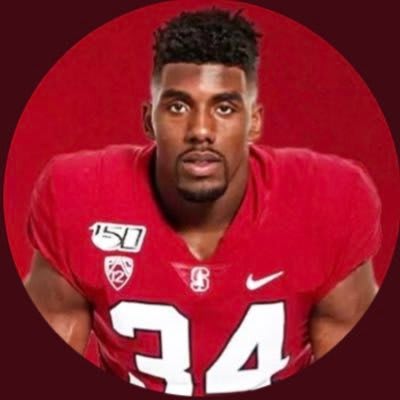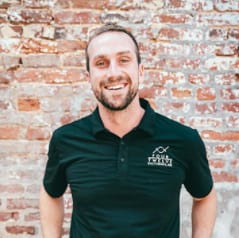 FROM THE ARCHIVES: THE FIRST PRE-FIRST
On September 6, 1990, 23 pioneering students entered Gilman's brand new pre-first program in the renovated Gilman cottage. Longtime teachers Diane Rogers and Dia Matthews led the new grade, which was created as a transition year before students entered first grade. Thirty years later, the pre-first class — now called prep-one — is still going strong. One of its most popular traditions, the annual Thanksgiving Turkey Tango, was dreamt up by teacher Cheri McElroy in 2001, and it's been a highlight of the All-School Thanksgiving Convocation since 2003. In addition to the Turkey Tango, graduates from pre-first/prep-one will remember fondly the senior/prep-one luncheon and the many favorite foods made over the years, including monkey bread, applesauce, nachos, and dirt dessert. Read the full story here.